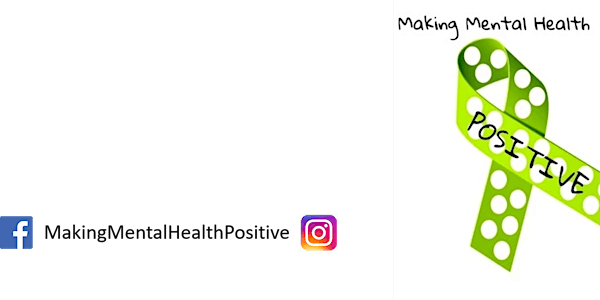 Coffee and Chat for People on Mental Health Medication in Lancashire
This group is for those prescribed mental health medication to talk about how they feel and learn new things to support their wellbeing.
About this event
Are you currently prescribed medication for your mental health challenges? (i.e. anti-depressants)
Do you want to learn things you can do to support your wellbeing?
Do you want to talk to others with similar lived experience?
If the answer is yes to these questions then come along to our group where we will be generating conversation about what more you can do to support your wellbeing journey. We'll be encouraging you to share your experiences and have your say on how you'd like this group to progress.
This session will be delivered via MS Teams. You will receive the link for the meeting 2 days before the session as well as on the day.
Below is a little bit about Dawn and her reasons for setting up this peer support group:
Dawn has experienced challenges with her mental health after supporting her mother as a young carer with a severe mental illness since 1986. In 2019, Dawn lost her brother to suicide which has encouraged her to move forward with peer support to help empower others.
Dawn thinks more could be done to help people learn about the services that can help improve accessibility and knowledge of the social model of mental health which is why she'd like to make the primary focus of this group learning from others things that can be done to support mental health and wellbeing.
Dawn feels there is currently a need within primary care for more guidance and support for reducing off mental health medications and hopes that this group can offer support and encouragement for those who are reducing off mental health medication with their GP's advice and guidance.
Please note this is not an anti-medication group nor will we be advocating reducing off your medication without the knowledge/ support of your GP. Any changes to your medication must be discussed with your GP or appropriate healthcare professional. We will be discussing things that can work alongside your medication and support your mental health and wellbeing.
If you have any questions please email Dawn Allen: makingmentalhealthpositive@gmail.com