Coffee & Cake: Career Conversations - Employability & Apprenticeships
Join us for free and online for the next instalment of our Coffee & Cake: Career Conversations - Employability & Apprenticeships
About this event
Join us for free and online for the next instalment of our Coffee & Cake: Career Conversations - Employability and Apprenticeships.
Our panel of experts will be sharing their thoughts and expertise of how best to navigate the start of your career journey, sharing their advice on the key skills needed to stand out from the crowd in a very competitive job market, and the wide range of hidden opportunities available, notably through Apprenticeship Schemes.
The discussion will cover a range of topics and issues including -
How to stand out from the crowd in a crowded job market
The wide range of career opportunities available
How to make job applications with maximum impact
The benefits of Apprenticeship Schemes
Our leading panel includes experienced professionals and employability experts who are looking forward to sharing their experiences, and top tips with you!
Joining on the day will be:-
Suzie Branch-Haddow, Vice Principal – External Developments BMET College
Jas Rohel, Founder of The Education Awards
Rebecca Simkiss, Co-Founder and Managing Director SimkissGuy Recruitment
Dan Williams, Social Impact Director 2U
And our Host, Laura Thursfield, Senior Manager, Mazars UK / Founding Member of Financial Vulnerability Taskforce / CORE Education Trustee
Whether you are looking to start your career journey, or considering the prospect of up-skilling or retraining, grab yourself a coffee (other beverages are allowed), settle down with a slice of cake, and join us for free and online for this not to be missed event!
Our panel of speakers will be announced in the coming days, so keep an eye out for more updates soon!
In the meanwhile, secure your place now!
NB - as this is an online event, once you have registered you will then be sent the link to attend the day before the event, so please do look out for further emails from the West Midlands Women's Voice team!
Suzie Branch-Haddow, Vice Principal, External Development, BMET College
Suzie Branch-Haddow Vice Principal, External Development, at BMet College, leading the commercial engagement and income diversification activity at the College with a portfolio of responsibility that includes: apprenticeships, business and economic engagement, stakeholder management, strategy and funding, recruitment, careers and employability.
In short -  Suzie supports education and business to come together and help our region's economy and communities to grow and thrive. The College's work with employers has recently been recognised with Commended Status by the Association of Colleges and through being a finalist at the Greater Birmingham Chamber of Commerce awards in Excellence in Education and Training. A Loughborough University graduate, before joining BMet Suzie built her career in Marketing and PR, running an SME and has also held other positions in the city including previous chair of BPS Birmingham Future and Birmingham Young Professional of the Year Winner, Chair of Fundraising at St Basils (North Worcestershire) and been a member of the Common Purpose Advisory Board and a member of the funding committee for Elmhurst School for Dance.
At the weekends Suzie is usually playing on the Clent Hills with her family!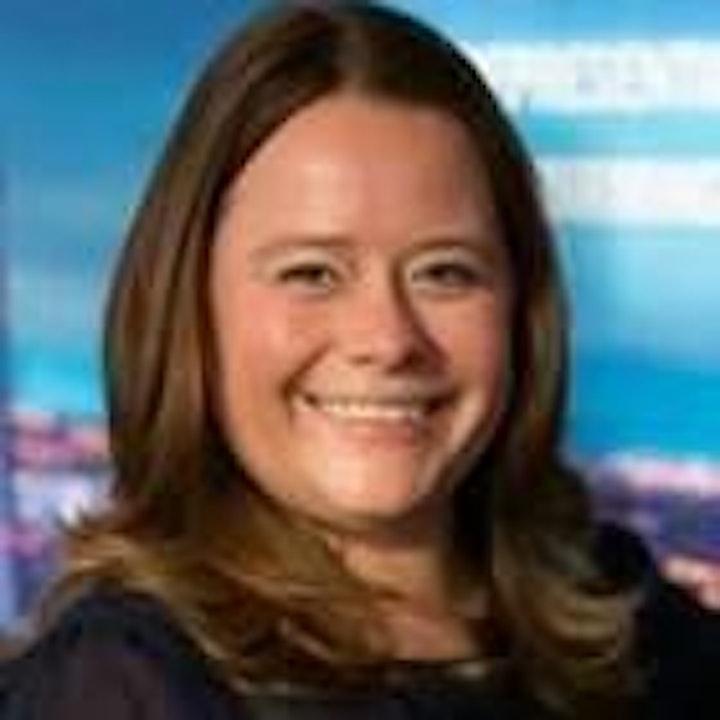 Jas Rohel - Founder and CEO of the Education Awards
Jas Rohel is the Founder and CEO of the Education Awards, an annual event recognising the unsung heroes in education by celebrating both the people and establishments making incredible contributions to the sector. She also runs the Education Expo bringing Business and Education together. Recently she has launched Education Rewards Card, a card for people who work in Education and are able to get discounts from the reward partners exclusively for people who work within the Education sector.
Alongside the awards night, Jas works with numerous event sponsors to develop and implement projects in education that directly contribute back into the outstanding work of teachers and educational organisations.
In support of her drive to create more business links in the education sector, Jas is a radio presenter for The Education Show and Talking Business on Solihull Radio. On air, she discusses a vast amount of business and education topics and also interviews key leaders from across the industry.
Rebecca Simkiss - Co-Founder / Managing Director SimkissGuy Recruitment
Rebecca Simkiss is co-founder and joint managing director of multi-award winning SimkissGuy Recruitment and has spent the last 16 years working in the city as an office support and graduate recruitment specialist.
Rebecca has developed an outstanding reputation across the region as a recruitment expert, supporting countless PLCs, SMEs, growing enterprises, and public and third sector organisations. Rebecca's extensive portfolio of clients and thousands of candidates verify her drive and passion to offer nothing less than exceptional service to all, and to raise standards in the recruitment industry.
Rebecca is incredibly passionate about promoting Birmingham as a fantastic place to live and work and is a big believer in doing all you can to give back to the city. She is Vice-Chair and Trustee of local charity LoveBrum, Chair of the Regional Advisory Board for The Access Project, a founding board member of West Midlands Women's Voice and former Chair of BPS Birmingham Future – where during her tenure she created the Future Leadership Development Programme in partnership with Aston Business School. Alongside this Rebecca is a trained Thomas International Personality Profiler, TEDx host, UK Corporate Governance practitioner, and a mentor to a number of young professionals across the city.
Keen to retain talented up and coming professionals in the region, Rebecca regularly delivers talks on aspiration, personal brand and leadership, as well as hosting sessions on CV presentation, effective applications and interview skills for 6th Form, College and University students around the West Midlands.
Rebecca's awards to date include a Fellowship from Birmingham Metropolitan College in acknowledgement of her contribution to mentoring and 2017 Businesswoman of the Year at the Birmingham Awards. In 2018, Rebecca was a finalist at the IOD Director of the Year Awards in recognition of her commitment to CSR, and in November 2018 was awarded Woman of the Year at the City of Birmingham Business Awards.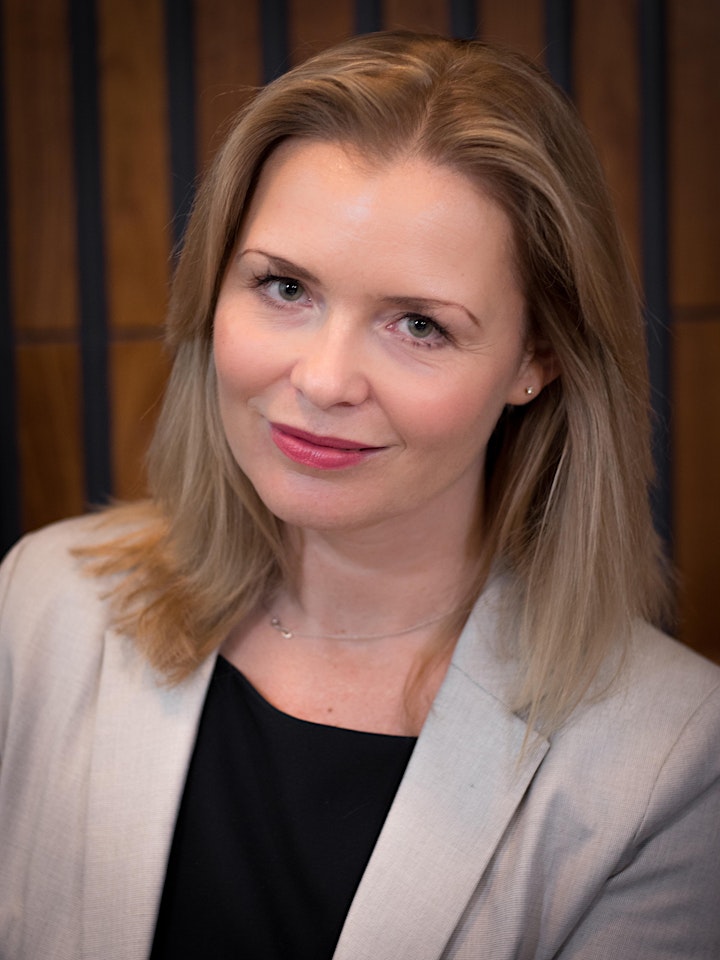 Dan Williams - Social Impact Director 2U
Dan Williams is Social Impact Director at global EdTech provider 2U, who partners with academic institutions around the world on degree programmes, tech bootcamps and short-courses. He is responsible for creating scholarship programmes, sourcing funding opportunities and bridging the gap between education and employment.Dan has years of experience in education and recruitment, as well as diversity and inclusion. His work to remove academic entry criteria in financial services saw his previous employer named as the Most Inclusive Employer in the UK in 2017. He also launched and ran market-leading graduate and apprenticeship programmes in financial services and commercial real estate that won awards including Top Graduate Employer in Property 2019
In recognition of his achievements, Dan was named Birmingham Young Professional of the Year in 2019. Since then, Dan's goal has been to improve the odds for underrepresented demographics looking to enter the job market, starting with tech. In the last year, he launched the Women in Tech and Diversity in Tech scholarships. These scholarships will potentially change the lives of 600 people across the West Midlands in the next three years.
And our host, Laura Thursfield - Financial Advisor Mazars LLP / Birmingham Young Professional of the Year 2018
Laura is an FCA-authorised Independent Financial Adviser at Mazars LLP and is responsible for leading the Birmingham Financial Planning team and for a wide range of Midlands-based clients.
She has experience advising a wide range of private clients, from senior partners, directors and business owners through to independently wealthy individuals.
In recognition of this, Laura was named Rising Star in the Women In Financial Advice Awards 2018 and has appeared in New Model Adviser's '35 Under 35' Advisers in 2018 and 2019.
As Birmingham Young Professional of the Year 2018, Laura acted as a national ambassador for Birmingham and is committed to improving the financial literacy of the city, in particular working alongside schools to develop key skills and self-development opportunities.
Alongside studying her Executive MBA at Aston Business School, Laura is a Trustee of CORE Education Trust and a member of the BPS Engage Committee, all contributing towards the goal of creating a supportive environment in which all who live and work in the region can thrive.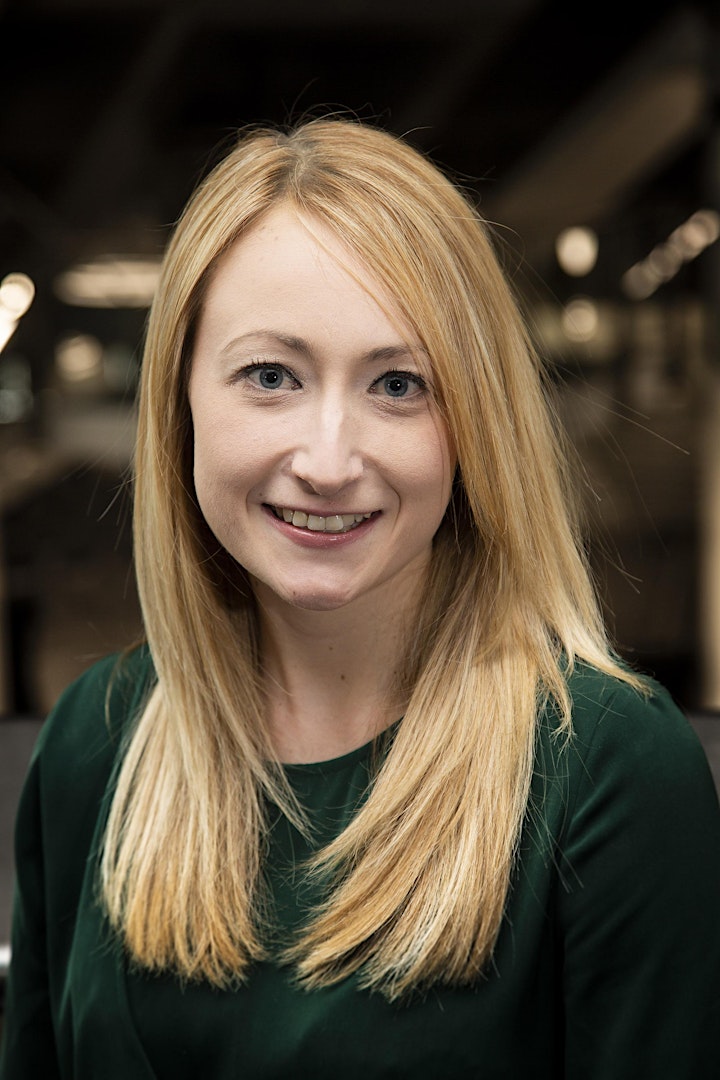 Organiser of Coffee & Cake: Career Conversations - Employability & Apprenticeships
Women who have come together to support the Combined Authority and to set an agenda for economic growth and improved social welfare and to promote the role of women in this new political and economic atmosphere.

We are women from a diverse range of businesses including finance, law, education, property, health, and the arts, all wanting a say in the strategy.

Historically, the West Midlands was the 'workshop of the world'. Now the challenge is to become the engine of the British economy, driving jobs, prosperity and economic growth. The ambition for the West Midlands is to help re-balance the UK economy, closing the £16bn output gap, and leading the Midlands Engine. In order to do this the West Midlands Combined Authority needs to listen to a multitude of voices who represent the people of the industries and sectors; one of these voices is that of the females in the region.