Coffee, Women & Business | Coffi, Menywod a Busnes
COVID-19 and Your Business – Coffee, Women and Business | COVID-19 a'ch Busnes - Coffi, Menywod a Busnes
About this Event
THIS SESSION WILL BE DELIVERED IN ENGLISH ONLINE. Welsh documents are available upon request.
MI FYDD Y SESIWN HON YN CAEL EI GYNNAL YN SAESNEG AR-LEIN. Mae yna ddogfennau Gymraeg ar gael os oes angen.
(Please scroll down for English)
Coffi, Menywod a Busnes
Mae ein grŵp rhwydweithio i ferched wedi datblygu'n gymuned amrywiol a chadarnhaol, yn enwedig yn ystod y misoedd diwethaf. Rydym yn rhannu sgiliau busnes hanfodol, datblygu rhwydweithiau ac yn agor drysau at gyfleoedd newydd i entrepreneuriaid yng Nghanolbarth Cymru.
Ymunwch â'r Hwb a Lee Morgan, Hwylusydd Twf Busnes Natwest ym Mhowys, ar gyfer y digwyddiad Nadoligaidd hwn ar hygyrchedd ariannol.
Gwisgwch eich siwmper Nadolig a dysgwch pa gymorth sydd ar gael i roi hwb i'ch busnes.
Beth fydd cynnwys y cwrs?
Yn ôl Alison Rose Review of Female Entrepreneurship, "gellid ychwanegu gwerth o £250 biliwn i economi'r DU pe byddai merched yn cychwyn a datblygu busnesau newydd ar yr un gyfradd â dynion yn y DU."
Bydd Lee Morgan, yn dangos i chi sut mae Natwest yn mynd i'r afael â heriau mae merched yn eu hwynebu mewn busnes - yn enwedig cyllid dechrau busnes - a sut maen nhw'n ceisio gwneud pethau'n deg ar gyfer merched mewn busnes.
Ar gyfer pwy mae'r digwyddiad?
Mae Coffi, Merched a Busnes yn gyfarfod rhithiwr, lle mae cyfranogwyr yn annog, cefnogi a galluogi y naill a'r llall.
Pa un ai eich bod mewn busnes ers blynyddoedd, neu ar gychwyn eich taith - mae croeso i chi ymuno â ni!
Cefndir y siaradwr
Mae Hwyluswyr Twf Busnes Natwest wedi cael eu hachredu gan y Sefydliad Menter ac Entrepreneuriaid (IOEE). Cafodd ei sefydlu yn 2010, ac ef yw sefydliad dysgu proffesiynol dynodedig cyntaf y DU sy'n arbenigo mewn menter busnes a chymorth busnes.
Magwyd Lee gan deulu mawr o entrepreneuriaid, gyda phob un yn rhedeg eu busnes eu hunain yn y sectorau lletygarwch a manwerthu. Mae'r amgylchedd hwnnw wedi rhoi agwedd wych at waith iddi, sgiliau cymdeithasol sylweddol, a thanio ei diddordeb mewn busnes.
Mae Lee wedi gweithio o fewn cymorth busnes erioed, gan helpu a chefnogi BBaCh ledled Cymru. Yn ddiweddar, ers ymuno â Natwest fel Hwylusydd Twf Busnes, mae hi wedi bod yn gweithio'n agos gyda'r farchnad fusnes leol, yn cefnogi gweithgarwch entrepreneuriaid ledled De a Chanolbarth Cymru.
__________________________________________________________________________
Coffee, Women and Business
Our all-women networking group has grown into a vibrant and positive community, especially over the last few months. We're sharing vital business skills, growing networks and opening doors to new opportunities for entrepreneurs in Mid Wales.
Join the Hub and Lee Morgan, Business Growth Enabler for NatWest in Powys, for this festive edition on funding accessibility.
Get your Christmas jumpers at the ready and find out what support is available to help you boost your business.
What will the event cover?
The Alison Rose Review of Female Entrepreneurship reported that "up to £250 billion of new value could be added to the UK economy if women started and scaled new businesses at the same rate as UK men."
Lee Morgan will show you how NatWest is tackling the barriers women face in business – access to startup funding being the top one – and how they are striving to equal the playing field for women in business.
Who is this workshop for?
Coffee, Women and Business is a virtual meetup where participants can encourage, support and empower each other.
Whether you've been in business for years or you're just starting out – you're more than welcome to join us!
About the speaker
NatWest's Business Growth Enablers are accredited by the Institute of Enterprise and Entrepreneurs (IOEE). Founded in 2010, it's the UK's first dedicated professional learning institute specialising in business enterprise and business support.
Lee was raised by an extended family of entrepreneurs who all ran their own businesses in the hospitality and retail sectors. That environment has given her a strong work ethic, extensive social skills and ignited her passion for business.
Lee has worked in business support her whole career, helping and supporting SMEs across Wales. More recently, since joining NatWest as a Business Growth Enabler, she's been working closely with the local business marketplace, supporting entrepreneurial activity across South and Mid Wales.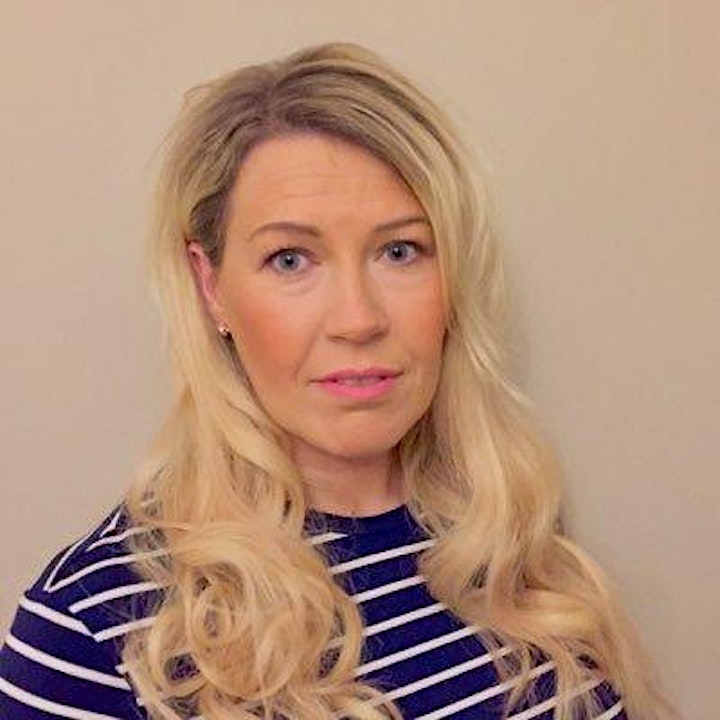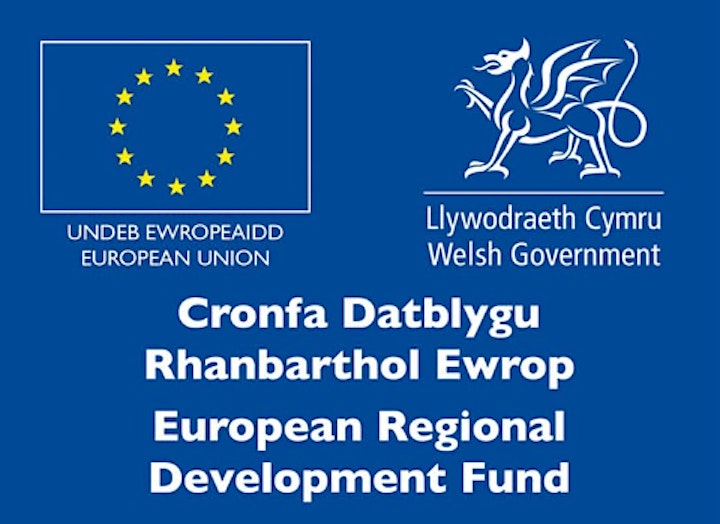 Mae Hybiau Menter Ffocws yn darparu gofod arloesol i ddeori a sbarduno busnesau newydd a'r rhai sy'n ehangu. Mae Hwb Menter Ffocws y Drenewydd a Hwb Menter Ffocws Caerfyrddin yn cael eu hariannu'n rhannol gan Gronfa Datblygu Rhanbarthol Ewrop trwy Lywodraeth Cymru
Mae'r digwyddiadau a ddarperir neu a gynhelir gan raglen Hybiau Menter Ffocws Llywodraeth Cymru am ddim ac yn agored i bobl o bob oedran, ond rhaid archebu lle ymlaen llaw. Mae'r niferoedd yn brin a disgwyliwn alw mawr am lefydd, felly archebwch yn gynnar i ddiogelu'ch lle.
Focus Enterprise Hubs are an innovative space to incubate and accelerate new, and growing businesses. Focus Newtown and Focus Carmarthen Enterprise Hubs are part funded by the European Regional Development Fund through the Welsh Government
Events delivered or hosted by the Focus Enterprise Hubs programme for the Welsh Government are free and open to all ages but must be booked in advance. Please be advised that numbers are limited and we expect high demand for places, so book early to secure your place.