Cognitive Behavioural Therapy Certification - Five Day Course

Monday, 23 November 2015 at 09:00

-

Friday, 27 November 2015 at 17:00 (GMT)
Event Details
If you are already qualified as a hypnotherapist and wish to advance your skills and are interested in learning more about cognitive-behavioural approaches to hypnotherapy, then this is an excellent opportunity to obtain that level of qualification and expand your skills as an evidence based hypnosis clinician.

This training course comprises of an intensive 5-day classroom training, supplemented with comprehensive learning materials.

Course Curriculum: 

This is a strongly evidence based course and incorporates a wide range of studies and research into the syllabus. Likewise, we draw from the substantial contributions to the field of cognitive behavioural therapy and hypnotherapy from a wide range of authors.

Here is some of what you will learn:

- Cognitive-Behavioural Theories of Hypnosis
- An Understanding of the Underlying Philosophy of the Cognitive Behavioural Approach to Therapy
- Mindfulness-Based Therapeutic Interventions (including ACT)
- Cognitive Behavioural Uses Of Relaxation Skills including Hypnotic
Desensitisation
- Hypnotic Skills Training
- Cognitive Behavioural Therapeutic Questioning Techniques
- A Range of Approaches and Uses of CBT Thought Forms
- Cognitive Disputation and Cognitive Restructuring Methods
- A Wide Range of Mental Imagery Techniques
- Rational Emotive Behaviour Therapy Approaches
- Variety of Exposure Interventions (behavioural and imaginal)
- Consultation and Assessment Methods of Cognitive Behavioural Hypnotherapy
Plus much more which is detailed in the course prospectus which you can download at this page at my website: 

http://www.adam-eason.com/seminars/cognitive-behavioural-hypnotherapist-certification/ 

Your class tuition will be supplemented with the following:

- Comprehensive course manual
- Full video footage accessed online
- Class handouts
- Scripts for a wide range of standardised interventions

You will receive a thorough recommended reading list upon successful enrolment for this course along with the recommended core text to supplement the course materials.

Being Evidence Based:

Hypnotherapy has a very impressive evidence base. The field, and the majority of front-line hypnotherapists are still very unaware of the breadth and depth of that evidence base. Many are still using processes and techniques that they have been taught that carry no evidence at all and wondering why they are not getting the most impressive results in therapy. Remember, results get you more clients and an impressive reputation – they are at the heart of my own successful 15 year professional hypnotherapist career.

I realise that some of what I write next is going to result in some of you turning away from this page, perhaps because you were taught by someone who truly believed in the following protocols and processes and in turn you have entrenched yourself in a particular approach that you love…. I know that and found it a very bitter pill to swallow to find out so much of what I was originally taught needed updating. I wrote a bestselling book with the notion of the subconscious mind at the centre of it – so it was really tough for me to let go of that notion!

Regression and psychodynamic approaches lack evidence and are considered by many academics to be potentially dangerous and unethical, let alone less efficacious than cognitive behavioural approaches. NLP has virtually no evidence base, yet many of the proven flawed principles at the heart of it are still widely used by those who do not know any better. Erickson's model has been shown to lack evidence and has been turned into something which Erickson certainly did not intend.

The cognitive behavioural approach to hypnotherapy offers strongly evidence-based techniques and strategies. It has academic underpinning which stands up to scrutiny and peer-review. It offers you a very responsible and ethical way to treat clients. The conventional medical professionals will treat you seriously and you'll stand out over and beyond your provincial professional peers when equipped with this kind of skill set.

These five days are ram-packed with information and skills. I mean this is a very intensive course. You get a lot of standardised scripts to employ within your professional practice straight away, but you also learn strategies and protocols that require no script at all. Read the enclosed prospectus to get a flavour of some of what I include.

Assessment:

There is a coursework questionnaire as part of the assessment to complete following the classroom hours. There is then a requirement for you to submit two written case studies demonstrating the cognitive-behavioural hypnotherapy approach.

Qualification and Award:

You will be able to call yourself a certified Cognitive Behavioural Hypnotherapist upon successful completion of this course and having submitted the coursework and case studies to the required standards.

For a full understanding of the accreditation for this course, please refer to the course prospectus.

Entry Requirements:

In order to qualify as a delegate for this course, you are required to hold a diploma level qualification in hypnotherapy.

Course Structure:

This is an intensive five day course, for full classroom hours and structure of training days, please refer to the course prospectus that can be downloaded at this page on my website:

http://www.adam-eason.com/seminars/cognitive-behavioural-hypnotherapist-certification/

Further information:

As well as this date in April 2014, this course is also being run in December 2014, get in touch for the exact dates. 

We look forward to welcoming you to this course.
When & Where

Days Hotel Bournemouth
3 Russell Cotes Rd
BH1 3AB Bournemouth
United Kingdom


Monday, 23 November 2015 at 09:00

-

Friday, 27 November 2015 at 17:00 (GMT)
Add to my calendar
Organiser
Adam Eason - Hypnotherapist, Researcher, Author and Teacher of Hypnosis
Adam Eason is a lecturer, researcher, author, trainer and therapist in the fields of hypnosis, hypnotherapy and self-hypnosis.
He is founder and Principal tutor of the Anglo European College of Therapeutic Hypnosis which specialises in research-informed, evidence based hypnosis seminars and hypnotherapy training.
He also lectures for the Royal Society of Medicine and a Bournemouth University Masters programme.
He is the author of several books on the subject of hypnosis.  Adam's two latest books were published in 2013.  In the book Hypnosis For Running he combines his two passions, hypnosis and endurance running.
The Science Of Self-Hypnosis is his latest book which is the product of his PhD research and study of this fascinating field.
Full descriptions of these books is available on Amazon.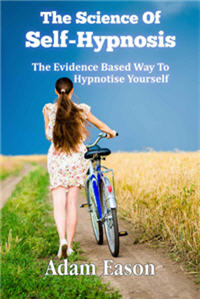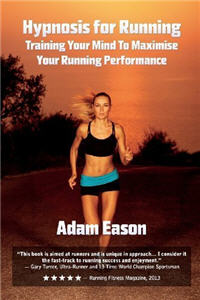 For many years Adam has held all of his courses, seminars and lectures in Bournemouth on the south coast of England.  We are now taking some of those seminars and courses to places around the UK.   On Eventbrite we are listing our shorter courses and one day events.
The Science of Self-Hypnosis One Day Seminar is a great day for newcomers learning the skills of hypnosis - bit it is also a great CPD day for Hypnotherapists who want to learn more about self-hypnosis using a very evidence-based, scientific approach.
The Rapid Inductions and Hypnotic Phenomena One Day Seminar is aimed mainly at trained hypnotherapists and is a very popular training event.
Adam has written countless articles and maintains a personal blog as well as his college website - Hypnosis Blog
You can contact Adam
by e-mail
or by phone 01202 526977
Cognitive Behavioural Therapy Certification - Five Day Course