Description
Welcome to the first CoinDesk Meetup in London

In the crypto and blockchain world, we keep hearing about "blockchains for good", where the tech helps everyone from refugees to the global aid organisations. But the first CoinDesk Meetup in London will examine this theme critically, with three conversations around the technology's use for social good.

The evening's conversations are hosted by CoinDesk reporter Ian Allison, who you might recognise from his usual enterprise blockchain beat.
---
Agenda
6:00—6:30 PM Grab a drink courtesy of Circle. Welcome remarks from Joon Ian Wong (@joonian) of CoinDesk.
*6:30-6:50 PM How big-time aid organistions are using blockchains
Jemima Kelly (@jemimajoanna) of the Financial Times leads a discussion on the state of blockchain tech in the global aid industry. She is joined by Ben Joakim of Disberse, funded by the European Commission, Oxfam, and other heavyweights, which is working on transparency in aid finance; and Alesh Brown, a specialist in digital identity and payments formerly of MasterCard and World Vision.
*6:50—7:10 PM Blockchains for good—in East London?
CoinDesk's Ian Allison (@IanAllison123) hosts a chat with Vinay Gupta (@leashless) of Mattereum, Digital Catapult, and East London resident; and Areti Kampyli of Alice on blockchain-powered aid projects closer to home. Alice developed a pilot last year with the charity St Mungo's to raise funds for rough sleepers locally.
*7:10—7:25 PM Smarter insurance: catastrophe insurance and decentralised risk pools on ethereum
CoinDesk's Ian Allison resumes his hosting duties with a dialogue with Michiel Berende of Etherisc, which is working on catastrophe insurance for farmers, flight-delay insurance, and decentralised risk pools, all on ethereum.
•7:25—7:45 PM Can crypto really improve financial inclusion for the unbanked?
CoinDesk's Noelle Acheson (@NoelleInMadrid) speaks with Charlene Chen (@chartouche) of crypto-fuelled payments and remittance firm BitPesa, and Linda Unogboke of ethereum mega-studio ConsenSys to mull over the long promised impact of cryptocurrencies on financial inclusion, particularly for the unbanked.
7:45—8:15 PM Finish those drinks—and continue the conversation.
---
About CoinDesk Meetups
CoinDesk Meetups are free to attend. Sometimes we put an event together, but mostly we want to support events organised by others in the community.

If you have a regular crypto or blockchain meetup in London and you're looking for a venue to host it, let us know. We could host it as a CoinDesk Meetup.
Drinks tonight are kindly provided by Circle.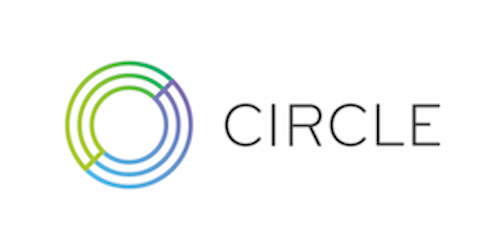 This event is a part of OPEN HOUSE @ Campfire - opening up our doors to the local neighbourhood. Get tickets here.