Description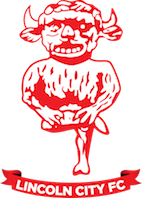 If you choose postage you must supply your complete delivery address.
You may purchase these tickets online but they are not electronic tickets. Either you have to collect the tickets from the office, once your order has been processed, or choose the "postage" option.
Kick off 7:45pm
This is an all ticket fixture and no away ticket will be available on the day.
If you need a disabled ticket, please come to the Lincoln City Ticket Office - sorry they are not available online yet.
Online tickets may NOT be purchased by Colchester United supporters.
*** If you are collecting your tickets please allow 3 working days for us to process your order - thank you. Last day for collection from the office is Tuesday 21st November by 12pm. ***
If you select postage, please allow 4 working days for your ticket(s) to arrive. If they do not arrive within this time, please contact the ticket office so that we can check the tracking.
We cannot accept any liability for tickets that do not arrive in time and/or get lost in the post but we will try to assist where possible.
If you don't select postage, it is your responsibility to ensure that your tickets are collected from the Lincoln City ticket office no later than Tuesday 21st at 12pm.
Tickets WILL NOT be available for collection at the away stadium.
---
Important Ticket Information
This is an all ticket fixture and no away ticket will be available at the ground on the day.
There are two price ranges 6th to the 13th November (Saver) and 14th to the 20th November (Advance), there will be no sales on the day of the game from Lincoln City Ticket Office. The categories which will be on sale online will be as follows:
Adult, Concession*, 18-21, Under 18, Under 14, Under 11 (Must be accompanied by an adult / Senior 65+)
Those groups who wish to order the under 11 category should be made aware that proof of age may be required by Lincoln City FC and when gaining entry at Colchester Utd. Under 11's are free of charge when accompanied by one adult / Senior, up to 4 can be purchased. Any under 11's over the four will be charged the appropriate price.
Disabled and Armed Forces (Available from LCFC Ticket Office upon proof of the relevant proof/ID)
Disabled – Medium/high rate of DLA or PIP, in order to purchase tickets at the concession price. Carers tickets will be issued free of charge if the disabled person is in receipt of high rate of DLA or the enhanced rate of PIP.
Armed Forces – Proof of Forces ID Card.
***** Please Note *****

You may only purchase away tickets on a "like for like" basis dependent on the type of Season Tickets you hold, i.e.
Adult LCFC Season Ticket = Adult Away Ticket
Child LCFC Season Ticket = Child Away Ticket

Refund Policy
Refunds in respect of Away fixtures may only be granted if the ticket is returned to the ticket office before tickets are taken 'Off Sale'.
Please note, however, it is the customer's responsibility to check whether the event is going ahead at the scheduled date, time and venue, and we cannot guarantee that they will inform the customer of any changes to the event date, time or venue.