We're delighted to announce special guest author Kim Hudson
About this Event
We are delighted to announce special guest screenwriter Kim Hudson on ZOOM
5th November 2020, 7-9pm BST [2pm EDT - 11am PDT ]
The Evening - from 19:00 hours:
19:00 - Welcome and update from Collab Writers Hosts
19:05 - Top Tips from Kim Hudson
19.35 - Q&A
Dress code: Channel your inner creative – be yourself!
*PS - only use your video if you are dressed!
Grab your FREE ticket if you haven't already!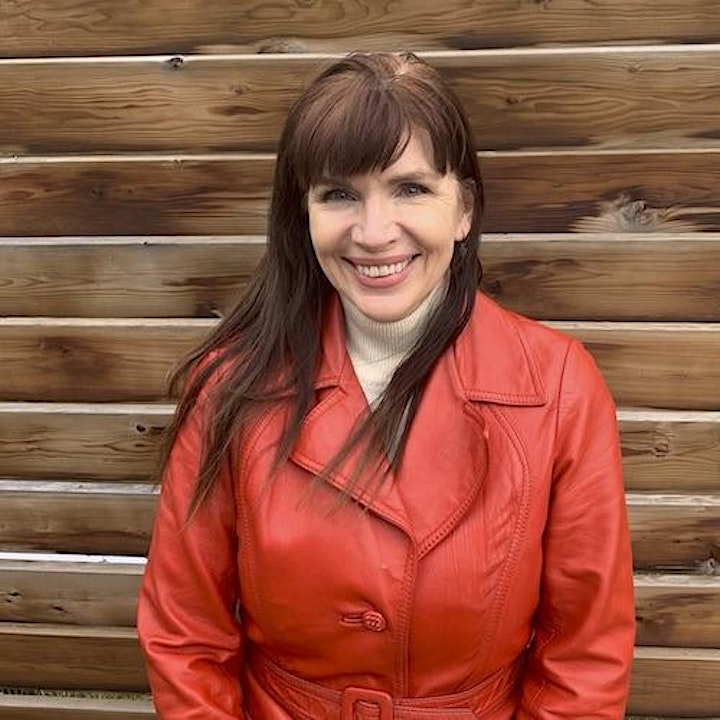 About Kim Hudson
Kim Hudson is a pioneer in personal growth stories. She's the originator of the 'Virgin' story structure.
After studying Writing for Film and Television at Vancouver Film School in 2006, Kim became fascinated with the Hero's Journey. More particularly, she wondered what the feminine counterpart looked like. After studying Jungian theories, mythology, fairy tales, and many movies that did not follow the hero's journey, Kim produced an archetypal structure for writing story of learning who you are, despite what everyone expects from you. Her ground-breaking book The Virgin's Promise: Writing Stories of Creative, Spiritual and Sexual Awakening has become the go-to handbook for personal growth storytellers.
This universal story trope crosses genre, age, and gender. The pattern can be found in a broad range of movies such as Billy Elliot, Her, Moonlight, Lady Bird, About a Boy, An Education, Another Earth, A Quiet Place, The Post, Jojo Rabbit, Avatar, and Joker.
Kim regularly offers weekend workshops at Raindance Film School, London, and Writer Jump, Vancouver. She speaks on the Virgin's Promise regularly including LA Script Festivals, David Lynch MFA Writing Class, Romance Writers of Australia Annual Gathering, BC Student Film Festival, Women in Film Vancouver, and Yukon Available Light Film Festival.
Kim lives in Whitehorse, Yukon with her two daughters and sheepdog and enjoys hiking and skiing during her free time.
The Evening - from 19:00 hours:
19:00 - Welcome and update from Collab Writers Hosts
19:05 - Top Tips from screenwriter Kim Hudson on the Hero's Journey
19.35 - Q&A