We're delighted to announce special guest author Tony Lee
About this Event
We are delighted to announce special guest screenwriter Tony Lee on ZOOM
1 October 2020 7-8pm BST [2pm EDT - 11am PDT ]
The Evening - from 19:00 hours:
19:00 - Welcome and update from Collab Writers Hosts
19:05 - Top Tips from Tony Lee
19.35 - Q&A
Dress code: Channel your inner creative – be yourself!
*PS - only use your video if you are dressed!
Grab your FREE ticket if you haven't already!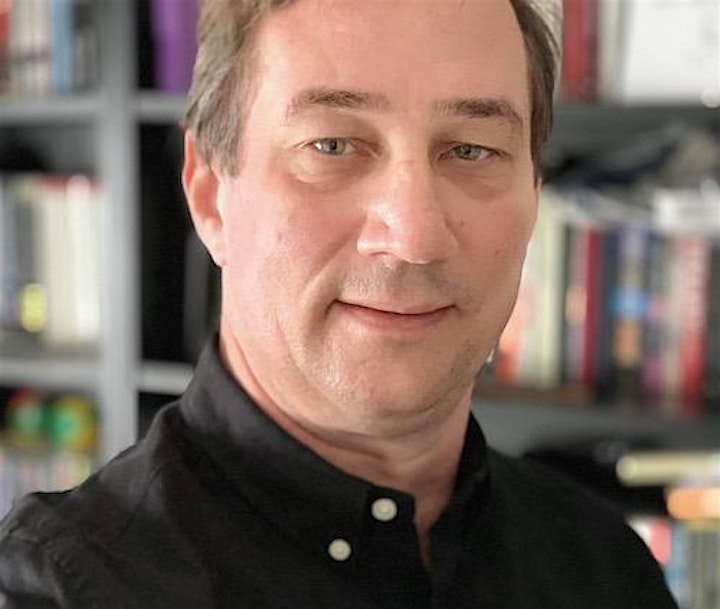 About Tony Lee
A No.1 and multiple-time New York Times Bestselling author for both books and audio drama, TonyLee has written for licenses like SPIDER MAN, STAR TREK, SHERLOCK HOLMES, SUPERBOY, X-MEN, STARSHIP TROOPERS, BATTLESTAR GALACTICA, ROBIN OF SHERWOOD, WALLACE & GROMIT and DOCTOR WHO.
His DOCTOR WHO story 'Silent Knight' won the 2012 EAGLE AWARD for 'Favourite Single Story'. In addition he has written comics with rock stars MEGADETH, OZZY OSBOURNE and JOE SATRIANI.
Having written for BBC One drama, Tony's other film and television projects recently in development include ROBIN HOOD: 2058 (produced by Gianni Nunarri / Hollywood Gang), JACK OF SPADES (produced by Chaotic Good Entertainment), The film SUGAR and TV series RECKLESS (produced by Unstoppable Film and TV / All3Media) and DEAD MAN'S HAND (produced by Evolutionary Films), with more to be announced in 2020 / 21.
His graphic novel series THE BAKER STREET IRREGULARS has been adapted into a stage show, premiering in both the US and the UK. It is also in development in the US by Muse Entertainment (THE KENNEDYS) as a live action TV series.
Outside of this, he has written a DOCTOR WHO audio adventure involving the Fifth Doctor, as well as two BERNICE SUMMERFIELD audio adventures and a CONFESSIONS OF DORIAN GRAY / SHERLOCK HOLMES crossover, all for BIG FINISH productions. For Spiteful Puppet / ITV he has written a ROBIN OF SHERWOOD full cast audio, and for Audible Entertainment / Amazon Productions he has written both DODGE AND TWIST and 20 THOUSAND LEAGUES UNDER THE SEA as full cast audio series.
He has also written several novels aimed at reluctant readers.
In 2019, Tony worked with Spiteful Puppet and award-winning composer Phil Pope on the comedy stage musical ACE CANNON. It was planned as a West End release for 2020, but this has been delayed due to COVID-19.
He is currently a lecturer and mentor for RAINDANCE, primarily on multi-platform screenwriting.
He is repped by Leon Clarance for Zero Gravity Management.
Social Media: Twitter - @mrtonylee Instagram - @mrtonylee
The Evening - from 19:00 hours:
19:00 - Welcome and update from Collab Writers Hosts
19:05 - Top Tips from screenwriter Tony Lee on working in multiple media platforms
19.35 - Q&A