Collaborate Forward - December

Sunday, 13 December 2015 from 14:00 to 18:00 (GMT)
Event Details
Are you breaking out on your own building your own business?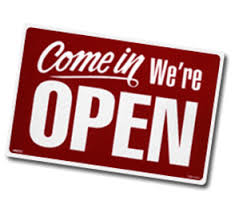 Scary? - we know!
Feel like a whole new world?
Who cares you're committed to making it happen despite the odds!
We understand that the early stages of business may often be rocky and the rules of engagement and next steps challenging to work out.

Some are blessed with an existing network of entrepreneurs around them to guide and support. It is true that more can be achieved together than alone... not a ground breaking statement.

What if there was a ready made network where you could tap into to move you're business forward leveraging the experience of others?

At a Collaborate Forward event you:
- Share a challenge or idea
- Seek input from the group on ideas, resources, experience
- create a clear plan for the coming month
- connect with likeminded entrepreneurs
- build a powerful network
- create profitable joint ventures

Through this event people have:
- created tagline's
- created marketing strategies
- found joint venture partners
- decided on the business idea to take forward
- created sales presentations which have won them clients

And much much more....

Our Philosophy: Connect, Grow, Learn;  we believe that business is intuitive and should be easy.  All too often our fears, concerns, lack of knowledge and beliefs can form barriers which can be difficult to overcome alone.  Surrounding yourself with the right people who are interested in you being a success is key. Couple that with an intuitive business mentor to lead the way and you're really on to something.
So, what's Collaborate Forward? Social by nature, action/results proven  methodology for facing and overcoming blocks and forward planning.  Using our unique prooven facilitated MasterWorking process we create a collaborative environment of action oriented business owners focused on aiding you moving beyond your limiting beliefs and fears and  creating a success plan for the coming month.  Consider it your ready made boardroom - what a gift.
Use our community to compliment your business growth journey.  It's a subperb way of assisting you in ensuring you are implementing what you've learnt from books and courses.  As well as learning for the mistakes of others on the same journey as you.
"Individually we go fast, together we go far" - African Proverb
Your Host: Lovelda Smith
     Media Commentator, Public Speaker, Facilitator and Coach/Mentor - Lovelda's detailed                                     assessment of small business over the last 6 years has seen her accumulate a wealth of knowledge.  Having worked for many years as a Client Account Manager in both large and small organsations in Healthcare, Fleet Management and IT she has experienced first hand what works and what doesn't.  She also brings with her an intuitive style of coaching unlocking your inner genius and setting you on a path to effortless creation.
She's also available for 1:1 work, if you'd like a more personal touch
Don't just take our word for it:
"I loved the collective focus on a person's business issue - so much richer than 1-2-1.  The de Bono 6 hats process makes the collective focus possible - it changes the discussion from a free-for-all to an excellent creative collaboration.
Lovelda's facilitation is wonderful: clear and strong and at the same time minimal.  I've recommended it to 4 friends and hope to bring them along"
-Arian Bloodwood -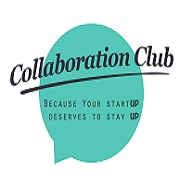 We believe that your business dream should be realised, and it can be done easily. Collaboration Club is a community for solopreneurs, entrepreneurs and early stage business owners looking to grow from a solid foundation.



When you started your business you were full of passion, excitement and determination

 to succeed, finding motivation wasn't a problem, it was almost as if you were being naturally pulled forward as ideas come to mind and the business came together.

But as time has past the reality of the hours, number of spinning plates and sheer tenacity required has begun to take it's toll. You have a number of foundations in place although most of the time all you can see is the mountain of things still to do. You're tired and relationships are strained . The dream is diminishing
Sound familiar?

 We're the turning point....
Let's free up your time by giving you access to our library of resources containing a host of productivity tools which will simplify the tasks you're not passionate about freeing up time to do the things you love. Keep you connected to your vision and work with you to break it down into bite size chunks with our monthly Collaborate Forward Events. We'll give access to accountability partnerswho keep you focused on your goals and provide educational events to build your expertise. Plus much much more.
When & Where

5th View
203-205 Piccadilly
W1J 9LE
United Kingdom


Sunday, 13 December 2015 from 14:00 to 18:00 (GMT)
Add to my calendar
Organiser
CREATIVES: It's time to wake up to 3 truths:
You are not here to trade your time for cash building someone else's dream for them!

You were given your own gifts and passions so that you can use them in the service of others in return for money!

You CAN build this business with the right guidance, support and team
This is your alarm clock Wake Up - Start Up - Stay Up