Description
---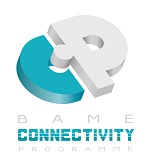 This course is an online event comprising a webinar on You Tube followed by a Q&A on Zoom. Further details will be in your joining instructions
Partnerships between public services and both voluntary and private sector organisations have been a running theme over the last few years - driven by successive government policies to join-up services in order to improve quality and reduce duplication and costs. This workshop will enable you to examine and question the core ingredients needed to establish successful partnerships.
Aims:
Understanding the seven stages of partnership/collaborations

Gaining tips, tools and techniques to assist in successful collaborative working.

Understanding how to successful end a partnership/collaboration at any stage.
.This course is for BAME people in management positions or wanting to develop their personal leadership skills.
Supported by