Description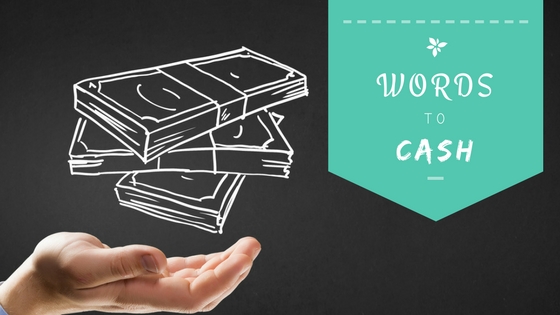 How To Turn Your Words Into Wealth
If you are frustrated about lack of results in our business despite your greatest efforts, you simply must hear what our speaker will share with you at this event. Because chances are what you are going to learn in this workshop is the missing link to your success.
Our speaker is none other than the founder of Europe's biggest business meetup and Author of "Turn Your Contacts Into Cash"; Patrick M. Powers.
Here are some of the explosive secrets you MUST learn from this talk
The surprising secret of the world's most profitable salesletter (and this 2 page sales letter made so much much money it will shock you)

The #1 error that limits your business growth. Over 87% of small businesses make this business crippling mistake.

2 easy tactics that can easily improve your bottom line by 420% or more

Why you are not getting enough leads and how to easily correct that.

Why you are not converting enough of your leads into buyers and what you MUST do to correct that.

How top leaders and marketers persuade the rest of the world to do exactly what THEY want.

The 20% of your activity that yields 80% of your results.

How to craft words that grabs attention and inspire action.

The little secret of top marketing gurus that create explosive results.

How to put your marketing on Autopilot. Most of your competitors will never have the guts to do this so you will be miles ahead of them.

How to put more POWER into your pitches and promotional videos.
and much much more...


More about our speaker Patrick M. Powers
After going bankrupt with his first business at 21 Patrick started studying with the greatest marketing and business gurus of all times and turned his business and life around.
He then took an investment of £200 and created a business with a first year turnover of over $3 million. After that he semi-retired and started to travel the world. (He has lived in 9 countries on 4 continents)
Now Patrick inspires people all over the world to step up and do more with their lives and give small business owners the most important secrets to create exceptional results.
He is the author of 3 highly acclaimed business books with a 4th on the way and he has been featured on BBC and interviewed by Forbes and countless other media.
To see what clients and industry leaders say about Patrick check out this page www.patrickpowerstestimonials.com
About Our Expert: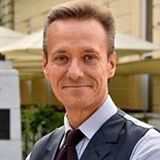 Patrick M. Powers is a master marketer, copywriter, influencer and expert on improving sales funnels to increase conversion and bottom-line.
In 2009 he founded of Entrepreneurs In London with just £70 and it has become Europe's biggest business meetup group now with almost 20,000 Members.
Patrick has a unique ability to find hidden profit potential inside a business and focus on the aspects that yields the fastest profits. He is a master at crafting the right message that attracts the right audience and get them to respond and as one of the most successful meetup hosts in the world he understands exactly how to influence and create a big following.
Patrick is also an author of several business books and a popular speaker. He has been featured on BBC, Forbes and is regularly being interviewed on some of the biggest business podcast shows in the world.