Join award-winning writer Caroline Bergvall for this unique 10-12-hour-long creative lab focused on deepening collaborative writing methods.
About this event
This is a special opportunity to take part in a 10 - 12 hour-long interdisciplinary workshop focused on co-authorship, teamwork and collaboration.
Please note: 'Collaborative Processes: Co-creation reframed by isolation' takes place over two consecutive Saturdays and will involve mid-week team surgeries and teamwork as part of this 2020-21 Writing Series.
<<10 April and 17 April, 2 - 5pm GMT>>
This experiential workshop will explore shared practice strategies by tackling some of the questions that haunt our post-lockdown futures.
After the lockdowns:
What are we coming back to?
What have we learnt?
What are we emerging from, still haunted by?
What kind of practices developed under lockdowns can be repurposed for renewed ways of working and living together?
How will we make sure not to resort to the old?
The aim of this workshop is to explore tools and strategies to favour a cooperative mindset. It is brief-led and geared towards small group work. Outputs are team-based and can be a combination of mixed media, video, audio, and text-based work.
This workshop is especially suitable for writers, artists, designers with some experience of collaboration.
Technical Details:
Held online over two consecutive Saturdays
10th and 17th April 2021 + mid-week team surgery
2pm GMT / 9am EST
Workgroup surgeries during the week with feedback
Three-hour workshops with 2x 15-minute breaks
Technical support will be available prior to and during the workshop.
We will make a post-chat available after the workshop finishes for those participants who wish to hang out.
Arts Practice Mentoring - Would you and your work benefit from one-to-one sessions with Caroline Bergvall? Find out more about her arts practice mentoring here.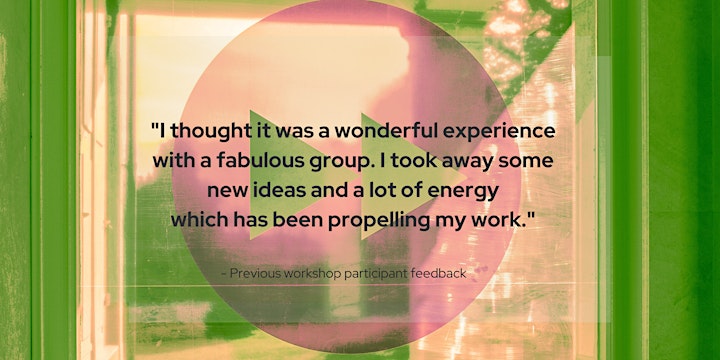 About Caroline Bergvall
Caroline Bergvall has been practising as a writer, performer and facilitator for over 20 years. Her practice is interdisciplinary and stretches across various artforms, media and language. Her works include books, performances, installations, soundworks and print. The workshop features some of Caroline Bergvall's approaches to writing and aims to support you with your own practice.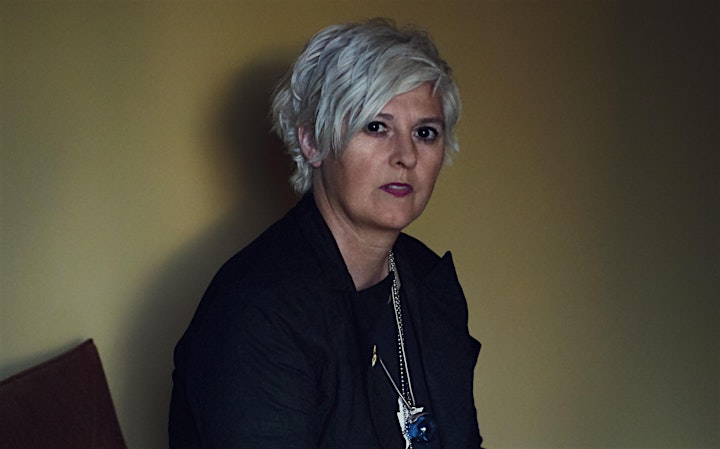 Organiser of Collaborative Writing: Co-creation reframed by isolation