Collecting During Covid: Resist, Assist, Inspire
Resist, Assist, Inspire: Grassroots responses to Black and Asian community need during Covid-19
About this event
In 50 years' time or more, if anyone asks, "What was life like during the Covid-19 pandemic for Black, Asian and migrant communities in Greater Manchester?" we want to be able to answer.
The Ahmed Iqbal Ullah Race Centre has been collecting material to make sure these stories aren't lost. As part of this we are running Collecting During Covid, a series of events that looks at Covid-19 in Greater Manchester from marginalised perspectives.
For our first event, our theme is Grassroots Response.
Organisations in Greater Manchester serving marginalised Black and Asian communities are responding to lockdown and the Covid-19 pandemic at a time when the state is failing to provide adequately for some of the most vulnerable groups.
You may have heard about the work of doctors and nurses during the pandemic, but so much important community work is overlooked. Join us for an evening where some of these groups showcase their work, celebrate their achievements and sharing some of their stories.
Guest speakers include Circle Steele from Wai Yin Society, Yvonne Eduoke Riley from Dynamic Support of Greater Manchester and Dr Charles Kachitsa from African Council UK and Flames Heritage Malawi.
The event will also be livestreamed on Facebook.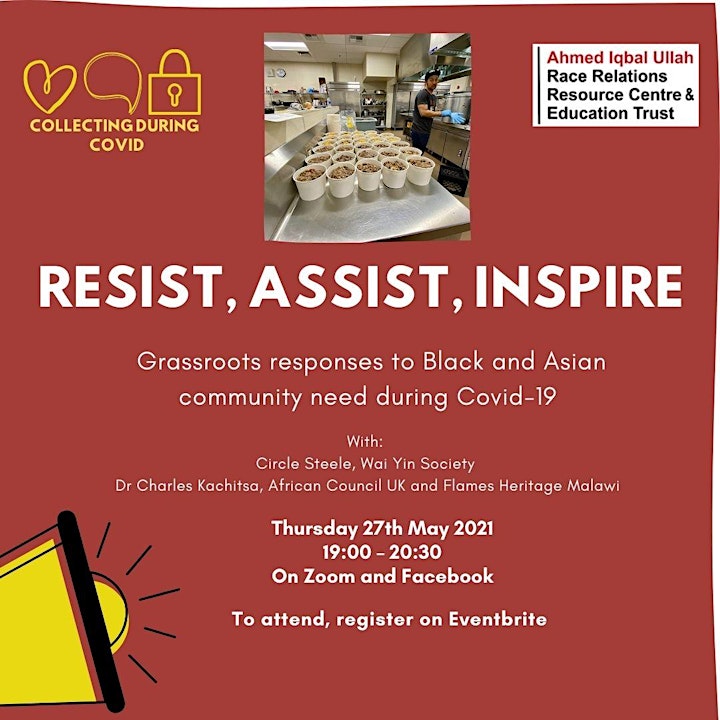 Organiser of Collecting During Covid: Resist, Assist, Inspire