Description

Industry Day 2015 presents an opportunity for organisations from both the private and public sectors to learn of the many ways in which they can benefit from the strengths and resources of the College of Arts.
Agenda:Chaired by the BBC's Sally McNair

9:30 Registration: Tea / Coffee
10:00 Welcome – Prof Roibeard O Maolalaigh - Vice-Principal and Head of College of Arts, University of Glasgow
10:20 Janet Archer - Creative Scotland
10:50 Dr Alan Leslie - Northlight Heritage
11:10 Prof Dauvit Broun & Joanna Tucker - College of Arts, University of Glasgow
11:30 Overviews from our 8 Theme leads
12:30 Lunch

13:30 Theme Breakout sessions (click links for session details):
14:30 Coffee
15:00 Prof Murray Pittock - College of Arts, University of Glasgow
15:20 Prof John Hume - Royal Commission on the Ancient and Historical Monuments of Scotland
15:40 Dr David Hopes – Director, Robert Burns Birthplace Museum
16:00 Francis McKee - Centre for Contemporary Arts
16:20 Luke Wormald - Scottish Government
16:40 Closing remarks – Prof Anton Muscatelli - Principal, University of Glasgow
Eight themes have been identified which resonate with industry and reflect the key strengths of the College of Arts. Click on the links below to explore each in more detail.
Each theme will be represented at the event by an information display, which will present case studies, demonstrations and take away materials. There will also be break-out sessions focussing on each theme.

Representatives from the College will be on hand to discuss case studies of past collaborations in these sectors and talk through the ways in which they can use this experience to make future partnerships flourish.

We hope you can join us.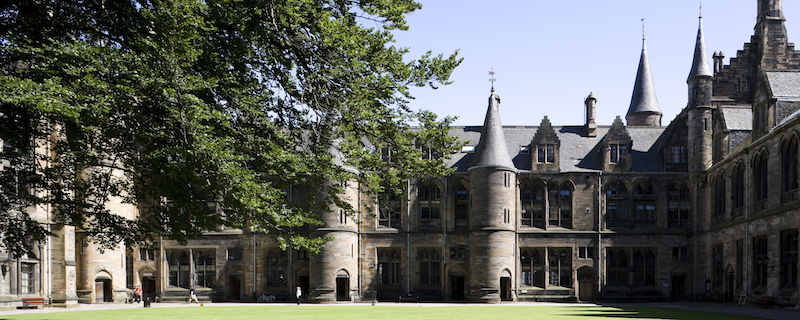 Visit our Industry Engagement webpages.
Organiser of College of Arts Industry Day 2015