College of Social Sciences Employability Awards Ceremony - 2016/17
Description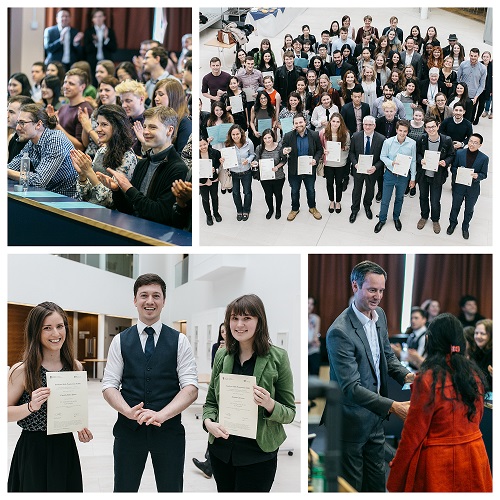 This year's College of Social Sciences Employability Awards Ceremony will take place on Friday 19th May from 4pm-530pm in the Humanities Lecture Theatre (255), Main Building, followed by networking and refreshments until 7pm.
This informal event recognises the achievements of students from across the College of Social Sciences who have participated in a range of employability activities, including the Graduate Skills Programme, GPMP, our ASBS Peer Spporters, our Student Spotlight and MyCoSSStory students, and many more.
The ceremony is a great opportunity to network with fellow students and employers who will be attending the event in order to present employer prizes for exceptional ePortfolios. We will also be presenting awards to our spotlighted students from the past year.
The event is open to anyone who has registered for or participated in GSP, GPMP, as well as those who have been highlighted in the Student Spotlightor MyCoSSStory features. Drinks and refreshments will be provided and it is likely we will frequent a local public house when the Award Ceremony is finished.
If you haven't registered for GSP or any of the other programmes but are keen to find out more then please come along and have a chat with the tutors, students and employers.
To find out more about the students that will be highlighted during the event, or to find out more about the event itself, please email Dickon.Copsey@glasgow.ac.uk.
Looking forward to seeing you there!