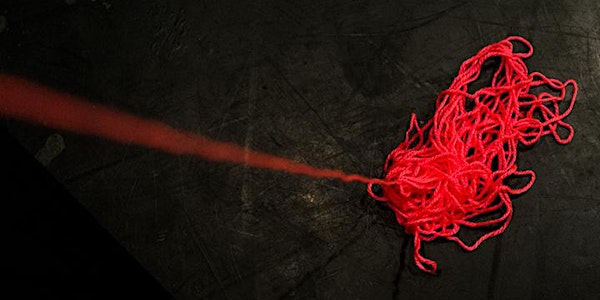 Collisions Online 2020: Shifting Perceptions. Tues 29 Sept & Wed 30 Sept
COLLISIONS is an annual festival showcasing the thriving doctoral practice research at RCSSD, this year presented online
About this event
Through COLLISIONS, research degree students and creative fellows engage with what it means to be researching with, through, in and by practice, and share this engagement with a wider academic and public audience.
This year due to COVID-19, we present COLLISIONS as an online festival featuring a retrospective of digitally-documented presentations from past Collisions as well as showcasing how current practice- research students are making digital practice.
The work prompts questions about how we shift our perceptions of practice- research over time, across changing contexts and new formats. What are the challenges in adapting our practice to a virtual platform? How do we reflect productively on past or current practice to develop research for an uncertain future? Collisions 2020 Online: shifting perceptions aims to encourage dialogue and reflection across past and present projects alongside interviews, Q&As and chat rooms, asking how our research insights might speak to each other's work and help us stay connected.
COLLISIONS takes place on Tuesday 29 September and Wednesday 30th September.
ZOOM LINK FOR WEDNESDAY 30TH SEPT:
https://cssd-ac.zoom.us/j/8287511978
Meeting ID: 828 751 1978
OVERVIEW:
DAY ONE - Tuesday 29 September
13:30 – 14:00 Welcome to the online festival space! Registration and hellos
14:00 – 14:30 Lead co-creator Josephine Leask introduces the Collisions 2020 Festival Schedule. Includes a retrospective look at Collisons past, introduction from RCSSD interim Principal George Caird and interview with former contributor Alejandro Postigo
14:30 - 15:15 Chang Gao - Public Intimacies, Supernormal Stimuli : Online Studio Tour with the RCA's Chang Gao in commentary on her work and practice
15:15 Break - come relax in our chat room
15:30 – 16:15: Simon Dodi - Both/And is a curated video surveying the body of performance work from Simon's current research project on male camp identify in British popular performance. With Response from Joe Parslow.
16:15 - 16:30 Break and discussion
16:30 - 17:00 Adelina Ong Response and Intervention
17:00 - 17:30 Discussions continue in our Collisions 2020 online cafe
Scroll down for a link to photos of past performances and more about our contributors current work.
DAY TWO - Wednesday 30 September
13:30 – 14:00 Welcome to the online festival space! Registration and hellos
14:00 - 14:15 Introduction to the day / Collisions Retrospective with guest Tony Fisher
14:15 – 14:30 Laura Kressley & Jo Leask in conversation: Critical Shifts
14:30 - 14:45 Anna Woolf - Joint Creativity: what young people with arthritis don't want to say about transition
14:45 - 15:00 Break
15:00 – 15:15 Maja Milatovic-Ovadia - Growing up with the legacy of war in time of climate change
15:15 – 16:30 Thinking Bigly - A Guide To Saving The World: an interactive sustainability show with Ben Yeoh and David Finnigan
16:30 - 17:00 Naomi Paxton Response and Intervention, with SU Environmental Officer Eden Rickson
17:00 - 18:00 - Final discussions and connections in our Collisions 2020 online Cafe
Please see more detail about the work presented below.
Scroll down for a link to photos of past performances and more about our contributors current work.
The Event will be recorded locally at RCSSD for the Collisions archive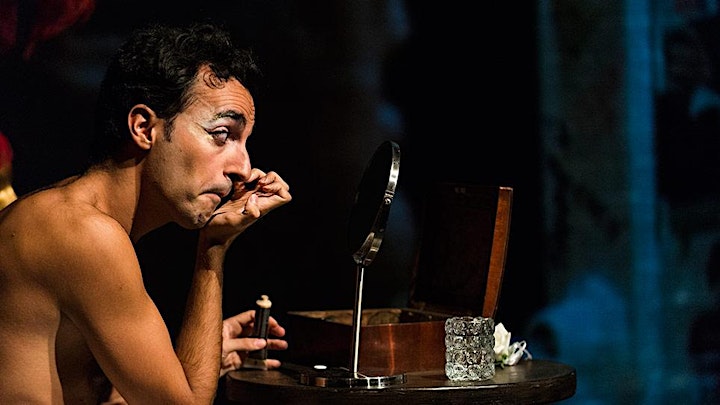 Dr Alejandro Postigo
In conversation with Jo Leask: Collisions past and present
Alejandro is Senior Lecturer in Musical Theatre at the London College of Music. His practice-based PhD from The Royal Central School of Speech and Drama explores the Intercultural Adaptation of Spanish Copla songs in international theatre settings. He is leader of HisPanic Breakdown, a theatre collective with works such as 'Men on the Verge of a HisPanic Breakdown' (USA, 2009), 'Wondering Thoughts' (Bangkok, 2014) and 'The Copla Musical' (2014-20), seen in Europe and America. He featured in the West End production of 'In The Heights', TV sitcom 'Episodes' (BBC) and regularly collaborates with The Royal Ballet.
You can see photographs from past Collisions by scrolling to the end of this events page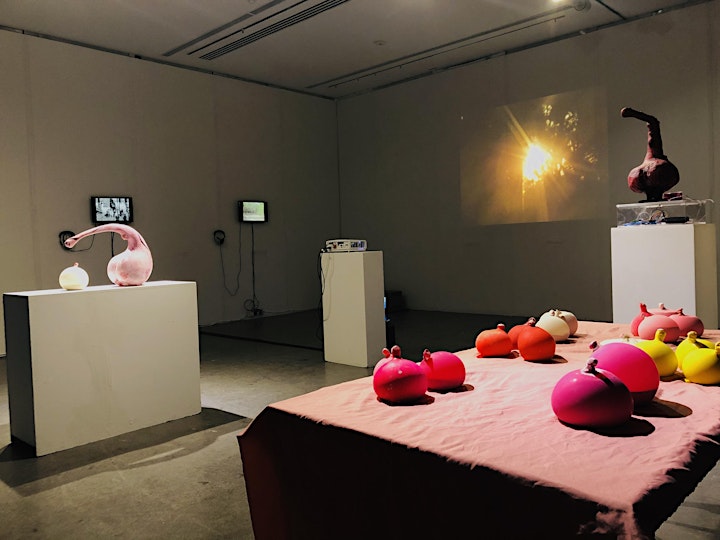 Chang Gao:
Public Intimacy: Online Studio Tour with Chang Gao
Public Intimacy focuses on the ambiguity between the public space and private space. It explores and questions the boundary between farness and nearness and the tension between the very personal matter of the human body and its relations to public space. Chang's artworks inquire how human desire can provoke the audiences' bodily reactivity in public space, while Hanxuan's interest situates between the personal and collective sense of familiarity in the notion of "farness" and "nearness". Both of them are examining the relations between humans, space and the sense of intimacy. The exhibition presents multiple media works using hologram installations, films, prints, interactive sculptures and mixed media installations.
https://www.rca.ac.uk/students/chang-gao/
PhD candidate at Royal College of Art/ Sculptor/ Public Art Researcher/ Establisher and Director of the International Laboratory of Social Innovation - Central Academy of Fine Art of China
www.gaochangart.net
Ins: gao.chang_rca
Facebook: Chang Gao
Twitter:@Gao_Chang_arr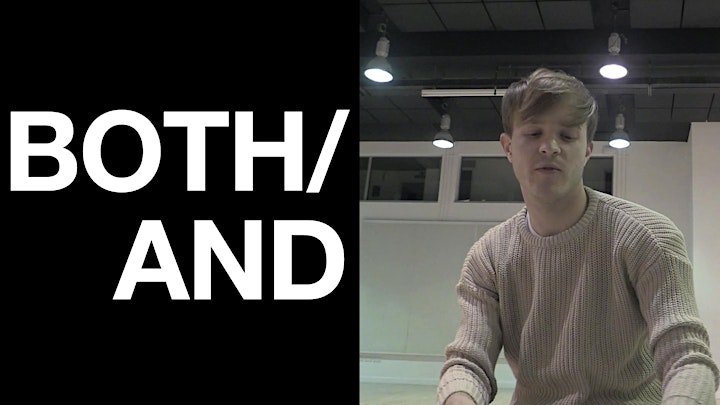 Simon Dodi
Both/And
Both/And is a curated video surveying the body of performance work from my current research project on male camp identify in British popular performance. My practice-research uses the lip-synch as a queer strategy of performance reenactment and approach to historiography. It engages with the repertoires of three historical camp performers to address embodiment by way of three discernible markers: the mouth, gesture and material interactions. These indexical markers are used to speak to and from my embodied research, as an archive of bodily practices.
Both/And brings together studio footage, personal reflection, and prior performance documentation alongside selected historical material. It engages with the performative notion of being both/and through the polyphony of voices present in my work. Both/And is ultimately an experiment in documenting practice-research that aims to draw together a collection of practices over the last five years of study.
Simon Dodi is a PhD candidate at the Royal Central School of Speech and Drama, University of London. His doctoral thesis is a practice research examination of male camp identity in British popular performance. His research focuses on the work of Kenneth Williams, Frankie Howerd and Larry Grayson. His practice combines archival research alongside queer strategies of performance reenactment and queer historiography.
www.cssd.ac.uk/student/simon-dodiwww.simondodi.com
Twitter: @simondodiInstagram: @simon_dodi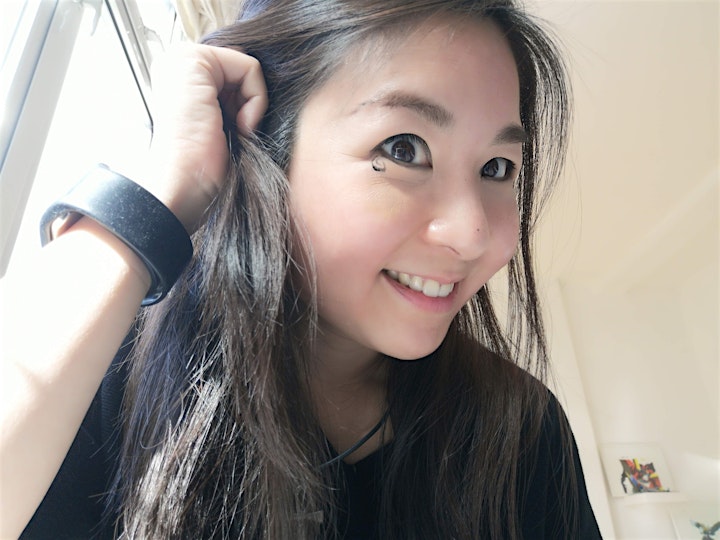 Dr Adelina Ong: Response and Intervention
Adelina Ong completed her PhD at the Royal Central School of Speech and Drama, University of London, UK in 2018. Her thesis, Compassionate Mobilities, proposes a theory for negotiated living inspired by parkour, art du déplacement, breakin' (breakdancing) and graffiti. She has published in Theatre Research International, Theatre, Dance and Performance Training Journal and Research in Drama Education: The Journal of Applied Theatre and Performance (RiDE). She co-edited a special issue of RiDE 'On Access' with Colette Conroy and Dirk Rodricks which was published in 2019 as an edited collection under Routledge.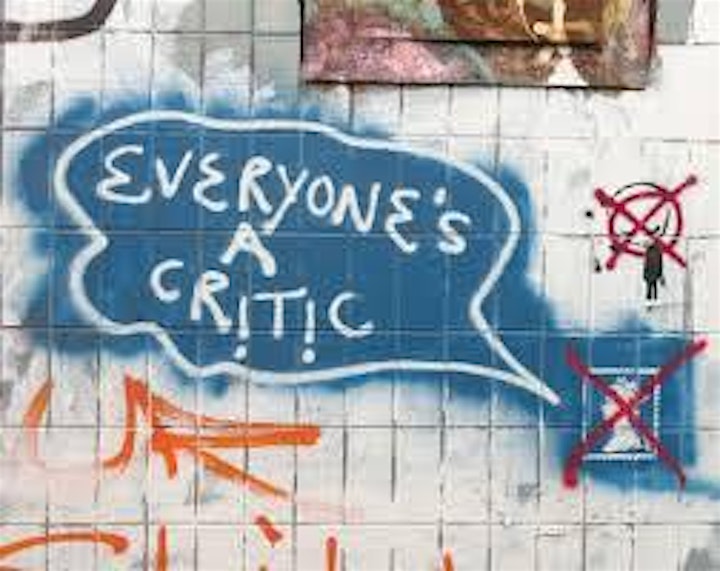 Critical Shifts: in conversation with Laura Kressly and Jo Leask
Experiencing live performance in a shared space is a huge part of the appeal of dance, theatre, music and other performing arts. But with venues being shut down since the end of March, these forms have been moving online. Whilst artists and makers have been responding and adapting to digital formats, how have critics approached this shift to a new medium? Dance critic Josephine Leask and theatre critic Laura Kressly, both who are PhD candidates at Central, chat through the shifts in criticism over COVID-19.
Laura Kressly
Laura Kressly is a freelance theatre critic and dramaturg from the US who has been UK-based since 2004. She began reviewing in 2013 for Remotegoat and everything theatre, and founded The Play's the Thing UK in 2015. In 2016, she co-founded the Network of Independent Critics in order to facilitate opportunities for bloggers and independent critics to review at the Edinburgh Festival Fringe. She was a fellow of the National Critics Institute at the Eugene O'Neill Theater Center in 2017. Bylines include Exeunt, Fest Magazine, The British Council's Theatre and Dance Blog, The Skinny, Focus Magazine, Wales Arts Review and Show-score. She is currently doing a PhD on embedded theatre criticism at Royal Central School of Speech and Drama. Forthcoming publications include the co-edited volume Morgan Lloyd Malcolm's Emilia: A Companion Reader.
Jo Leask
Josephine Leask is a dance critic, editor, lecturer and part-time PhD researcher at Central School of Speech and Drama. Her PhD research explores the contribution of New Dance Magazine (1977-1988) to the creation of alternative and feminist intersectional dance writing practices. She has written about dance for a range of mainstream press and dance publications and currently writes for DanceTabs and edits Resolution Review as well as mentoring emerging dance critics.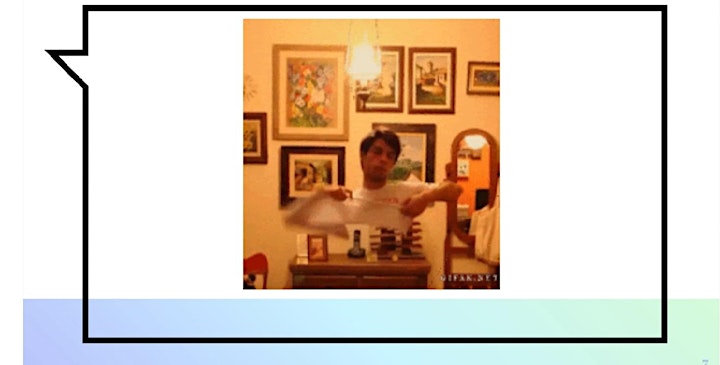 Anna Woolf
Joint Creativity: what young people with arthritis don't want to say about transition
Digital / Theatre / Social Media / Practitioner
Anna is a PhD candidate at Central. Her research examines socially engaged and participatory art, health and applied theatre in relation to teenagers suffering from the very complex autoimmune disease Juvenile Idiopathic Arthritis. She is a 2017 DMA winner, 2018 Promax EU presenter and was the 2019 prize winner for her postgraduate presentation at the Storytelling Patient Voices conference, University of South Wales. Recent projects have included independent research with Blue Apple Theatre, looking at building digital capacity for change in light of the pandemic, and creative consultancy with playwright Nina Lemon and Peer Productions.
Read about her project Poems for new mums with @UCH
Read her latest research blog When Two Worlds Collide
Read her new blog post on the Arts Health ECRN
078900 31729
anna.woolf.net
@socialmediamum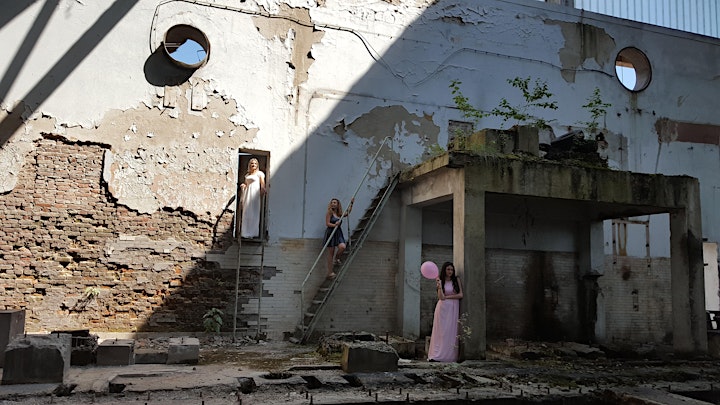 Maja Milatovic-Ovadia
Growing up with the legacy of war in time of climate change
Maja Milatoivć-Ovadia is a freelance theatre director working in a range of context including multimedia performances, collaborative and community based theatre practice in post-conflict settings based on the use of humour and comedy. Originally from former Yugoslavia, she is based in London.
www.majamilatovicovadia.com
Maja is a PhD Researcher at RCSSD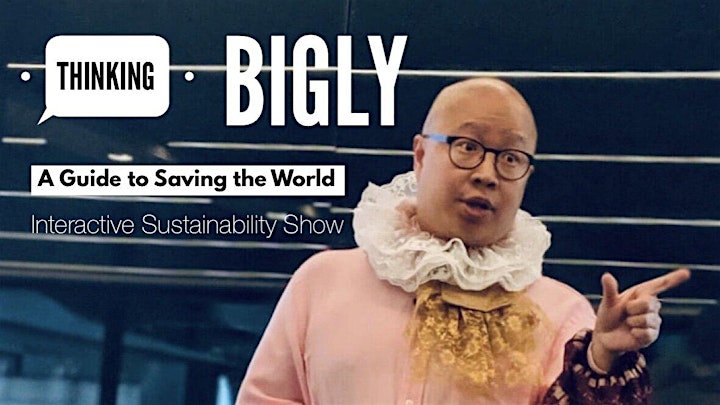 Thinking Bigly
A Guide to Saving the World
Ben Yeoh performance-lecture in conversation with David Finnigan and an active audience. Shape our story through interactive games and learn about solutions to the world's climate and sustainability challenges.
Bigly is an anti-TED talk. Think you know the colour pink, koalas and interest rates? Find out why second order thinking plus cultural changes should give you hope on climate. The world is better than in the past; the world is still awful. We can do better.
Ben Yeoh is a theatre maker and sustainable investment fund manager. Ben is current Chair of theatre company, Coney. He was Chair of Talawa Theatre Company. Ben sits as Chair of a Responsible Investment Advisory committee, advising a leading sustainable UK investment trust. He blogs at ThenDoBetter, connect with him @benyeohben
David Finnigan is a writer, theatre-maker and pharmacy assistant from Canberra. He is a member of science-theatre ensemble Boho (Aus) and an Associate of Coney and the Sipat Lawin Ensemble (Philippines). David is a Churchill Fellow and an Australia Council Early Career Fellow. Find him @davidfinig and at davidfinig.com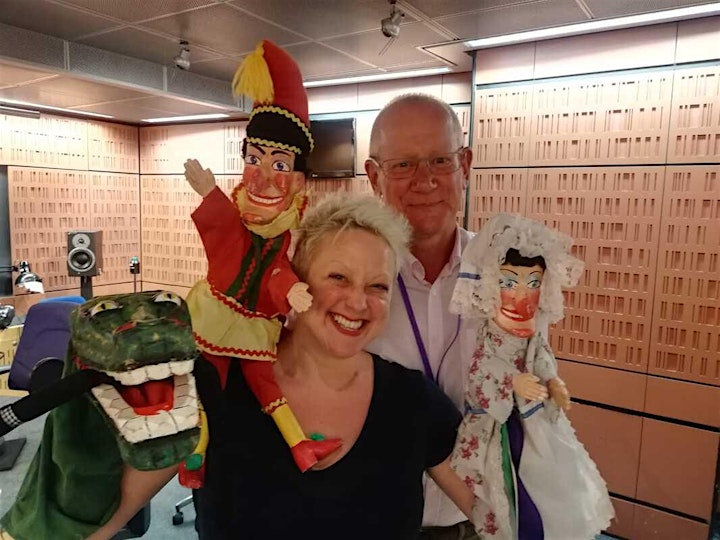 Dr Naomi Paxton is a performer, writer, broadcaster, and researcher.
Naomi is currently employed as Knowledge Exchange Fellow at the Royal Central School of Speech and Drama, University of London. She is also an Associate Fellow of the School of Advanced Study, University of London. ​Naomi trained as a performer at Goldsmiths College, University of London, and the Royal Scottish Academy of Music and Drama (now the Royal Conservatoire of Scotland). After a decade as a professional actor, in 2011 she started a PhD in the Drama department at the University of Manchester. Her doctoral research, completed in 2015, explored the work of the Actresses' Franchise League and the contribution of theatre professionals to the suffrage campaign. Naomi is a member of Equity, and The Magic Circle.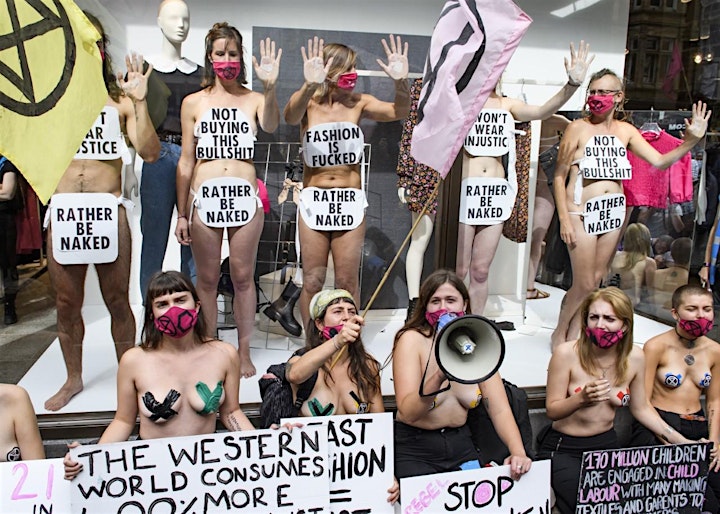 Photo credit: Natasha Leoni
Eden Rickson, RCSSD Students Union Environments Officer
Eden is one of the Environments Officers at Central Students Union, but is also a climate justice activist who uses the power of the arts when protesting. To find out more about her plans for the Student Union, you can get in touch on Instagram @centralsu_environments, @edenrickson, or read her & Elisha's manifesto here: Manifesto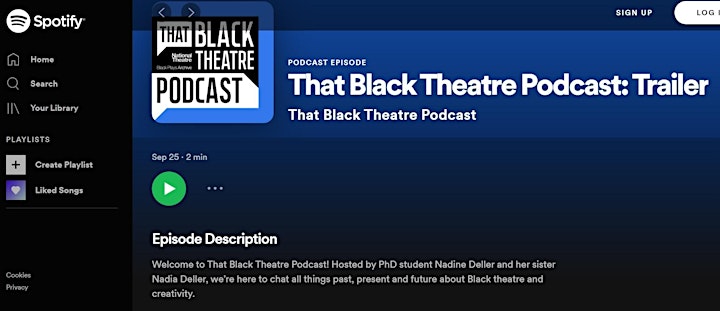 https://open.spotify.com/episode/5Y6OCiw2FNLFFKxpxyeYnb?si=3AxBUxUaQt2UQH27cDiPDA
That Black Theatre Podcast
The first series launches on Monday 28th September 2020 with twelve episodes taking you through different decades of Black British theatre making. We'll be speaking to leaders of Black British theatre and sharing exclusive clips from plays in the Black Plays Archive. Guests include Mojisola Adebayo, Lynette Goddard, Ola Ince, Roy Williams, and more.
Nadine Deller, PhD Researcher RCSSD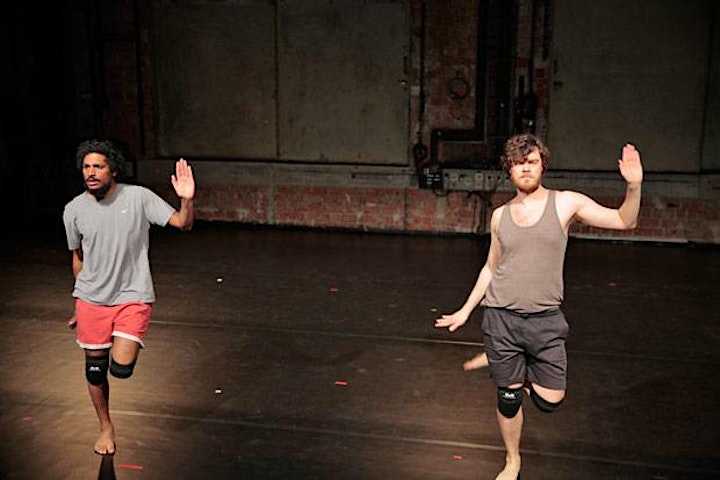 COLLISIONS FESTIVAL:
A RETROSPECTIVE
Photographs here are from past years of the RCSSD Collisions Festival: during Collisions on 29th & 30th September do visit and see the montage of photos from Collisions past...vimeo link below. This is a work in progress -
please e mail rebecca.laughton@cssd.ac.uk with comments, corrections and anything you'd like to add to the Collisions Digital Archive
Collisions Festival Retrospective - Artists / Researchers pictured here:
Julian Warner and Oliver Zahn in Situation With Doppelganger: Essay Performance.image © Nicole Wytyczakhttps://dancetabs.com/2018/10/hauptaktion-at-londons-collisions-festival-2018-examing-cultural-appropriation-and-minstrel-shows/
Meth, now known as Me (The Drag Queen) photo credit Holly Revell
Women for Refugee Women drama photo credit: Holly Revell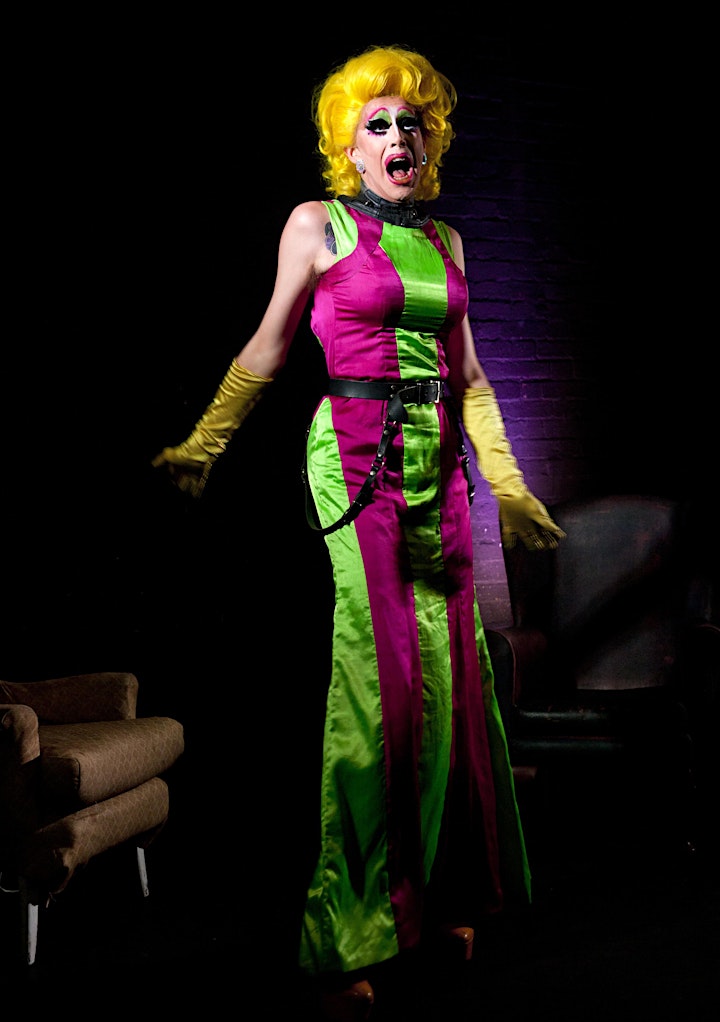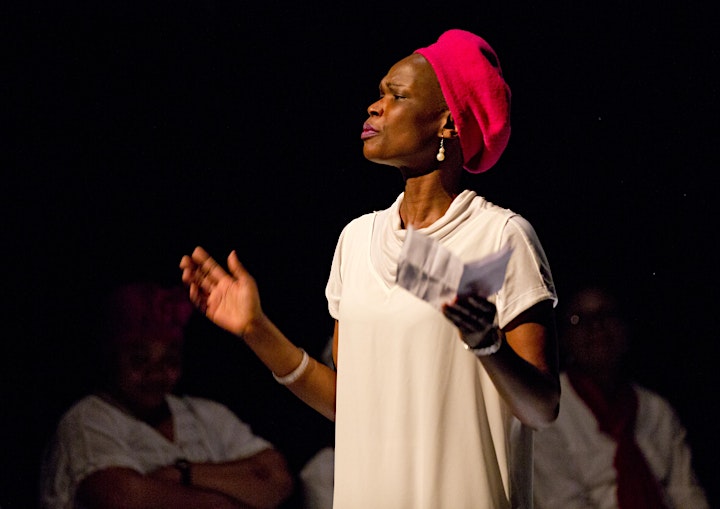 MOVING OUR PRACTICE ONLINE
Below you can see examples of how the RCSSD Research students have tackled the challenges of moving their practice online
Read blogs about some of our PhD community's work here:
Phosphoros Theatre
But everything has an ending: an anthology of digital responses to covid-19, as told by those who have had their lives disrupted before. '
The teenagers that were little children when I left - the babies I've never seen - I used to imagine all the hugs I'd missed... but not anymore. Even in my dreams I am too scared to infect them'
One of the producers of But everything has an ending is Kate Duffy-Syedi, PhD candidate and co-Artistic Director of Phosphoros Theatre. Kate's practice research and wider work engages with refugees and asylum seekers, particularly those who came to the UK as unaccompanied minors. For more information visit www.phosphorostheatre.com
At the Women for Refugee Women Drama Group we've continued our weekly Friday sessions but without access to wifi and phones / laptops, being connected is hard and sometimes impossible. You can read about how Lockdown has affected the women in our network, and how we're making plans for the future at:
Rebecca Hayes Laughton / PhD Researcher
Rebecca.Laughton@cssd.ac.uk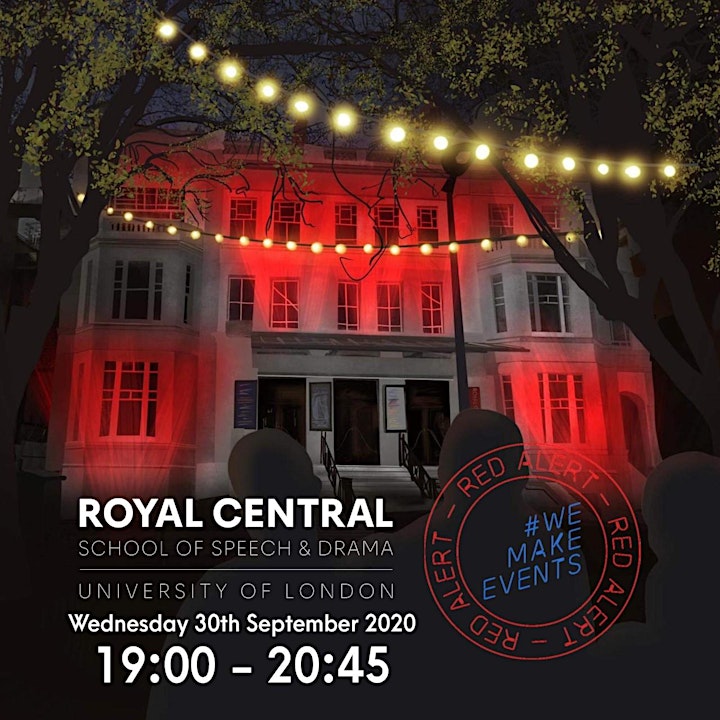 Here is an exciting opportunity to support the #WeMakeEvents campaign on our campus.
Led by Lighting Production & Design Students, Ollie Partridge, Daniel Parrott, Luca Serra and many others, Central will light up in red to support the #WeMakeEvents campaign. This is a coordinated action to raise awareness of the events sector, which urgently needs more support to survive the COVID-19 crisis. We will stand with our colleagues as ONE, alongside a growing collective of organisations, companies and freelancers around the world on Wednesday, 30 September for the Global Action Day.
Together we will get our industry's voice heard.