Description
This year our very popular Colour Run will take place on October 16th.
Colour run is a 5kms running event which is all about having fun. Runners will start all together in white t-shirts and get covered in a rainbow of paint as they run through colour stations. Our course gives you double the chance to get covered in paint as you will run 2 laps of our self-contained course. Under 5's get to run free and under 14's must run with an adult.
1. Wear your white t-shirt
Our self-contained course also incorporates plenty of car parking, great spectator viewing and Café.
For more information speak to a member of our team 01474 831 400 or email mhairi@cyclopark.com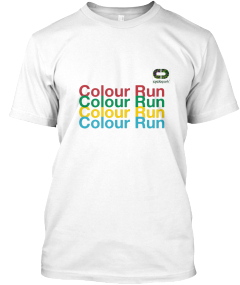 Colour Run Apparel
£14.04
We partnered with Teespring to create some awesome merchandise for this event. Show your support and look good wearing it. Check it out!