Colourful Collage! - relax, snip, stick, sip, take home your masterpiece!
About this Event
Local artist Chrissie Richards invites you to join her as we explore collage and painting together. You can create a piece of art on any topic you like Enjoy a glass of bubbles, great conversation with friends old and new in a relaxing creative environment. No experience is needed. At the end of the evening you get to take home a work of art that you have created to love and admire for years to come.
"I've really enjoyed the workshops. I think the exercises we've done have really helped me to feel freer in art. Loved doing the collage and painting on each other's paintings. Very relaxing creative workshops."
- Lindsay
You'll be guided step by step by Chrissie, while you drink, chat, paint and create your way to becoming an artist for the night!
Your experience will include:
All art supplies – including collage materials, paint, brushes and canvas
Guidance from a qualified and practicing artist (but feel free to do your own thing)
Hot drinks and soft drinks are available to purchase, or bring your own alcohol.
Please bring an apron or clothes you don't mind getting messy!
There is plenty of free parking at the venue.
Join the event on Facebook and invite a friend.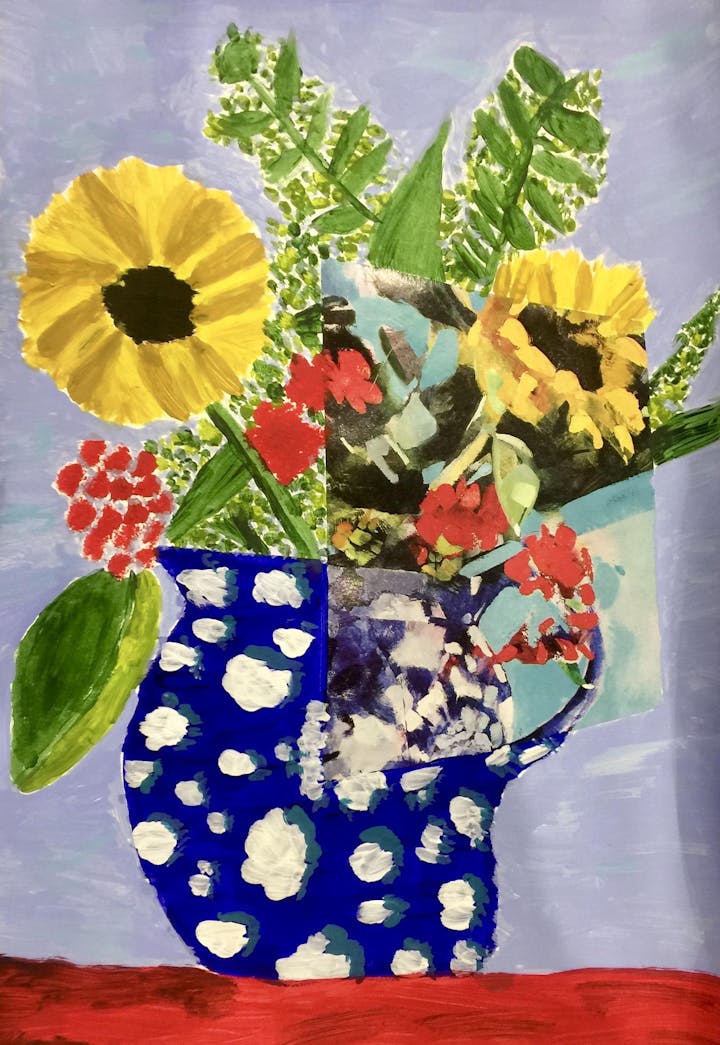 "Absolutely fantastic, thoroughly enjoyed the evening, like therapy! calm, relaxed and fun!"
- Kirsty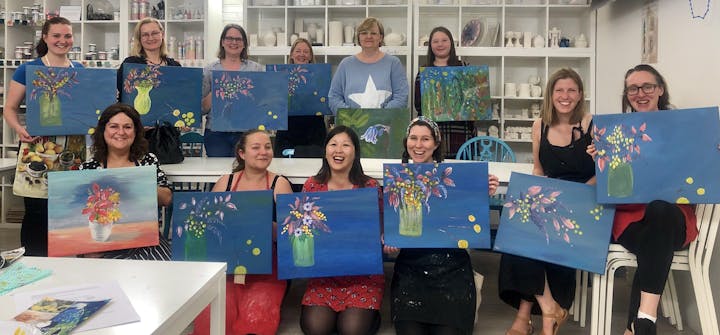 "A very enjoyable evening with Chrissie who's great at creating a fun and relaxed environment. Creative and relaxing! :)"
- Becky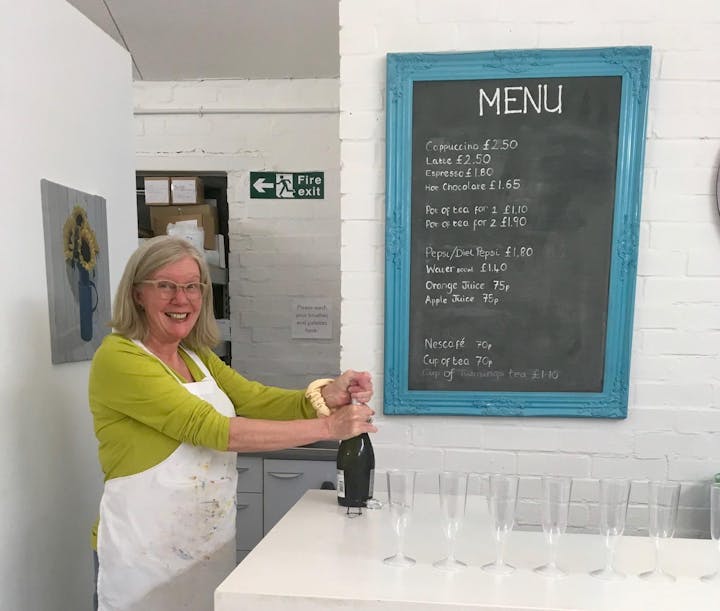 "It was a fun workshop and very relaxing. Just what I needed for a good night out. I'd definitely come again"
- Sarah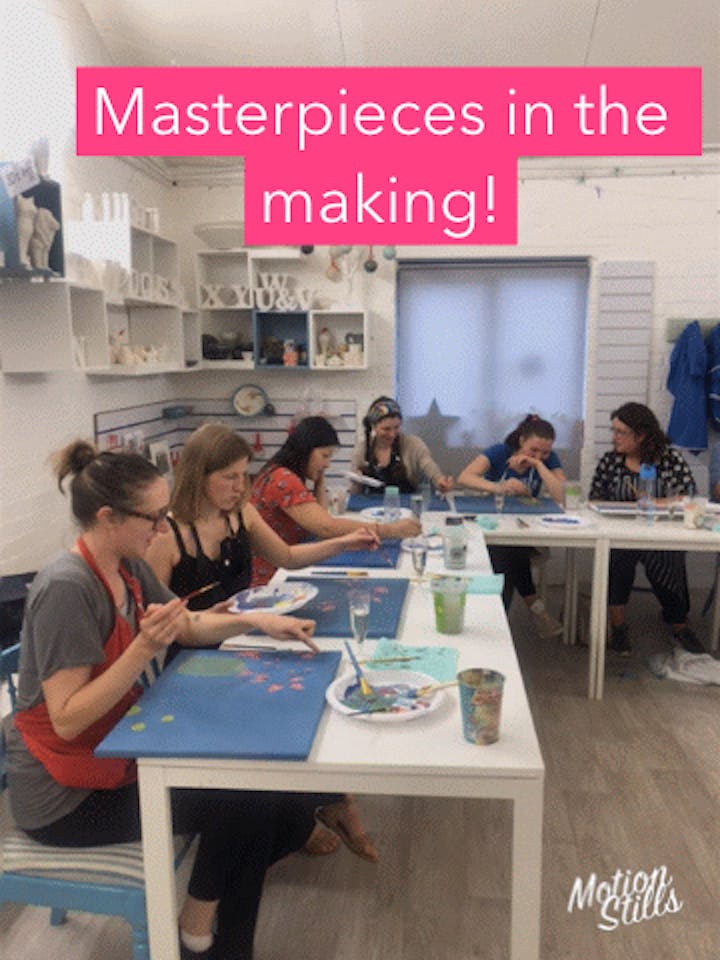 "Only on my second workshop with Chrissie and I am having the best time I have had in a while. I haven't painted since school so was quite nervous about starting, but Chrissie put me at ease straight away and I am beyond surprise that I am actually quite happy with my creations so far. I would recommend a workshop to anyone and everyone! Incredibly relaxing and enjoyable. I am very much looking forward to my next one."
- Gemma