Description
---
K SQUARED ENTS PRESENTS:
C.O.L.R.Z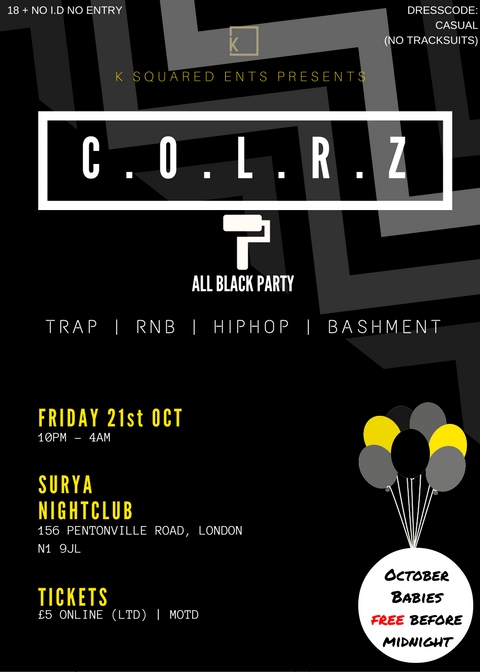 Join us at the renowned Surya Nightclub on Friday 21st October for the first instalment of COLRZ - an all black* event for the true turn up champions! DJ's on the night who'll be bringing you the best in trap, hiphop, rnb & bashment are:
DJ Brewst
DJ Babbz
Selecta Suave
+ MORE
There will be games, challenges and a cash giveaway for the undisputed King or Queen of the turn up so be prepared and ready your liver for the wave!
---
---
*All black event, admission will be higher if you arrive in other colours.
**18+. No I.D, no entry.
***Dress code: Sexy casual (No tracksuits/hats)
---