Columbia Angel Investing Conference (October 2016)
Description
The Columbia Alumni Angel Network is pleased to invite investors to our next event:
Wednesday 12 October 2016
From 18:30 to 21:30
8 St James's Square, SW1Y 4JU London
Keynote speech by Xavier Rolet KBE ('84), CEO of the London Stock Exchange
Followed by two early stage startups pitches & networking reception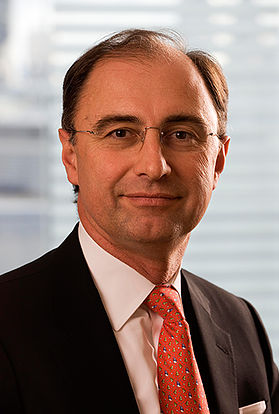 Xavier Rolet's Biography

Appointed to the Board of the London Stock Exchange in March 2009 and appointed Chief Executive on 20 May 2009. From 2000 to 2008 he was a senior executive at Lehman Brothers and, most recently, CEO of Lehman in France. Prior to Lehman Brothers, he held senior positions at Dresdner Kleinwort Benson from 1997 to 2000, Credit Suisse First Boston from 1994 to 1996 and Goldman Sachs from 1984 to 1994. Xavier is a graduate of Columbia Business School, class of 1984.
Timeline
18:30-19:00: Attendees Arrival
Networking opportunity. Tea and coffee will be served.
19:00-19:45: Startup Pitches

Two companies are invited* to pitch during 5 minutes and answer investors' questions during 15 minutes each.
Company 1: OneLane

Company 2: YourWorldFurnished

20:00-20:45: Keynote speech
Speech by Xavier Rolet ('84), CEO of the London Stock Exchange
Followed by a short Q&A session.

20:45-21:30: Networking Time

The rest of the event is dedicated to networking among attendees.
Canapés and light refreshments will be served.
An alumni-only discussion will be held on how to structure the Columbia Angel Network.
Relevant Information
Canapés and light refreshments are included in the ticket price (sponsored by SG Hambros).
The Columbia Club warmly thanks the SGPB Hambros French team for generously hosting the event at their Mayfair office.

Due to limited seating, it is advised to book your ticket in advance.

Event organised by Alessandro Santo (MBA '06) and Emmanuel Leonard (MS '07).

--
* Companies applications are now open and can be sent via e-mail at el2332 @ columbia.edu
Key selection criteria:
Geography (London-based companies tend to get priority)


Team (track record, complementarity, commitment, etc.)

Stage of development (you need to already have a prototype or live service)

Market traction (order book, media coverage, grants, third-party funding, etc.)

Valuation expectations (need to be realistic)

Referrals by our members