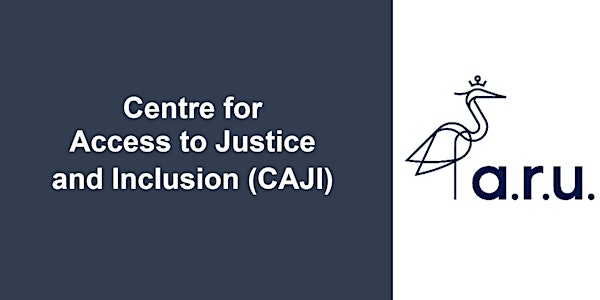 'Combatting Human Trafficking: What determines what States do?'
CAJI online guest talk with Dr Jean-Pierre Gauci
About this event
Dr Jean-Pierre Gauci (PhD, LLD, MJuris, LLB, FRSA) is the Arthur Watts Senior Research Fellow in Public International Law and Director of Teaching and Training at BIICL. He is also co-founder and co-director of The People for Change Foundation, a think-tank based in Malta, and visiting lecturer at the University of Malta. He holds a PhD from King's College London focusing on trafficking based asylum claims. He leads BIICL's work on migration law and human trafficking and is currently the lead researcher on the Determinants of Anti-Trafficking Efforts Project.
---------------------------------------------------------------
The Centre for Access to Justice and Inclusion (CAJI) engages in research, dialogue and policy initiatives to promote the important values of access to justice and inclusion.
Our guest webinars address important themes of equality, inclusion and access to justice, bringing together conversations from academia, legal professions, civil society and the third sector, in order to advance research informed policy making and reforms at local, national and international levels.