Description
COME ALIVE AND THRIVE
Your Time To Shine!
Yoga & Raw Foods Detox Holiday Retreat in South Goan Paradise
---
12 DAYS Stunning Two-Centre Holiday with

Dawn Wilson (MABCH/MCAHY)
Dawn is a highly experienced Hypnotherapist and Nutritional Chef/Raw food and plant based living expert.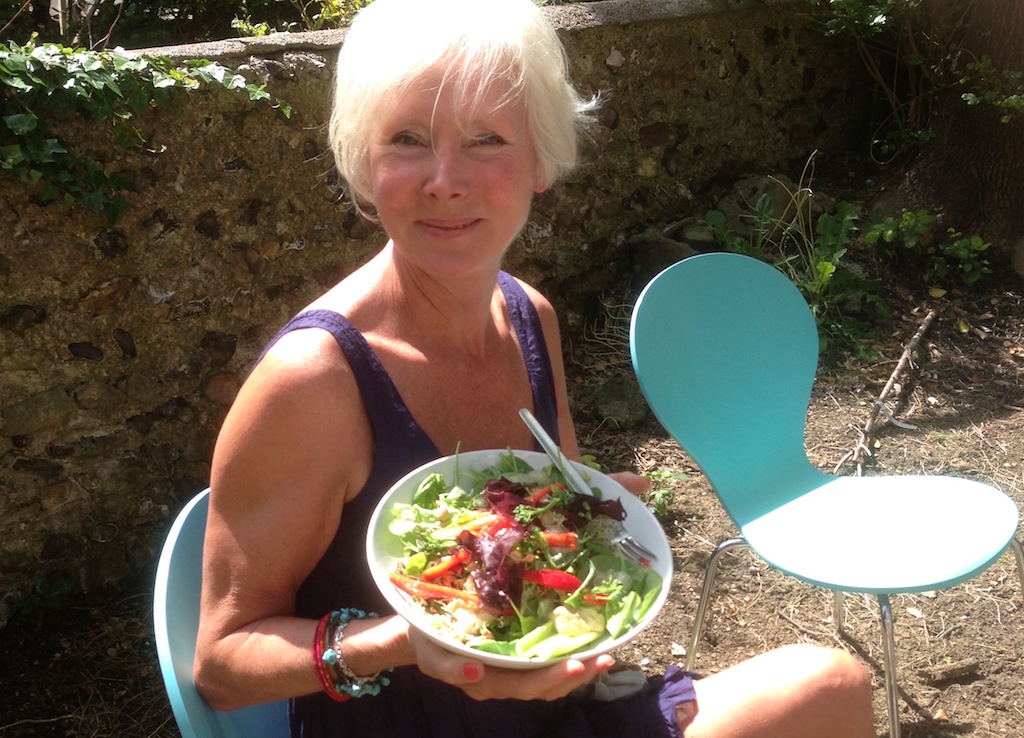 Join me for a two centre well-being retreat where you can revitalise, rest and restore at the beautiful Salida Del Sol Beach Resort in South Goa and

Khaama Kethner

Holistic Wellbeing Retreat

, both based in Canacona, South Goa.
This is a truly unique spiritual adventure where you'll learn new ways to eat healthily, live in harmony, meet like-minded people and create unforgettable memories.
Itinerary
Your 12-day trip includes:
7 days at Salida del Sol & 5-day Detox at Khaama Kethner Holistic Wellbeing Retreat
Prices quoted are excluding flights.
(Please see Terms & Conditions below before booking.)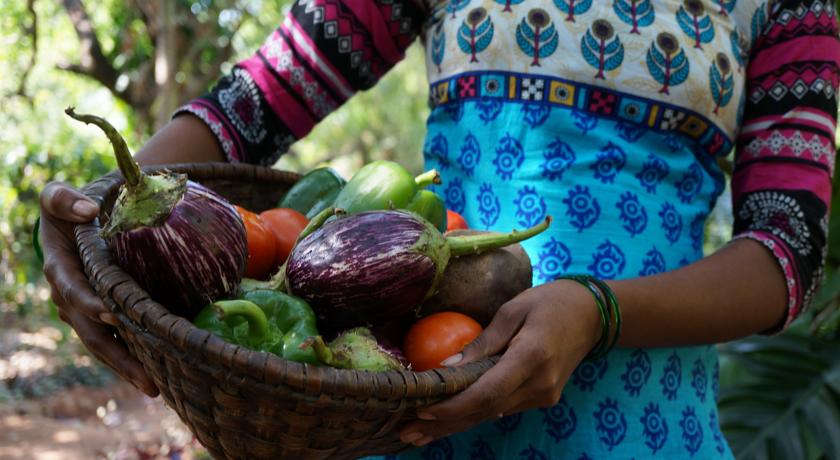 Day 1-7
This very special holistic holiday starts with a 7-night stay at the recently renovated Salida del Sol Beach Hut Resort situated on the magnificent Patnem Beach, where you'll enjoy magical Goan sunsets. Sun-drenched days spent exploring the beautiful sandy coves.
Salida Del Sol is a truly chilled place where the restaurant serves healthy meals and juices all day, staffed by polite, attentive staff. (Rated excellent on Trip Advisor.) We'll be spending the first week at the Salida relaxing and soaking up the local culture, visiting local beauty spots, taking a boat trip with a special visit to the exotic spice gardens. The vibrant beach cabanas make Salida del Sol the ideal spot to kick back and just relax, whilst enjoying yoga Shalas or the many different practices on offer.
Included in your stay at Salida:
30 minute meditation every morning.

1 Standard room

5 Dahn yoga sessions at sunset.

3 hour Vegetarian cookery Class

1 Boat trip

2 Mind Mastery Sessions
Day 8-12
We shake the sand from our flipflops and head off to Khaama Kethner Holistic Wellbeing Retreat run by Dr. Panta. Here you'll enjoy a Five-day immersion surrounded by nature with yoga, rawfoods meditation and arts. The tree house cabana style huts are beautifully spacious and erected on the slopes of a valley on top of a tropical forest. Designed to be in symphony of nature, there's a relaxed atmosphere emphasised by peace and tranquility. All rooms have private bathroom and toilets.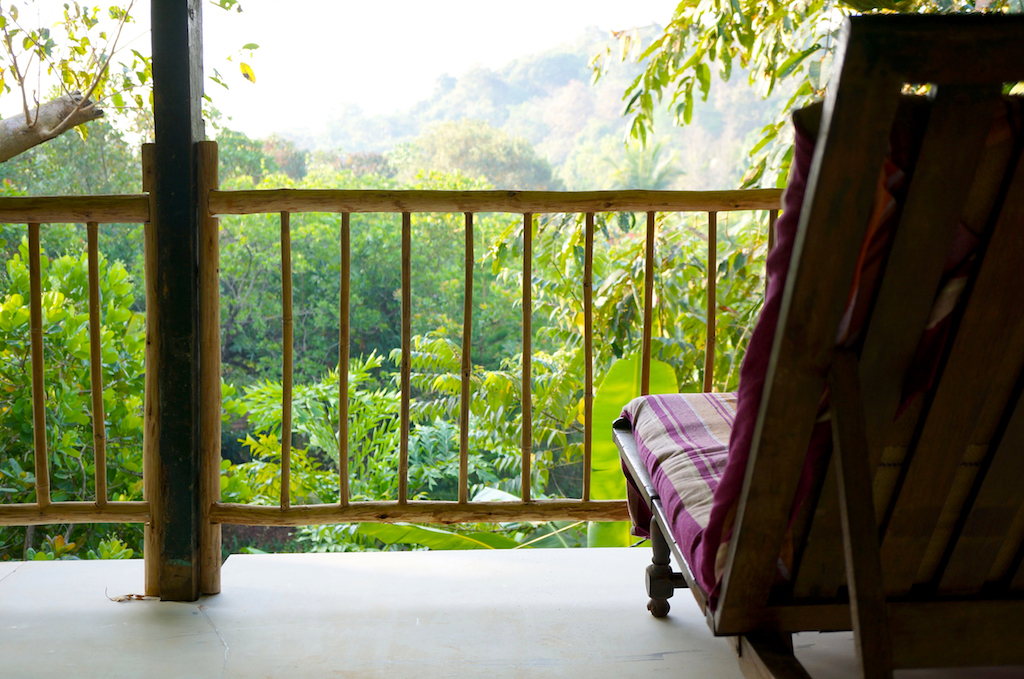 At this renowned naturopathy centre you'll immerse yourself in meditation, yoga and learn all about healthy superfoods. Sleeping in jungle tree houses provides the perfect setting for deepening your yoga and meditation practice, whilst exploring the world of raw natural foods, juices and superfoods. Evenings will be spent relaxing, chatting, singing and dancing.
Included in your stay at

Khaama Kethner:
5-Day foundation course: Yoga, meditation and plant based living.
1 Room tree house

5 x 2 hour Raw foods and juicing with tasters and handouts

5 x 30 Minute of meditation

2 x 2 hour Creative package Art, pottery, painting

4 x breakfast

5 x Evening Meal

5 yoga sessions
What to expect:
AN INTRODUCTION TO RAW LIVING FOODS,DETOX AND JUICING CLEANSE
The two-hour daily workshops are 100% vegan using locally sourced produce without wheat, refined sugars or yeast. You'll learn in a fun and informative way, a foundation for introducing more living plant based foods into your diet for health, vitality and longevity.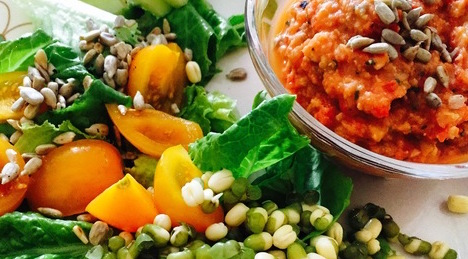 What are Raw Foods and why do we eat them?

Raw food preparation and demonstrations

Learn all about sprouting, dehydrating, spirilizing

Watch Dawn demonstrate delicious smoothies and juices using superfoods and how to incorporate healthy greens into your juices.

Raw food dishes and salads with dresssings that make your tastebuds sing.

Learn how to alkaline your body and achieve better digestion. Dawn will be sharing top nutritional tips. with tasters and handouts throughout.
Benefits
Radiant skin with a certain glow

Sleep better and deeper

Improve digestion and bloating

Lose weight and feel great

Have more energy and vitality

Enhanced immune system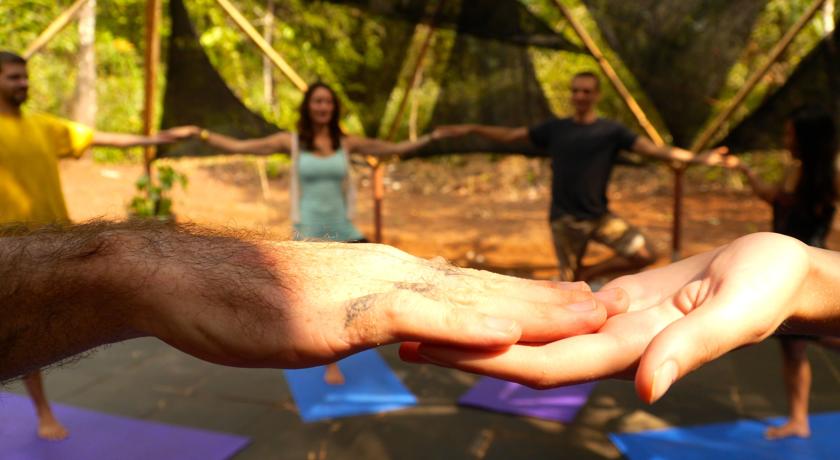 Your focus during yout time here:
To re-establish and bring harmony to your physical, mental, spiritual well-being.

A gentle detox. Raw enzymes nourish and cleanse the body of toxins that allow your metabolism to burn calories more efficiently.

Feel re-enegised and re-vitalised.
The retreat also has an arts centre. When one is absorbed in creativity it connects us to an internal deep expression that is realised and rises to the surface.
There are many additional treatments you can enjoy, including Osteopathy, Craniosacral Shamanic healing and appointments with an Ayurvedic Doctor. These are not included in your retreat cost and are charged separately.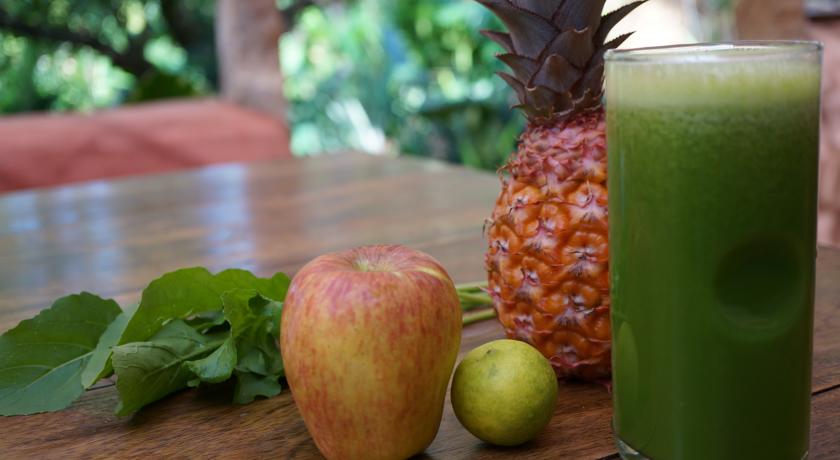 Terms and Conditions
Please be aware when you book for this course you are agreeing to my terms and conditions.
Please note: Airport transfers included for group bookings.

Prices quoted are excluding flights.
50% of the total price is payable on booking to reserve your place.
50% balance is payable no later than 2nd January 2017.
All payments are non-refundable.
Jungle Safety
One must remember while living in nature there will be wildlife nearby. Monkees, butterflies, lizards and birds. Other wildlife too. They are more afraid of humans than we are of them and mostly like to keep out of the way.
Disclaimer
It is accepted you take full legal responsibility for both health and travel insurance when you book. All activities you choose to participate in are entirely at your own risk. You should consult your physician or other health care professional before starting this or any other health program to determine if it is right for your needs. You should not rely on this information as a substitute for, nor does it replace, professional medical advice, diagnosis, or treatment. If you have any concerns or questions about your health, you should always consult with a physician or other health-care professional.
FAQs
What are my transportation/parking options for getting to and from the event?
Airport transfers are included for group bookings. If you are travelling alone, you are responsible for all airport/transport transfers in getting to and from venues.
How can I contact the organizer with any questions?
If you have any questions about this trip please don't hesitate to contact me by using the contact form on this site.
Payment
Full payment must be received by 2nd January 2017. Your place cannot be guaranteed until full payment is received.
Refunds
Payments are strictly non-refundable.
Do I have to bring my printed ticket to the event?
Please bring your booking confirmation with you
Is it ok if the name on my ticket or registration doesn't match the person who attends?
Your name must match the name on your booking.
Is there minimum age requirements to enter the event?
You must be over 18 to attend.