Event Information
Refund Policy
Contact the organiser to request a refund.
Eventbrite's fee is nonrefundable.
This workshop invites you to call on your ancestors to be more consciously and practically present in your life.
About this Event
Come Ancestors Come: How to Create A Basic Altar for Your African Ancestors workshop is a simple yet effective introduction to connect with your ancestors. It is an invitation and invocation to your ancestral spirits to be more consciously and practically present in your life. If this practice is already initiated by you, this workshop re-energises your work. This is a precious time of active stillness and oneness with the ancestral energies guiding your life. They hear your call and see your readiness to engage their powers in aligning you to your Divine Calling (Purpose). It is a powerful transformation from theory to practice, without which the light enhancing energy remains under a bushel of uncertainty, confusion and often fear. This workshop enables you to feel confident that what you know intuitively, what you have been doing is Divine and aligning. This confidence is needed to advance your spiritual practice in honouring and celebrating your ancestors.
Prior to our experience of enslavement and colonisation, venerating ancestors was natural for Africans throughout the continent. During these periods we were lead to believe that physical death meant the end of communion with our ancestors and continuing to do so was 'demonic.' Dreams and seemingly random messages from those family members who have passed into transition continue to be vigorously dismissed or considered signs from the 'devil.' How many ancestors appearing in dreams to their descendants were chastised and exorcised by being told 'you're dead,' thus being banished from consciousness. Despite this, ancestors are ever watchful, protective and waiting to 'be made active' by our will to do continue an unbroken communion with them. Colonisation in that sense has never ended as it continues to impact Africans in so many ways - especially our minds which are still yoked to disparaging ideas about our spirituality.
Connecting with ancestors is a vital and enriching experience. Its healing energies are needed now as ever. It is time to embrace this spiritual power.
This practical, interactive and relaxing workshop will:
outline the significance of honouring ancestors
outline basic principles of African spirituality in relation to ancestors
show you how to create a basic altar to your ancestors
overview the symbols used in creating your altar
provide examples of how to develop your altar after the workshop
What you will need:
Rectangle of white cloth (about the size of a small table - that could be in the corner of a room)
white candle (and a holder - tealight if you wish)
Picture/s (of your ancestor)
Clear white glass (tumbler shape, not too large)
Crystal or stones (optional)
Memento of your ancestor you'd like to add to your altar
It's time to take pride in the memory of our ancestors: our immediate familial line ancestors who were positive, those that perished during the Maafa (enslavement); those freedom fighters that fought and died so we can have our (relative) freedom and a life in which it is evidently possible to either eschew our traditions or honour them; those of the distant and remote past, whose names are lost to us. We have misunderstood and been deliberately taught to disregard the significance of their eldership but with active spiritual intelligence we can embrace what has been too long denied. A very simple way to do this is by creating an altar for your ancestors, and so doing begin a lifelong journey of spiritual awakening.
Workshop facilitator: Michelle Asantewa
Michelle was born in Guyana, South America in 1969. She migrated to the UK to reunite with her mother in 1980. Her interest in African traditional spiritual practices and cultural identity prompted her to do a PhD on the Guyanese Komfa ritual. She taught English Literature, Editing and Creative Writing at London Metropolitan University and currently facilitates writing workshops as an Independent Scholar. She set up Way Wive Wordz Publishing, Editing and Tuition Services, an education platform to accommodate a range of learning and creative aspirations. She is author of novels Elijah and Something Buried in the Yard, The Awakening and Other Poems Guyanese Komfa: The Ritual Art of Trance and Mama Lou Tales: A Folkloric biography of a Guyanese Elder. She writes a regular blog: waywivewordzspiritualcreative that highlights a range of cultural, educational, creative a spiritual experiences.
TIME: 4.00PM BST/ 12.00PM EST
​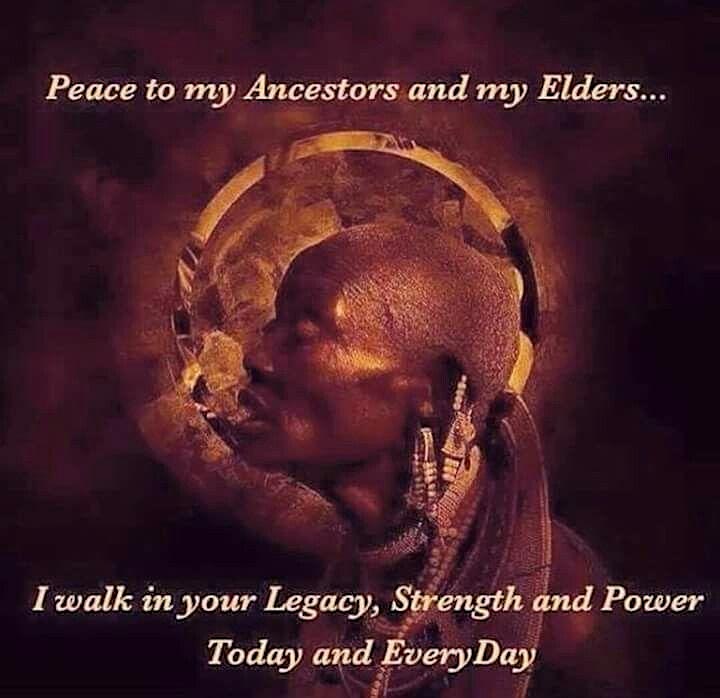 Date and Time
Location
Refund Policy
Contact the organiser to request a refund.
Eventbrite's fee is nonrefundable.