Description
Come Network With Me is a heart-centred business connecting female business community members together to create a sense of belonging without the need for conformity. A place where members feel safe and 'good enough' as themselves, where they come to get support and dismiss the loneliness of self employment and where daring to be different and diversity is not only encouraged but celebrated.
Our CNWM Lunch has become our signature event offering an exciting and friendly combination of authentic networking and genuinely useful group brainstorming.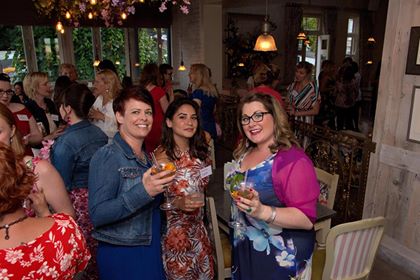 Here are a few comments from previous guests:
"I love being a part of CNWM it has quite literally changed my business over the past year due to the support, collaboration and I've got your back attitude of the members.

Sarah oozes love for her community and is quite honestly a welcoming beam of light in what can be a daunting aspect of business...the networking scene! Aka getting out and meeting new people...come to Come Network with Me you'll never feel like that again." Sam Geddes
"Networking doesn't really express what this is. You held the space so beautifully and set it up for heart mind soul sharing. It was a privilege to give and get support, enthusiasm, tips and advice from the practical to the profound for ourselves and our businesses. Fab food at Heartfelt Vintage too. Thanks Sarah and thanks Ladies."

Linda Thomas
"I am so glad I found CNWM - I can't adequately express my gratitude for your support. I met so many of my clients through your events when I started and now I have my own group as a result of your social media guidance. It is absolutely invaluable. I see so many of your members benefitting from the connection opportunities you create, but as you say "you have to be in it to win it" !!!!" Tamsin Kate Acheson
I look forward to welcoming you to Come Network With Me!
**Tickets are non refundable & non transferable
**Please contact sarah@sarahcook.co.uk if you do not wish your photograph to be used on our website, social media or for other promotional purposes.