Comedy and Curry at Dapur Malaysia
About this event
Jack O'Clubs has hit Dapur Malaysia for an amazing Comedy and Curry night! Dapur Malaysia is bringing the astounding food and Jack O'Clubs is going to wow you with the amazing comedy.
As usual, hosting the night is Mr Jack O'Clubs himself Jack Vincent and we have some amazing sets from Kyle Kraze, Matty Oxley and the wonderful Kellii! Taylor.
Make sure to read the ticket types correctly as some are for drinks and some for food!
Get 'em whilst you can!
£24.95
Enjoy a 2 course traditionally cooked Malaysian meal. Tomato coconut soup, selection of popadoms and chutneys. Mains served on a Banana Leaf ( selection of 5 dishes with Rice and Roti)
£10.95
Comedy and a drink
Also, do not forget to like us on facebook, twitter and instagram - @jackoclubscomedy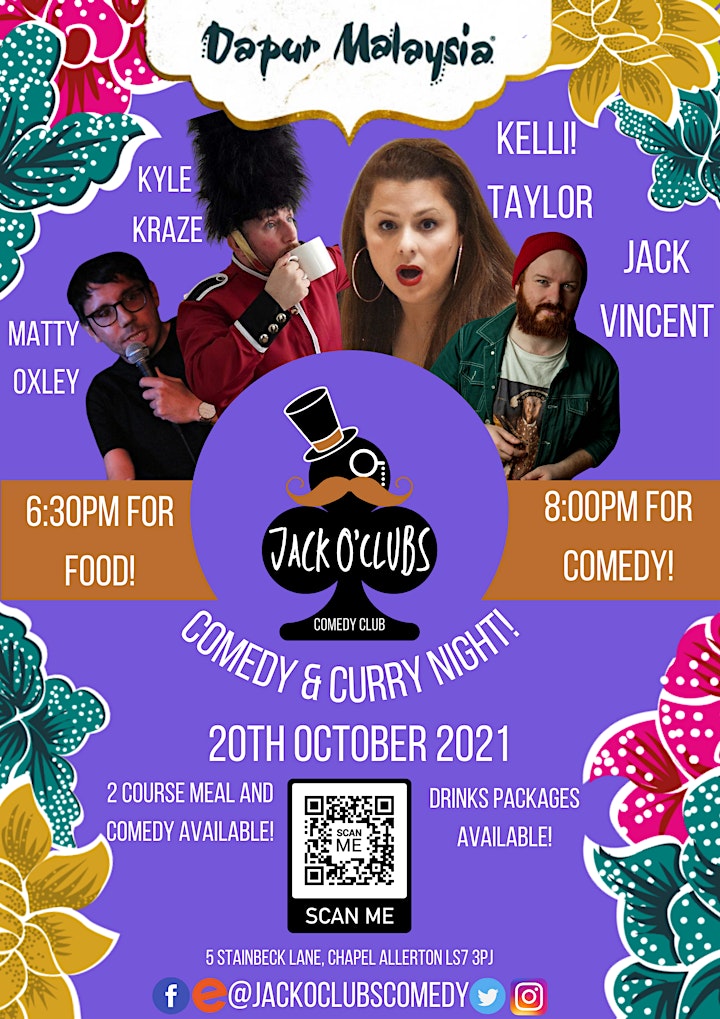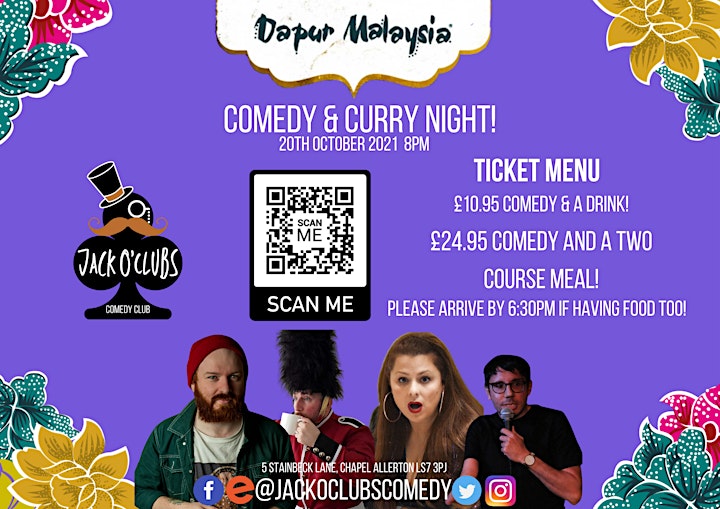 Organiser of Comedy and Curry Night at Dapur Malaysia with Kellii! Taylor!