Description
Hey Guys,
Come and experience what is becoming London's BEST Comedy Show in Shoreditch. The night will be held at Cafe1001, a venue situated in the Brick Lane area, one of the most famous and most vibrant destinations in London. Café 1001 has been organising events ranging from dance performances, film screenings, photography & art exhibitions and music festivals; making them the spotlight of attention.
Cafe1001 have a large selection of ciabattas, baguettes, bagels, pizza, soups, salads and home-made cakes available throughout the evening. The venue is walking distance from Aldgate East or Shoreditch High Street tube station. If you are driving, you will find FREE PARKING on Brick Lane after 7pm.
The show starts at 8:15pm, doors opening at 7:30pm. Cafe1001 offers a discount on drinks between 7pm-8pm. There are plenty of restaurants on Brick Lane, which is walking distance from the venue if you are feeling hungry.
Performing on the night, stand up comedians: Victor Daniel, President Obonjo, Nicole Harris, Salman Malik, Rick Kiesewetter hosted by our Comedy On Host, Brandon Palmer. Please note these comedians will be performing new material so you will not have heard it before. All the comedians have been carefully chosen to ensure a successful night filled with plenty of laugher.
---
Salman Malik: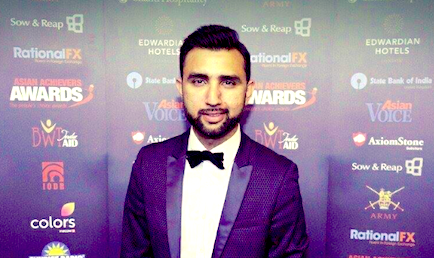 Salman is a London based Host/Presenter for events and a Stand-up Comedian. Salman can perform comedy and host events in English, Punjabi, Hindi and Urdu.
Salman's clear, articulate and unruffled presenting style has been developed and perfected over many years through his experiences on TV, radio and live events. As a TV presenter Salman has worked for some of the more prominent names in the Asian media industry such as Sahara one, Brit Asia TV, Venus TV, and Apex TV.
His experiences as a stand-up Comedian adds a touch of humour to his presenting style. Indeed, it is his quick whit and stage presence that keeps the crowd buzzing and hungry for more. Salman has a completely different approach to comedy, mixing culture with humor to create something really special. Many can relate to Salman's work. No matter what age, race or gender he will be sure to keep you entertained. As a natural performer he can engage even the toughest of crowds. It is this rare ability to connect with his audiences that makes him such a likable character. Salman's stand-up videos have been viewed over 8 million times on YouTube alone.
---
Nicole Harris: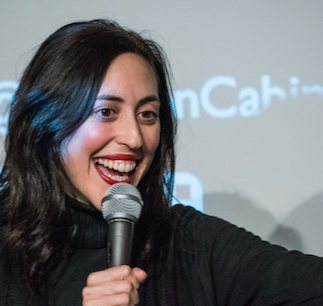 Comedian Nicole Harris has not only won the 2016 New Jewis Comedian of the Year Award but she's the first woman to win it!
Nicole, who has been gigging for just over a year told us: "I'm delighted to have won the New Jewish Comedian of the Year Award, especially as the other finalists were all so good. It was also judged by industry experts, which makes me think i might have something to offer the industry and has given me the boost I needed to go forward in my comedy career.
"I think humour and laughter are a big part of the Jewish culture, whether you're religious or not. I grew up with a lot of joking around in our house and I remember my grandad trying out his jokes on me every time he came round! He used to enjoy so much telling me jokes and seeing my reaction and I think he'd be happy watching me do stand up if he were alive today. Jackie Mason was the first Jewish stand up comedian I saw and he was great at what he did. Even though my style and jokes are very different from his, I'm sure it inspired me from a very young age, along with other great Jewish and non Jewish comedians alike!"
---
President Obonjo: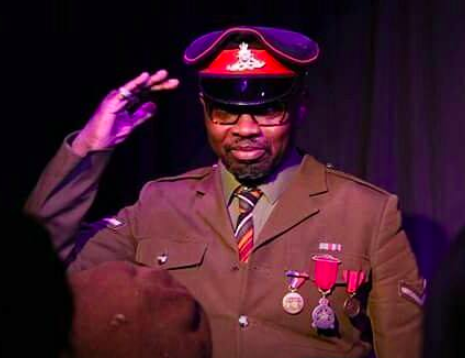 President Obonjo of Lafta Republic has been performing stand-up comedy since 2010. The President is a comedy character, whose set combines political and personal story lines (drawing on his alter ego's experiences and influences as a British Nigerian), the impact of Social media on his life, and the nonsense of modern life. He is a bit of a charmer in his Field Marshal's uniform.
President Obonjo is a hard-working, reliable, creative comedian - in demand as a high-energy, extrovert, warm and natural act and compere, the perfect act or host for all occasions, from weddings to corporate gigs.
Preseident Obonjo
 Reached the finals of NATYS - New Act of the Year 2016
 Winner Last minute comedian of the Year 2016
 Semi Finalist English Comedian of the Yesr 2016
Finalist Great Yorkshire Comedian of the Year 2016
Edinburgh 2015 received a five star review from Fringe Guru
Luton Comedian of the Year 2013 
Beat the Gong at the Comedy Store October 2013
 Beat the Frog in Manchester 2013
 Bath Comedy Gladiators 2013 
Hastings Comedian of the Month 2013
Quotes
"President Obonjo the Idi Amin of St Albans is a strong comic premise. President Obonjo is a great comic construct with lots of seized opportunities for playing the cliches" - Steve Bennett, Chortle
---
Rick Kiesewetter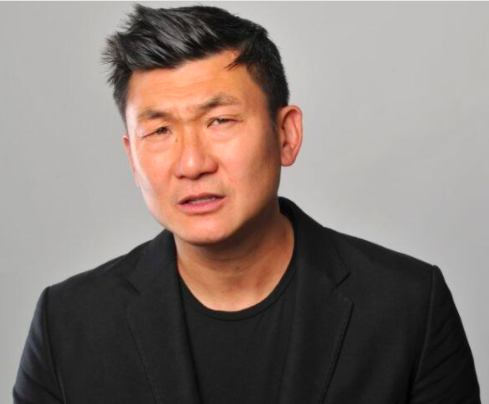 Rick is an Asian-American comic. Adopted in Japan and then raised in a small town in New Jersey. Served in US Army Intelligence in Germany and has been living in the UK since 1993.

Rick is also a British citizen and has been performing stand-up since 2003.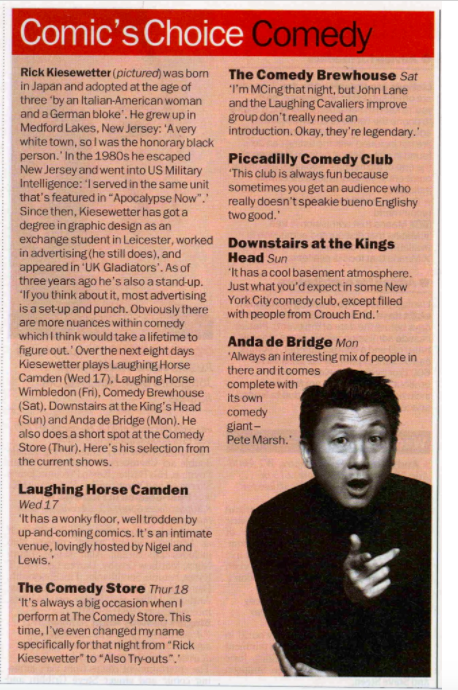 ---
Headliner act:
Victor Daniel: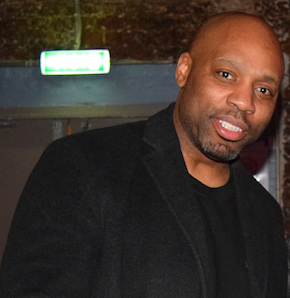 Victor started his stand-up career in 1999 and hasn't looked back since, becoming a regular in the circuit's top venues such as The Comedy Store, Jongleurs, Comedy Café, Up The Creek and the Hackney Empire.
His comedy has seen him perform in New York and reach the finals of some of the UK's best-known comedy competitions. He has also featured as a writer on the BBC's Gina Yashere Show and the Angie Le Mars sketch show 'Big Sister'.
He is the creator, writer and director of the highly successful Hackney Empire The United Colours of Comedy, which is now being developed by the BBC New Comedy Unit.
He is also a regular at the live 'BBC Comedy Presents' shows in the Soho Revue Bar.
---
So guys, geturcomedyon and get ready for an evening of laughter. If you have any queries contact Kishan on 07715570677 or E-mail: Comedy.on@hotmail.com. For updates on the night follow us on Instagram/Facebook @geturcomedyon.
Hope to see you all there!
Please bring ID as this is an over 18's show only.