Add some funny to express, de-stress, engage folks, make powerful points through comedy, or simply exercise your funny muscles!
About this event
11am-12pm Comedy Workshop for Womxn with Ishi Khan This is a fun online workshop where you can learn tips on how to make your ideas or work humorous. We will explore what makes your work funny and how to develop a seemingly simple idea into a humorous piece of writing. Participants are encouraged to bring along the ideas or creations that they would like to add the funny to. These creations can include poetry, prose, sketches, plays, a speech, blog, presentation or even a blank sheet of paper with no idea! Beginners are very welcome. Comedy is great to express yourself, de-stress, boost confidence, engage folks, spread joy and exercise your funny muscles!
Who for: Primarily for women / womxn in Derby/shire but this is virtual so you can join us from wherever you are! For groups / households / support bubbles who can watch together you can book one ticket to join the virtual event together. All self-identifying women, and non-binary folx who feel affinity or siblinghood in spaces that centre the experiences of women, are welcome.
How it works: Once you make your booking you will be able to log in to eventbrite to access the Online Event Details with the info and weblinks to join this online event on the day; you will also get an email reminder with a link to the event info.
Access: When booking there is a question about access - please inform us in advance of any access requirements to enable you to take part, ideally by 15th February so we can get everything ready for you, but if after this date we will try our best to make arrangements. Auto 'Live transcript' can be displayed on request.
Financial hardship? Need free tickets? If you can't donate the minimum £1 for a Donate what you can ticket and want to take part we want to help - free tickets are available via the Register button - we are also issuing free tickets via various local women's charities as always to reduce barriers to participation. If you are in a position to make a donation this will help us cover the costs of this volunteer-organised non-profit festival, thank you. Love and solidarity x
About The Facilitator: Ishi Khan is a performing artist/writer/maker/comedian based in Leicestershire. Inspired by emotive responses to current affairs, her work is modern-contemporary juxtaposed with traditional storytelling. She uses humour to connect & engage diverse communities, encourage dialogue and expression. She draws on themes of identity, belonging, equality, freedom, unity. Ishi is a sentient being born to tickle, play and sing to the moon. Skipping along on a comedic yellow brick road, dancing through rain, snow, sun and wind, rainbow lover, unicorn rider. One day she hopes to do a cartwheel and ride a bike, not at the same time. She speaks English, Punjabi and fluent Cat.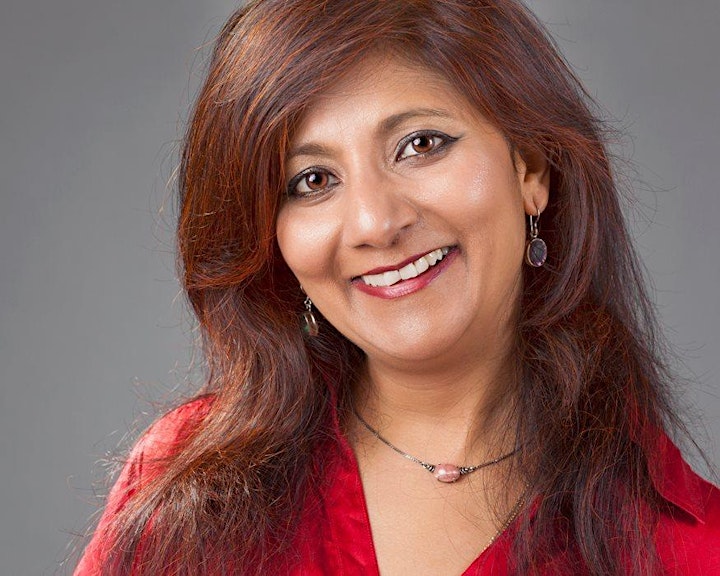 Organiser of Comedy Workshop with Ishi Khan
International Women's Day (IWD) Derby is a voluntary group running inspiring events by and for the community to advance the equality and quality of women's lives.
The IWD Festival is the flagship annual event, with other fundraisers, community workshops and collaborations during the year to create a brighter, safer, fairier future for women and girls