How elements of comfort and convenience were introduced into Victorian and Edwardian country houses.
About this event
This illustrated lecture will look at ways in which elements of comfort and convenience were introduced into Victorian and Edwardian country houses. It will consider the reasons why some landowners were keen innovators and others not, as well as the effects that new methods of water supply, sanitation, lighting and heating had on the way in which space was used in these houses and on their households. Examples will be drawn from a wide range of houses including those surveyed as part of The National Trust's Country House Technology Survey.
Marilyn Palmer read History at Oxford University and spent time in teacher training at Loughborough University before joining Leicester University firstly as a historian, then as an archaeologist, becoming Britain's first Professor of Industrial Archaeology and Head of the School of Archaeology and Ancient History in 2000. Her aim has been to ensure the acceptance of industrial archaeology as an academic discipline and to define a methodological framework for the study of industrial structures and landscapes within an archaeological context.
She was a Commissioner with the RCHME from 1993 until its amalgamation with English Heritage in 1999 and has served on many national committees concerned with archaeology and industrial archaeology. She is a member of the Specialist Advisory Network of the National Trust, chair of the East Midlands Regional Group of the Council for British Archaeology, President of the Association for Industrial Archaeology, and the National Subject Advisor for Archaeology for the University of the Third Age.. She was awarded the MBE for services to industrial archaeology and industrial heritage in 2015. Since her retirement from the University of Leicester, she has continued to both write and lecture, publishing a book, Technology in the Country House (Historic England and the National Trust, now Liverpool University Press, 2016), with former student Dr Ian West.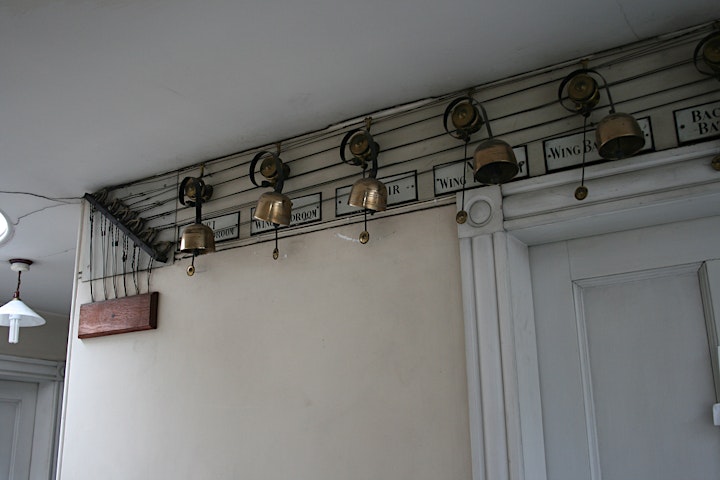 HOUSE RULES: We aim for our events to be safe and harassment-free and the Society has a zero-tolerance policy on harassment and bullying.​
The Society expects all attendees to act with respect to one-another during this event and anyone making comments which we believe to be inappropriate (e.g. offensive, misleading, spam) or abusive will be removed from the event immediately.
To report any abuse you think we missed, please contact the Director of the Society, ​Dr Simon Gilmour (director@socantscot.org)​
Organiser of Comfort and Convenience in the Country House
Welcome to a Society that has been around for 240 years, actively supporting the study and enjoyment of Scotland's past.
We're a charitable membership organisation that promotes the understanding and enjoyment of Scotland's past. It does this by supporting and facilitating research, advocating the protection of cultural heritage, and ensuring that our knowledge of the past is shared as widely as possible.