Description

The beginning of a movement for change, more compassion and understanding for everyone affected by autism.
'Coming Home to Autism' is only the beginning of your story and how you live it matters.
We understand positivity and hope is not easy, but knowledge, attitude and motivation is everything.
This 'special event' is an opportunity to bring parents, guardians and carers, of Primary School age and newly diagnosed children with Autism Spectrum Condition (ASC), together to:
find their voice and share their stories
feel acknowledged, understood and accepted
be inspired
become empowered
be part of something bigger
Please join us to share, learn and be inspired by our guest speakers and healthcare professionals.
---
GUEST SPEAKERS
Tara Leniston

Actress, Vlogger & Co-Author of 'Coming Home to Autism'. Following her eldest son's diagnosis of ASC Tara threw herself in to research on autism and helping her son. Her mission is to help support and inspire parents of children with additional needs.
Ros Blackburn

Logically Illogical. An inspirational, honest, funny and heart-warming speaker who talks publicly, and to individuals, about living with autism. Now in her 40s, Ros was diagnosed as being severely autistic at just over a year old. She offers invaluable insight into her world of autism.
---
HEALTHCARE PROFESSIONALS
Frances Johnstone, Speech & Language Therapist and Director of Therapy Links UK, BSc MRCSLT MASLTIP
Frances trained as a Speech and Language Therapist in 2001 and since then has worked extensively with children and young people aged 0-25 with autism spectrum conditions, specialising in supporting children with additional complex medical and developmental needs and their families. Her varied roles have involved working in a range of settings including peoples homes, schools, colleges and as a part of an Autism Outreach Service. With a truly collaborative approach to all aspects of her work, Frances is a firm believer that with the right attitude, anything is possible.
Last year Frances left the NHS to found the not-for-profit social enterprise Therapy Links UK, which strives to support the rights of those with communication difficulties to access effective speech and language therapy, irrespective of their ability to pay.
Sophie Thwaites, Occupational Therapist BSc MSc
An Occupational Therapist specialising in creating a more fluid connection between the brain and body, through in-depth analysis of a child's early developmental stages. Sophie's passion is to help minimise the challenges children experience in every day life, allowing them to reach their full potential.
Deborah Topp, Counsellor & Psychotherapist MBACP (Acc), MA, Dip Psych
An extensively qualified Counsellor and Psychotherapist who has been providing individual counselling for children, young people and adults, family counselling and parenting consultation for over 30 years. Deborah has worked with children with additional needs and their families in many different settings and has always been passionate about the need to engage and support parents. Most recently, she co-created the 'exploring why' series whilst working for Community CAHMS in Brighton. She now continues to work in private practice and schools.
---
ORGANISERS & SUPPORTERS
This special event is part of broader not-for-profit initiative 'Coming Home to Autism' (founded by Tara Leniston & Andrew Fowler in 2018). Find out more at: https://cominghometoautism.com/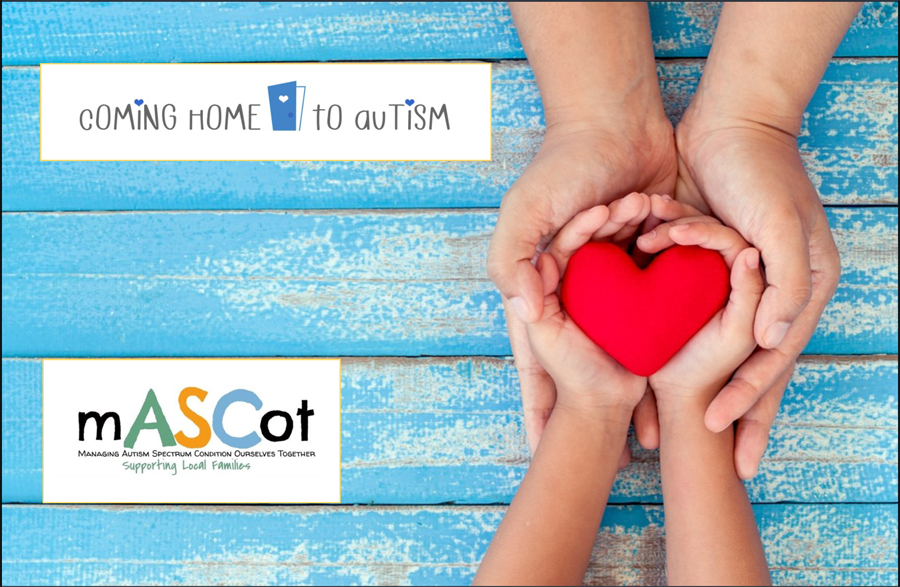 It was inspired by all individuals affected by Autistic Spectrum Condition (ASC) and has been made possible by our community partner organisation mAScot and a small group of passionate individuals.
All ticket proceeds are gifted to mASCot so that they may continue their valuable work providing their parent led peer to peer support network for families who have a child/children or young person with an ASC. Find out more about their work at http://www.asc-mascot.com
---