Description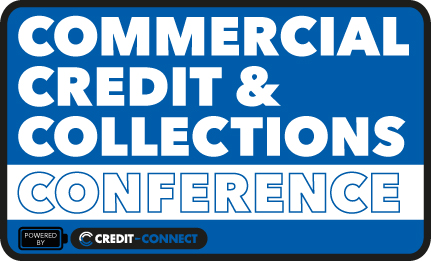 CVR Global and Aon's credit management & insolvency conference.

CVR Global and Aon's Commercial Credit & Collections Conference focuses on the latest updates in credit management & insolvency.
The inaugural Commercial Credit & Collection conference examined the latest developments in credit management and insolvency and a had specific fraud and technology focus.
The next edition of the conference will provide Credit Manager and FDs with access to credit management and insolvency-related advice. The Commercial Credit & Collections conferences are a platform to learn more about new industry services, products, latest technology and best practice.
Attendees (Free to qualifying attendees)
Credit Managers
Credit Controllers
Finance Managers
Finance Directors (FDs)
Chief Finance Officers (CFOs
Agenda:
9.45am Event registration
10.30am Event opening speech and introduction - Chair: Ian Leslie (Aon) and Co-Chair: Brendan Clarkson (CVR Global)
10.40am Credit management and insolvency post Economic update - Speaker TBC
11.05am Another new world and all systems go (an Insolvency Practitioners view of the future but don't forget the past!)- Adrian Hyde & Ian Defty

(

CVR Global)
11.30am Break
11.50am Guide to Technology in Credit Management: What is RPA, AI and Machine Learning do they really have a role to play in credit management - what is right technology for my business? - Speaker TBC
12.15 Lunch
13.00 Panel session on Alternative lending: Technology enhancing Finance & Funding Options: Lending and credit options what are the options? Asset finance, Invoice finance, how can technology enhance decision or accelerating business growth using new initiatives such as Open Banking - Panel speakers TBC
13.45 Export and it's risk post Brexit, Following the UK's departure of the European Union, export sales and its related credit risks are changing. Susan Ross MBE, Aon
14.15 Event Finish
14.25 Networking at venue TBC
Who attends:
Qualifying credit professionals this includes:
Chief Financial Officers (CFOs)

Finance Directors (FDs)

Credit Managers

Credit Controllers
*The event is FREE to attend for qualifying credit professionals.
The latest updates and further information can be viewed on the event website: https://www.credit-connect.co.uk/conference/
*Limited places are available to non-qualifying guests and sponsors. Attendees registered and deemed not to fit the qualifying criteria may have tickets canceled due to the limited room space for this event.
**Qualifying credit professionals will be given preferred attendance due to limitation on room numbers. There are a limited amount of paid-suppliers passes available on request. Please call 01622 437014 to book or email: events@credit-connect.co.uk to book and guarantee attendance.