Commercialisation as a Route to Clinical Impact: Workshops 1 & 2
Description
The Manchester Molecular Pathology Innovation Centre (MMPathIC) - in collaboration with the Diagnostics and Technology Accelerator (DiTA) and NIHR Manchester Biomedical Research Centre (BRC) – is pleased to offer two half-day workshops that will allow participants to develop their awareness and understanding of commercialisation as a route to clinical impact.
WORKSHOP INFORMATION

Understanding the regulatory route to market is key for successful commercialisation. These workshops are designed to give participants an overview of diagnostic test development, from the feasibility and patenting stages (Workshop 1), to the regulatory considerations one needs to be aware of if aiming for eventual uptake in the clinic (Workshop 2).
WORKSHOP CONTENT

Workshop 1 (13th September 2019)
Navigating the Pathway from Idea to Implementation

An introduction to intellectual property and protection strategies
Generating economic evidence and defining the value proposition
Building a business case to support adoption into the clinic
The relationship between academia, clinicians, the NHS and industry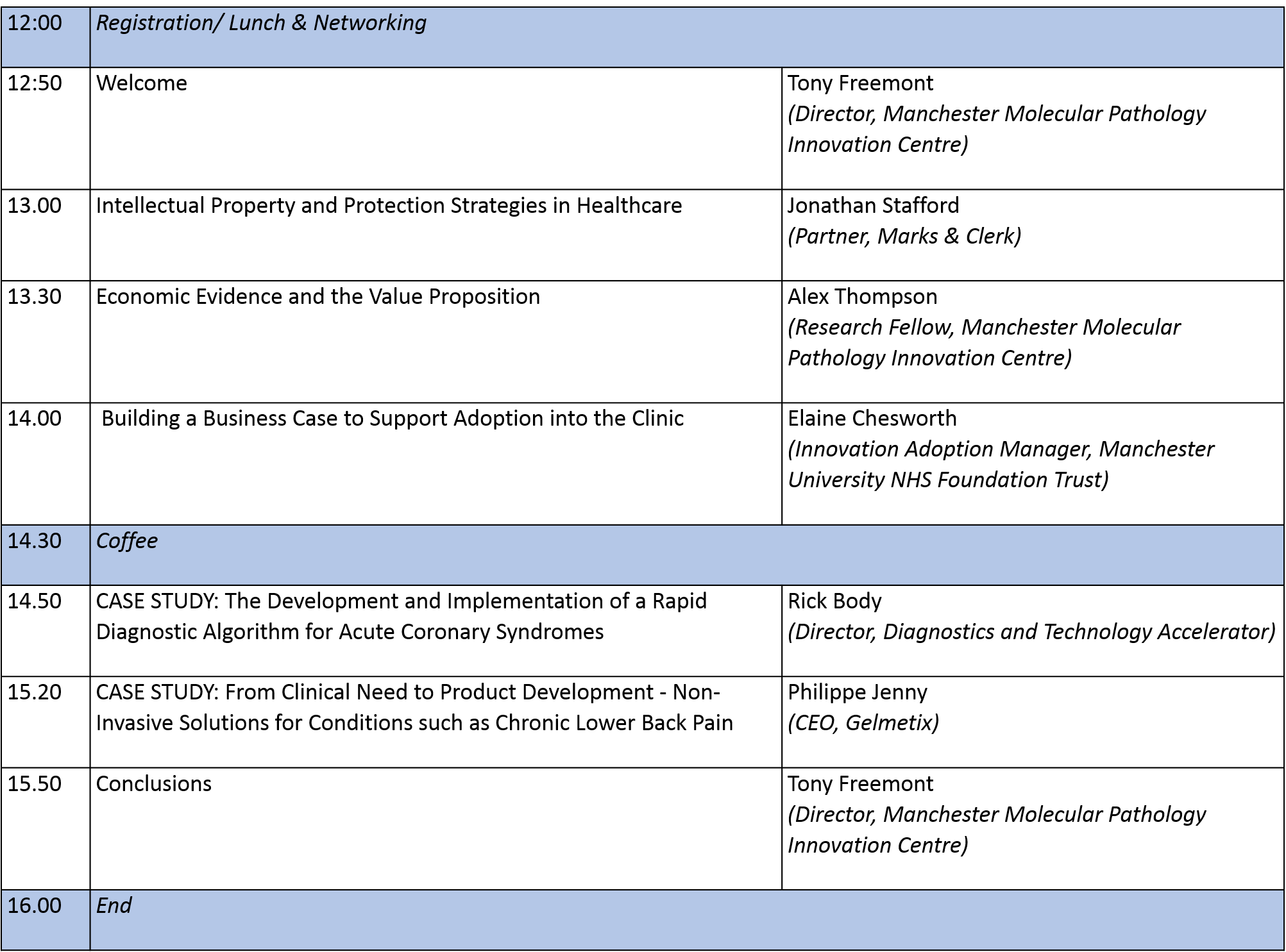 Workshop 2 (23rd September 2019)
Regulatory Requirements for IVDs and Medical Devices

An introduction to the regulatory requirements for EU medical devices and IVDs
Preparing for the new In Vitro Diagnostic Regulation (IVDR)

Data Integrity and Good Quality Systems Practices
Ask the expert panel discussion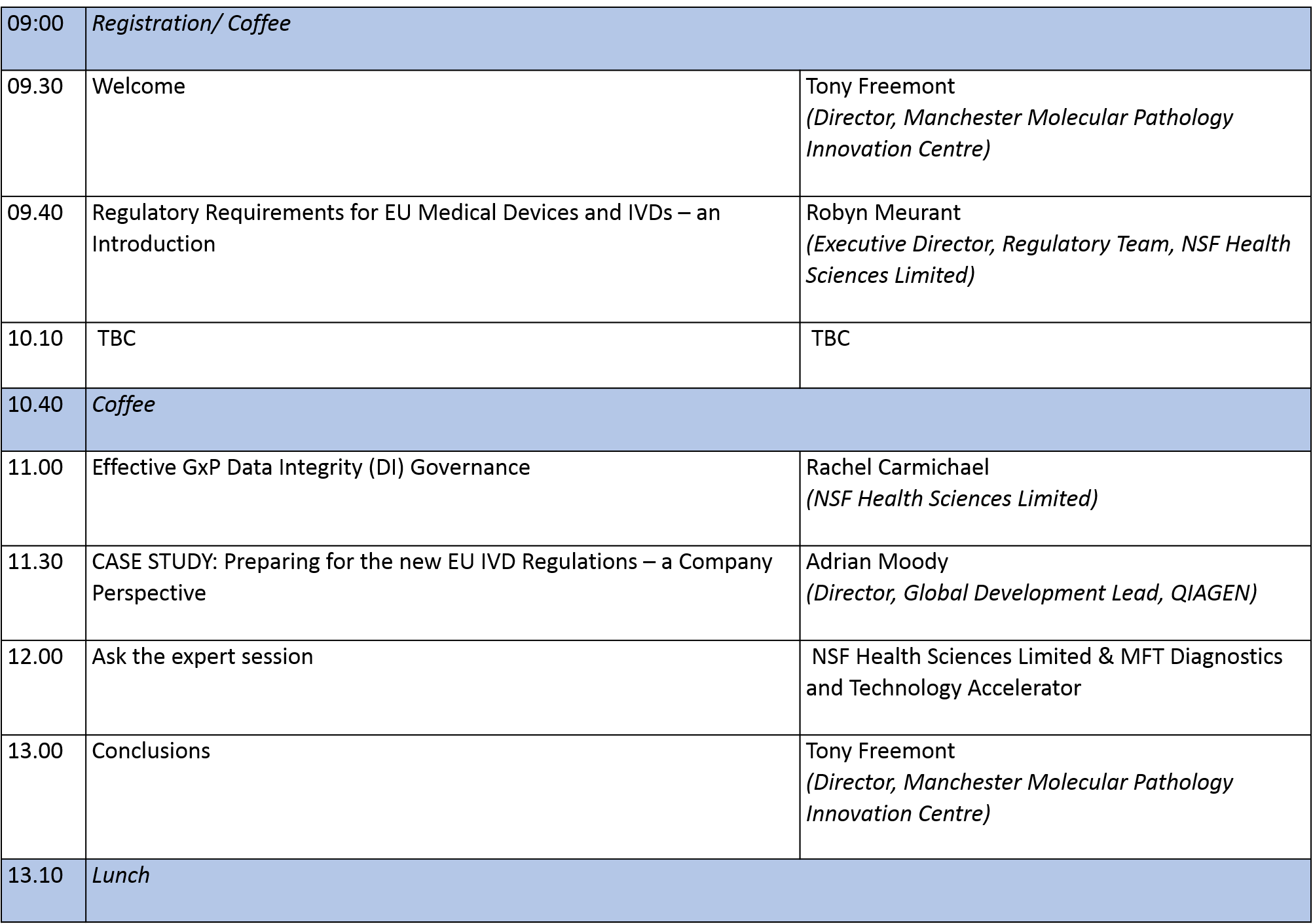 PREQUISITES/ AUDIENCE

There are no prerequisites for attendance. These workshops have been designed to be accessible to anyone who has an interest in gaining a basic overview of the pathway from idea/need, to the implementation of diagnostics into the clinic.
Please note that we may need to be selective in accepting registrants in the eventuality that these workshops become oversubscribed. Therefore, we invite representation from industry, clinical specialities (including pathology and lab medicine), academics and researchers (biomedical and the engineering and physical sciences), business development professionals and other stakeholders with an interest in diagnostic development.