COMMISSAR (Soviet Union, 1967)

Saturday, January 21, 2017 at 6:00 PM (GMT)
Event Details
The Rotherhithe Russian Cinema Club presents
COMMISSAR
Aleksandr ASKOLDOV (1967)
A work of considerable artistic merit, Aleksandr Askoldov's Commissar (Komissar) is nonetheless most famous on other than artistic grounds. Based on the story "In the Town of Berdichev" by Ukrainian Jewish author Vasili Grossman, it is writer-director Askoldov's only film. Made in 1967, it was suppressed by the Soviet government for twenty years, appearing at home and in worldwide distribution, after finally being completed, only when glasnost had liberalized the nation and national prerogatives—and even then only because Askoldov indefatigably pursued its release. (It took a Silver Bear and the prize of international film critics at Berlin in 1988, and Askoldov also won at Flanders.) The film, in part about an impoverished Jewish family in 1922 during the Russian Civil War, takes aim at anti-Semitism. The Soviet Union had sided with Arabs in the 1967 Arab-Israeli War. This is the preemptive "Six-Day War" that Israel fought against Egypt, which was joined by Iraq, Jordan and Syria. It was an especially active time for anti-Jewish sentiment in the U.S.S.R.—a sentiment that ran, and runs, deep among Russians as a result of Russia's historically dominant Orthodox Christianity. The film was thus deemed unfit for the commemorative event for which it had been green-lighted: the fifty-year anniversary of the 1917 Bolshevik Revolution.
Cultural collision is at the heart of Commissar. Klavdia Vavilova is a Red Army cavalry commissar who is stationed in a small town. When a military dalliance results in her pregnancy and abandonment, she is placed—that is, strategically hidden away—in the cottage of Yefim Mahazannik (Rolan Bykov, best actor Nika), a Jewish tailor and mender of pots and pans, his wife Mariya (Raisa Nedashkovskaya, best supporting actress Nika) and their six children. The Mahazanniks's bedroom has been officially appropriated for Klavdia's use. However, it is the close-quartered interactions between the formidable Klavdia and this warm, somewhat stereotypical Jewish family that weighs in on her, helping to move her to higher human ground.
-Excerpt from review by Dennis Grunes
See full review here:
https://grunes.wordpress.com/2010/04/04/commissar-aleksandr-askoldov-1967-1988/
.
STARTS AT 6.00 PM, Saturday 21st January.  This film is 110 mins long.
Upon leaving the cinema please make a donation to cover some of our costs and support your club.

Please DO NOT book a seat if you are not sure of your availability! Each booking reduces the number of seats available to others. If you cannot attend, please cancel your reservation as soon as possible by going to "MY TICKETS" on the confirmation email from Eventbrite: this will release your seat to someone else...
If the film is SOLD OUT, there will be an automated waiting list, which will contact you if a seat becomes available.

Please support your club with a donation! Thank you!

When & Where

Sands Films Cinema
82 Saint Marychurch Street
SE16 4HZ London
United Kingdom


Saturday, January 21, 2017 at 6:00 PM (GMT)
Add to my calendar
Organizer
Sands Films is a busy film studio and production facility set up in an 18C warehouse
in Rotherhithe since 1975.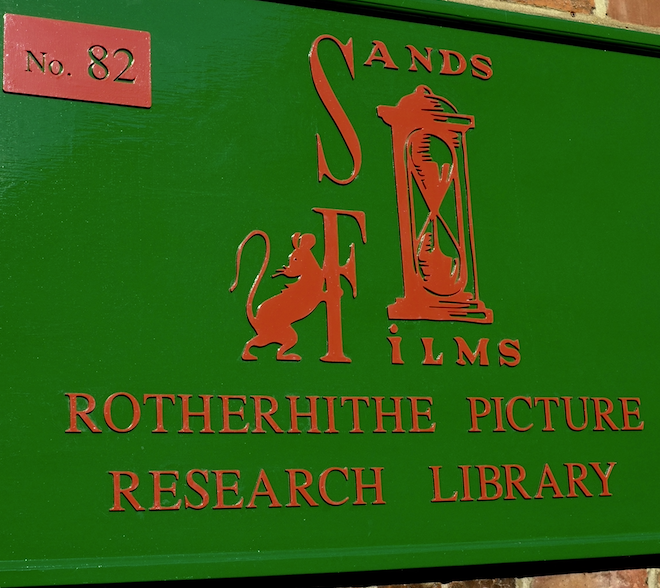 In 2005 Sands Films started a Cinema Club in its screening room.
The popularity of these weekly sceenings has triggered more screenings and events open to the public.
All bookable events or screenings are listed here:
CINEMA CLUB
ANGLO-RUSSIAN CULTURE CLUB
LIVE STAGE STAGE PRODUCTIONS
CONCERTS
Most screenings are free but donations are welcome: the loo paper, the business rates and the power all still have to be paid!
Live events have a charge to pay performers.
To join the weekly mailing list:  http://eepurl.com/h8aTE
Private and corporate events can also be booked.