Description
If the title of this talk seems paradoxical, it's because China is paradoxical – and therefore perfectly coherent, in its own terms. I believe that we in the more open and pluralist societies of the "West" need to think in those terms if we want to manage our relationship with this rising civilisation well.
What does that mean? It means understanding China from the inside out, as well as the outside in.
I'll draw on a lifetime of experience in the three main political units of China (Hong Kong, Taiwan and the P.R.C.), including more than 16 years in Beijing, to illustrate my point through personal and professional experience – the education system, political news column writing, feminism, and much more. I'll also look closely at the challenges of "committing journalism" in China and what they say about the place, and about "us".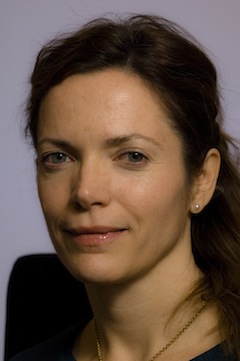 Speaker Biography: Didi Kirsten Tatlow is a Hong Kong-born journalist who has worked at the South China Morning Post, Die Welt, Deutsche Welle, and the International Herald Tribune/New York Times in Asia and Europe. She graduated from the School of Oriental and African Studies in 1993 with a B.A. in Chinese and Politics before hot-footing it back to Hong Kong to report on its handover to China in 1997 for The Associated Press.
In Beijing since 2003 for the SCMP and later the IHT/NYT, she wrote two news columns – Letter from China and The Female Factor – as well as hundreds of news and feature stories focusing on the politics and culture, feminism and art, education and psychology of a rising nation, while seeing her own children through Chinese school.
In the summer of 2017 she relocated to Berlin with her family, where she has been a fellow at the Mercator Institute for China Studies (MERICS).