Description
CURRENTLY SOLD OUT
Please join the waiting list (click on the Register button) as we look at options to accommodate more people.
https://commonplace.persona.co/
Art can bring about a raft of social and economic benefits, but also unintended by-products that can cause tension, and sometimes cultural erosion and fragmentation in a community. At this symposium, we invite artists, curators, community groups and those engaged in town planning, regeneration, and cultural planning and funding, to come together to discuss the sometimes difficult position of arts projects, from the large publicly funded to the locally initiated artist-led, in influencing change in their communities. Delegates will interrogate how these changes might impact on the local population and the artists themselves, in the context of gentrification/regeneration, cultural tourism and local identities, and what an ethically sustainable position might be to support the majority of the stakeholders in a community.
Speakers from Cornwall, London, Scotland and Wales will share their experience of working with art and social change, and lead the discussions throughout the day. In conversation with these speakers we will consider a series of questions that navigate the complex consequences of the work we do.
This symposium originated through artist Sovay Berriman's questioning of art's relationship with social change and the cultural gentrification which is happening across Cornwall and the rest of the UK. What role does art activity and the strategies of arts organisations play in these changes? And where do our responsibilities as a sector lie? She proposed the concept to Cultivator, with whom she has co-produced the symposium.

We have chosen Redruth as the location for this event - a historic mining town, centre of creativity and innovation, and once one of the wealthiest towns in the world, but now one of the most deprived in Europe.

Our main conference venue will be the historic Murdoch House, in the centre of Redruth, and former home to inventor William Murdoch. In recent years, Redruth has seen a number of artist-led projects and spaces flourish, we will be holding break-out discussion groups in two of these spaces; Back Lane West and CMR. Later in the day Auction House will also open its doors and join Back Lane West and CMR in hosting an exhibition of work from a selection of artists who have been supported by Cultivator.
Speakers & Discussion Session Leaders include:
Sovay Berriman - Convener and Producer
Sovay Berriman, born Penzance 1972, makes work that explores the correlation between landscapes, personal narratives and the perceived edges of our potential. Working across sculpture, drawing, text and event, Sovay explores how moments of experience become form, and in turn how these forms can encourage action. She has a dedicated belief in the power of fantasy and its ability to provide a test space for our own boundaries.
In 2015 Sovay set out to train as a plumber, she is now fully qualified with her own business, PlumbMaid, and is a Gas Safe engineer. Sovay has initiated and co-ordinated a number of artist-led events, shows and residencies across the South West, also working with organisations such as Spike Island, Cornwall College, VASW, Alias and Plymouth Art Centre. Prior to working within the arts Sovay was co-founder of, and housing worker at, Truro Young Women's Centre, and campaigned for better understanding of rural homelessness, and awareness raising of Cornish Culture.

Projects include: Molluscs Hunt Wizards (ongoing), an odyssey taking Sovay from the damp cliffs of her Cornish home to the driest deserts of Mongolia and central Australia in 2014, in her search for markers and boundaries of experience. Entertainment Suite (2010-2015) an evolving sculptural drawing - The Harris Museum & Art Gallery, Preston; Works|Projects, Bristol; Exeter Phoenix; Cartel, London; Crate, Margate. Symbol Archive (2007-ongoing), a research project considering learning through collaboration and the proximity of ideas, accumulated knowledge through layering of self-contained events.

www.sovayberriman.co.uk
@plumbmaid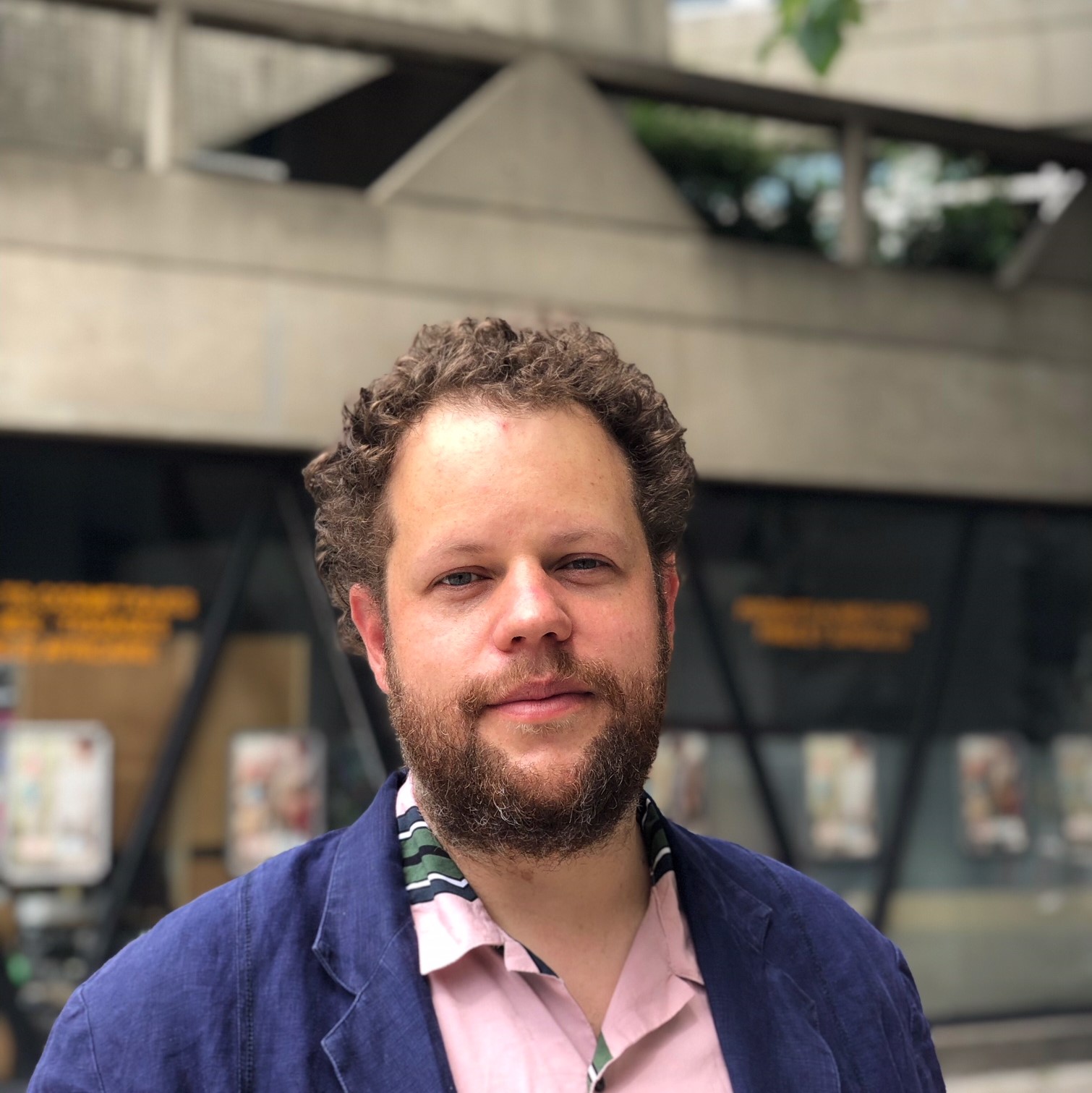 Owen Griffiths is an artist, workshop leader and facilitator. His practice is centred around participatory processes which empower and explore collaborative working methodologies that challenge power and the normativity of engagement and regeneration practices. His work is connected to ways of re-thinking being and coming together in order to create new forms of resistance; exploring climate and social justice, food systems and pedagogy.

In 2014 he was a British Council Fellow USA working with artists and community growing networks in California. In 2016 Griffiths was awarded Creative Wales Ambassador role by Arts Council of Wales researching land use, community and participation through placemaking, food systems and regeneration. He has developed projects with 1418 Now, National Museum Wales, Cultural Olympiad, Social Services, Natural Resources Wales, Schools, Housing Associations, HM Prison Services, as well as galleries, cultural organisations and local authorities. Between 2017 -19 he was a co-director of Gentle/Radical a community arts and social justice project in Cardiff. He is a graduate of the School of Walls and Space at the Royal Academy of Fine Arts, Copenhagen and an affiliate of the Social Sculpture Research Unit at Oxford Brookes University. Griffiths is 2017-19 artist in residence at St Fagans National Museum of Wales. He leads two long-term community projects; GRAFT a soil-based syllabus - an alternative community garden at the National Waterfront Museum and The Trebanog Project a community cultural regeneration project working with Artes Mundi.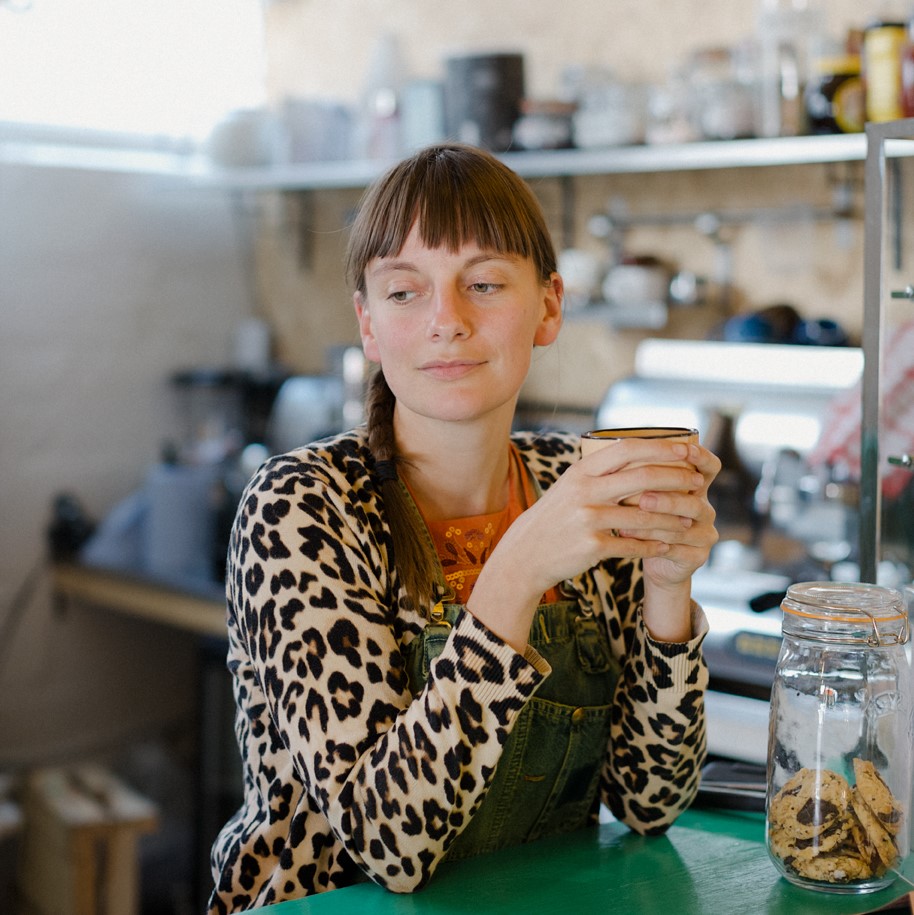 Rose Hatcher is the founder and director of the Fish Factory Art Space in Penryn, Cornwall. Inhabiting a large warehouse, this artist led project space incorporates artist studios, a gallery, vegan cafe and community space. Working in a variety of roles Rose has also facilitated a large number of satellite projects and worked with other curators to produce a wide range of projects including international residencies and multi-site festivals. The focus of the Fish Factory has been making workspace and opportunities accessible and interesting to diverse groups and promoting positive social action and experimental practice.
In her visual arts practice Rose Hatcher explores the idea of the materiality of the image as object in contrast with the ephemeral, yet ever present digital condition. Her technique involves the manipulation of paper and the re-photographing of images. It throws into question the use of digital techniques and the loss of tactility in modern culture.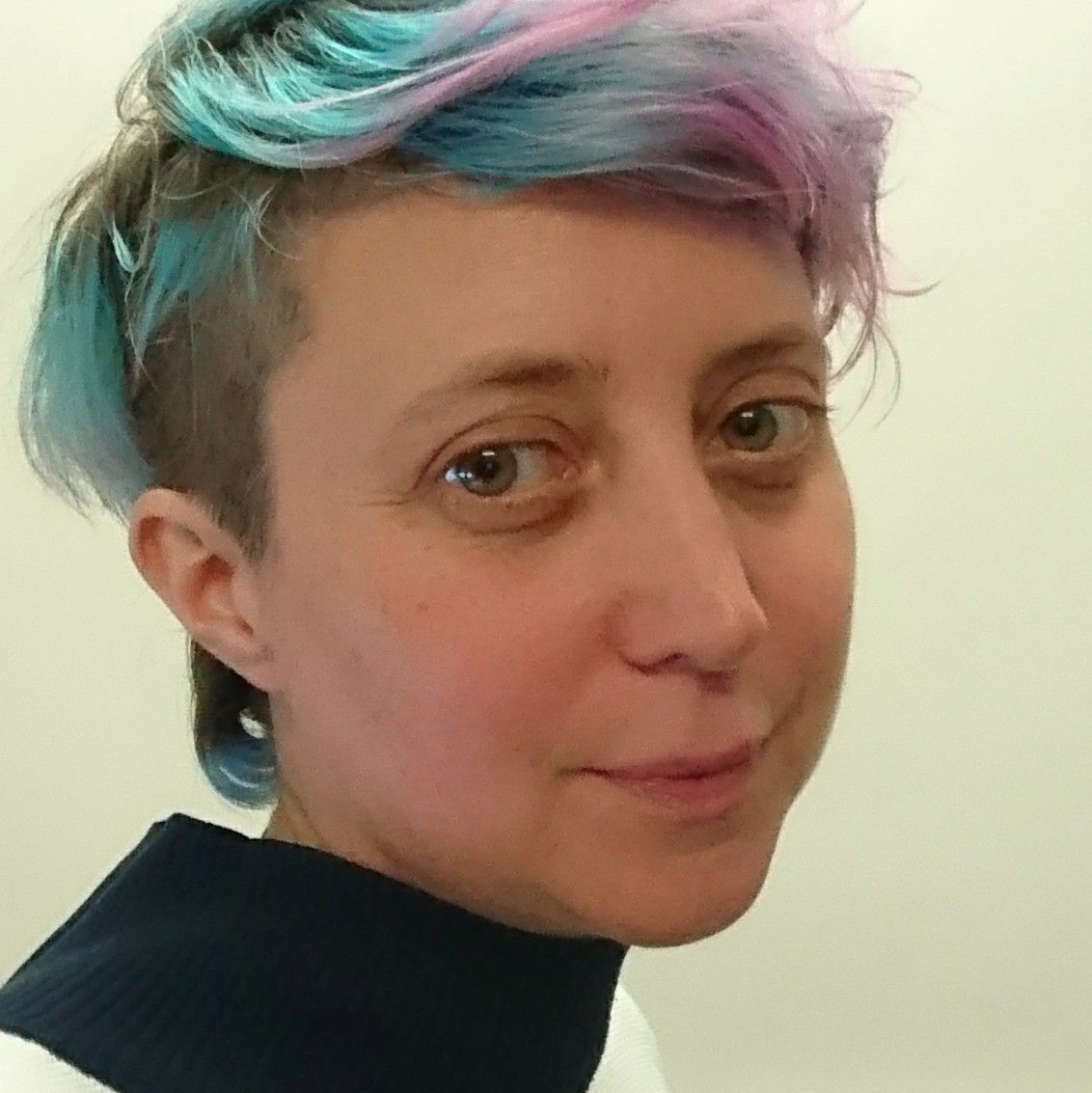 Sophie works full-time as a lecturer at Birkbeck, University of London in the Film, Media and Cultural Studies Department on the MA in Arts Management where she teaches arts policy and cultural theory. Her practice-based research explores histories and experiences of cultural democracy, socially engaged art and community arts (e.g. Meanwhile in an Abandoned Warehouse podcast series with Owen Kelly and 1984 Dinners), the language and labour of commissioned art (e.g. Performative Interviews, Social Art Maps and Cards on the Table card game) and physical and emotional relationships to work (Manual Labours with Jenny Richards).
Sophie also writes about and facilitates workshops to support the development of practice-related PhDs (see Corkscrew) and the ethics of employability in the cultural sector (e.g. Critical Work Placements).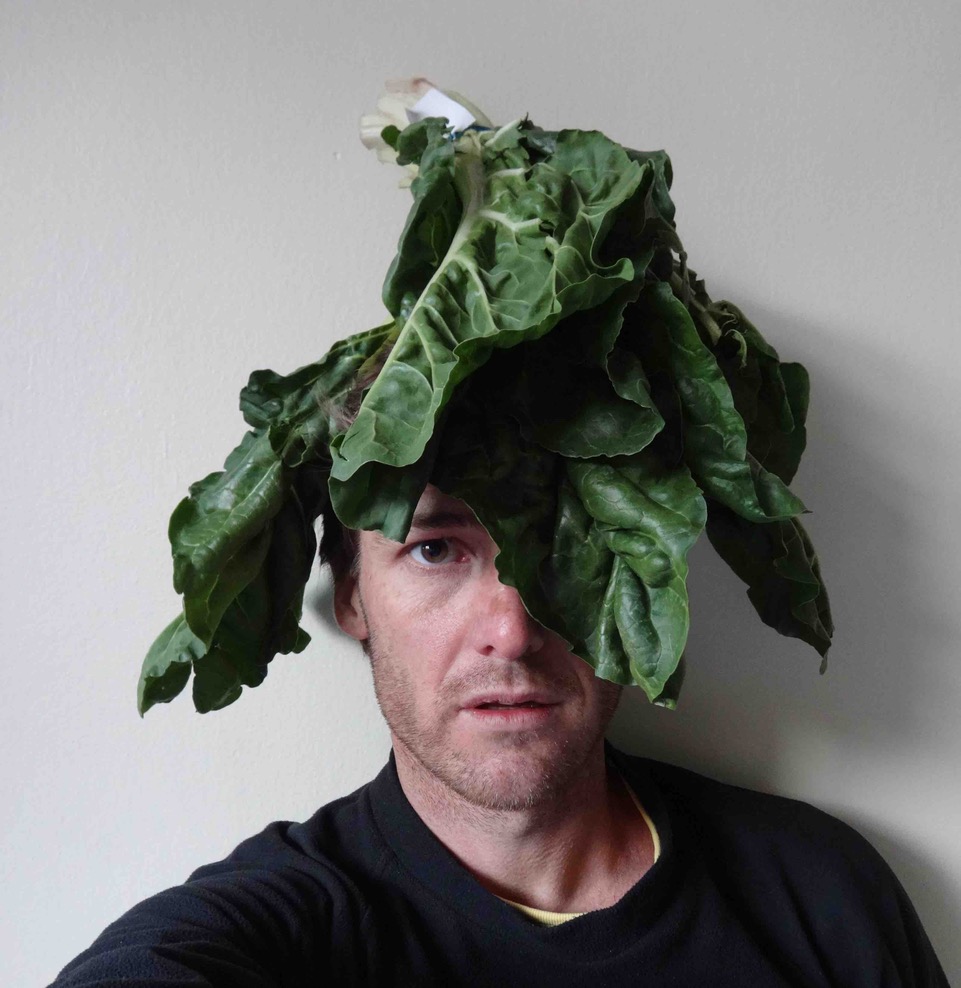 Anthony Schrag was born in Zimbabwe and grew up in the Middle East, UK, Canada and is currently based somewhere in Scotland.
He is a practising artist and researcher who has worked nationally and internationally, including residencies in Iceland, USA, Canada, Pakistan, Finland, The Netherlands and South Africa, among others. He works in a participatory manner, and central to his practice is a discussion about the place of art in a social context. His work examines the relationship between artists, institutions and the public, looking specifically at a productive nature of conflict within institutionally supported participatory/public art projects.
He has been the recipient of numerous awards including The Hope Scot Trust, Creative Scotland, British Council, the Dewar Arts Award, the 2011 Standpoint Futures: Public residency award, as well as a Henry Moore Artist Fellowship.
The artist Nathalie De Brie once referred to his practice as 'Fearless'. The writer Marjorie Celona once said: 'Anthony, you have a lot of ideas. Not all of them are good.'
Cultivator is a 3-year business and professional development support programme for the creative sectors in Cornwall and Isles of Scilly. In the past 3 years, Cultivator has worked with over 600 creative individuals and businesses from visual artists to musicians, from museums to design agencies. The programme is funded by European Structural and Investment Funds, Arts Council England and Cornwall Council.
Evening Event & Exhibition
Alongside the symposium, Cultivator will open an exhibition across Back Lane West, CMR and Auction House in the evening from 6pm, showing work from a selection of artists who have developed their practice with support from the programme - particularly the skills development fund, mentoring grant and start-up programme. As this phase of Cultivator programme comes to an end, the exhibition is part of the Cultivator Celebration Week (2nd - 7th July) where different sectors are showcased througout the week.

All symposium delegates are invited to enjoy the work across the three venues, as well a supper from the Beats & Roots café in the Butter Market (advanced booking essential). The exhibition will continue on Saturday the 6th July, featuring tours by artists whose work will be on show.

Further information will follow soon.