Description
This will be a spectacular evening of music by the Commonwealth Festival Choir and Orchestra, including the Purcell School's pupil-led ensemble, Philomel.
Dr James Ross will conduct the Commonwealth Festival Orchestra, with Graham Dinnage directing the Commonwealth Festival Choir. The Philomel Ensemble is conducted by Purcell School pupil Sebastian Kozub.
Music to be performed includes songs written by young people about peace, based upon poetry and text from around the Commonwealth, and great works by British composers, such as Vaughan Williams' Tallis Fantasia and Elgar's Introduction and Allegro, representing the host country of CHOGM 2018.
Profits from the concert will be used to help support education projects for hurricane victims in Antigua, Barbuda and Dominica rebuilding their homes and communities after the devastating Hurricane Irma in 2017.
The Commonwealth Resounds is enormously grateful to The Royal Society of St George and Rotary London for supporting this concert.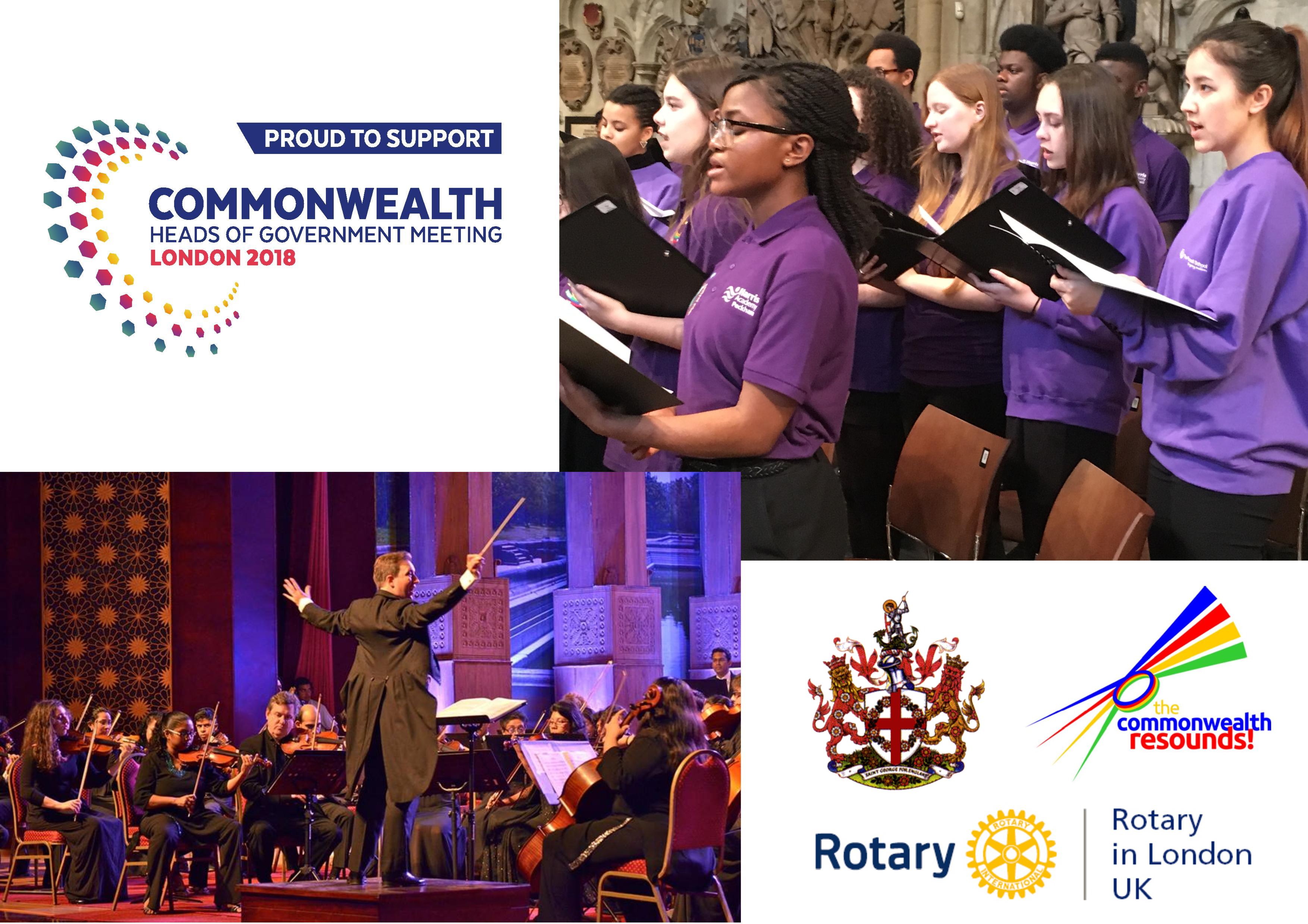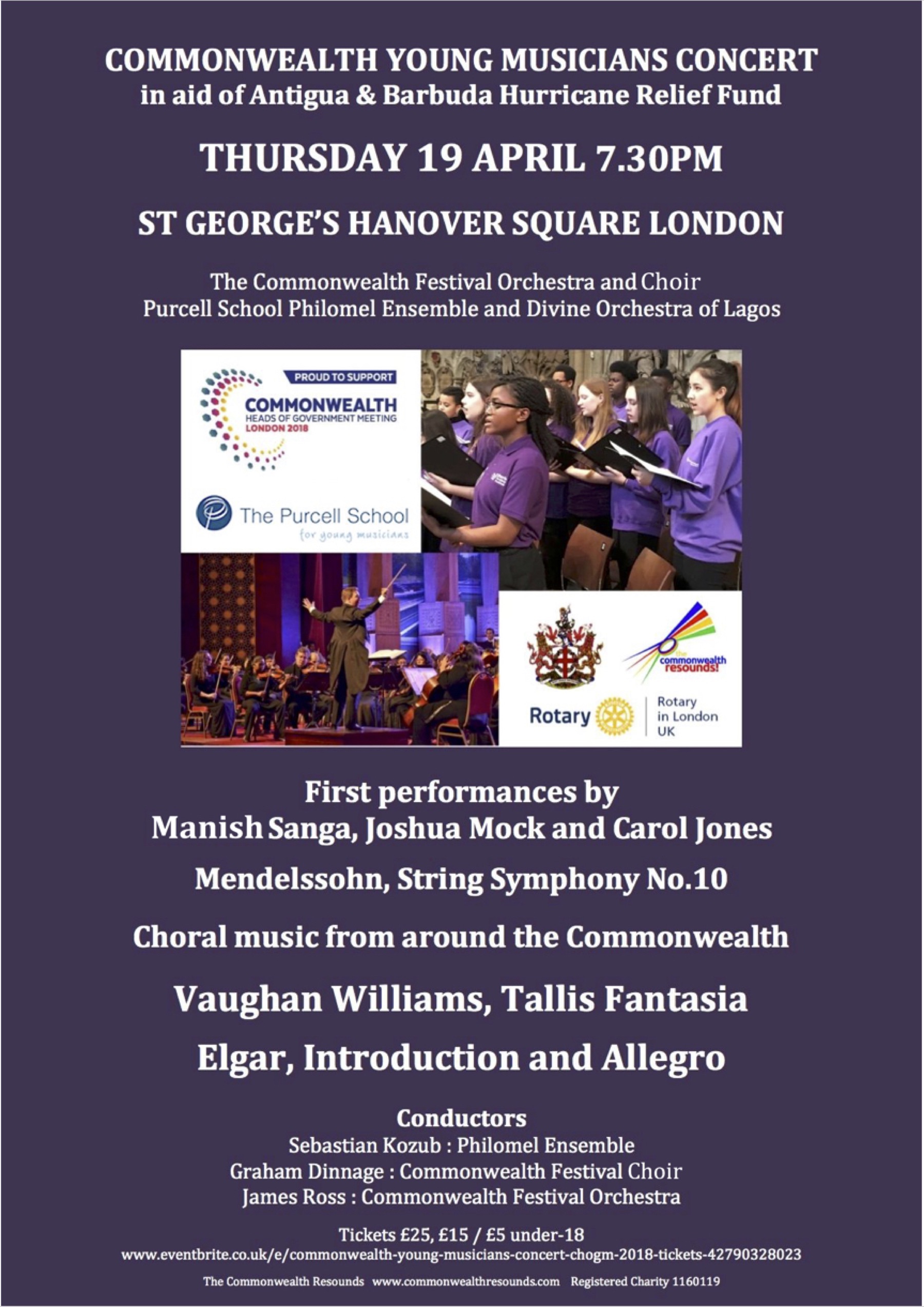 Organiser of COMMONWEALTH YOUNG MUSICIANS CONCERT - CHOGM 2018
TCR is a UK-based registered charity and Commonwealth-accredited NGO. It has organised international collaborations, study tours and performances for young musicians since 2005. It enables musicians from The Purcell and Chetham's Schools, the UK's leading pre-conservatoire specialist music schools, to tour internationally, and provides training, master-classes, workshops and joint performances according to the needs of the host country partner organisations. Past projects include in Malta, Trinidad, Australia, Sri Lanka and Uganda and the UK, including state occasions at Westminster Abbey for Queen Elizabeth II.