Description
Why learn the secrets of communicating with confidence?
Have you ever noticed that there are some people who command attention just by being in a room? People who confidently express their point of view and seem effortlessly to bring others around to their way of thinking? People who hold an audience spellbound whenever they speak, whether on stage or informally?
They have learnt the secrets of communicating with confidence and credibility.
As business owners, there will be times we have to actively draw attention to ourself to increase our personal impact and deliver results. Whether in meetings, networking or speaking in public, there will be occasions when we need to assert our opinion, take centre stage and own the room.
This skill may come naturally to some. Most have learnt it.
Through my 16 years working in PR, I learnt it on the job. Pitching for multi-million pound accounts, we had to grab people's attention immediately and convince them we knew what we were talking about in the first few seconds.
For the past ten years I've been running programmes and masterclasses that provide leaders and business owners with proven tools and techniques to accelerate their potential. For me, it's all about gravitas: commanding respect and being taken seriously, often a particular challenge for women, however brilliant they are.
What we'll cover...
In this three-hour workshop I will share some of my favourite techniques for being confident in the limelight. Techniques that will help you to not squash those butterflies, but teach them to fly in formation. You will come away with a set of clear messages that you can use to communicate your value to others and a range of practical tools to look, sound and feel confident, whatever the audience.
I know that we don't all want to be centre stage. But we do want to do ourselves justice. That's what this is about. I look forward to working with you.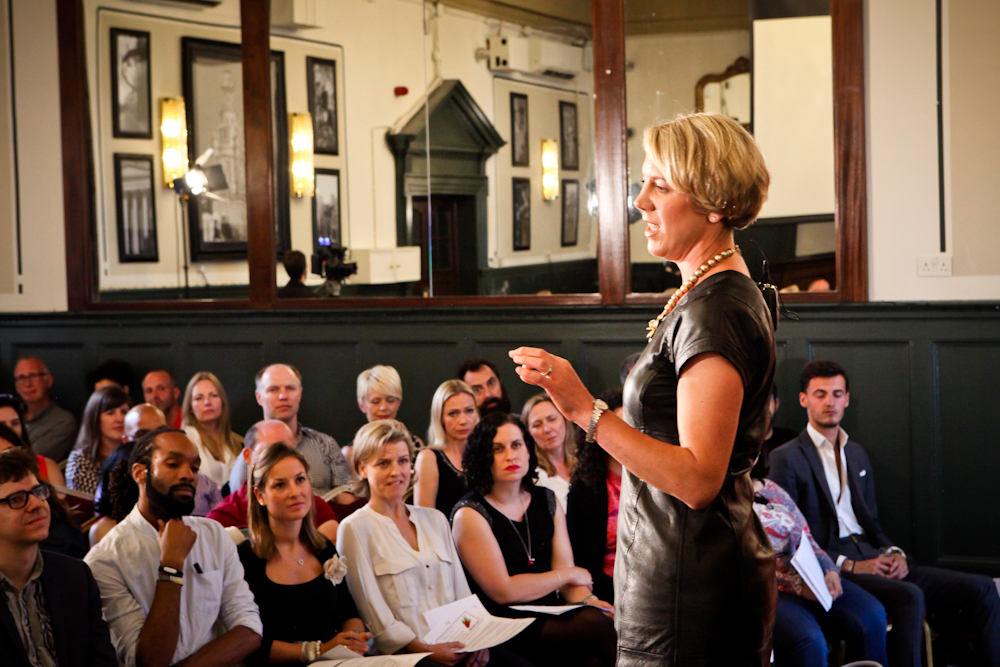 How to make the most of the session
Think about a piece of communication you've got coming up, during which you'd like to feel fabulous and really do yourself justice. Maybe talking about what you do at a networking lunch, introducing yourself to a new client, pitching for business, delivering a presentation or running a seminar. Bring along some notes summarising what you'd like to say, an open mind and a readiness to have some fun and learn something new.
To your ongoing fabulousness and shining bright like a diamond.
Antoinette xxx