Join our new digital series, Uniquely You, focusing on supporting our community to build soft skills via workshops and talks.
About this event
A lot of our community is operating online, and as such, we wanted to offer a digital mechanism to support them. We have decided to host a series of virtual webinars on various thematic subjects as a part of our new community-focused events series online: Uniquely You.
Uniquely You seeks to do what it says in the name to enable our community to be uniquely themselves. We do this by offering a suite of soft skills workshops and masterclasses at no cost, to support our network. We aim to support our community to access new insights, content and up-skill themselves for free.
Our webinar sessions have no cost attached to them to ensure everyone can access this resource. All sessions are conducted in a safe and inclusive environment and will be focused on a specific theme/topic.
Takeaways
Learn to strengthen your professional presence
Sharpen your active listening skills
Influence, persuade, and support teammates in meetings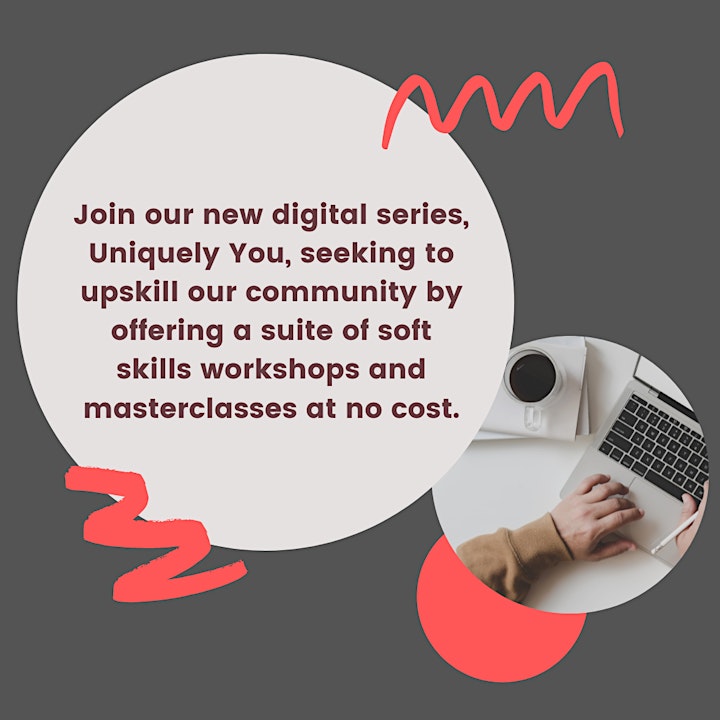 About:
The Civil Service Neurodiversity Network (CSNN) is a voluntary staff-network seeking to challenge unconscious biases around neurodiversity. We are an inclusive community where everyone (neurodivergent or not) can connect, empower and enable one another.
CSNN aims to provide our network with opportunities to lift up one another and put the ladder across. We offer the opportunity to collaborate in all of our offerings.
Email : civilserviceneurodiversitynet@gmail.com
Things to note:
Attendance
This session is limited to those currently a part of the UK Civil Service, arms-length bodies and non-ministerial departments.
Line managers and SCS colleagues are especially welcomed.
Logistics
By signing up, you are agreeing to be added to the wider mailing list (please drop us a note if you'd like not to be).
Accessibility
All of our sessions are aimed at being inclusive as possible. If you have a visual impairment or any other accommodation, we will work to ensure we can support this during the session. We are able to share any resources before a session, for example, if colleagues are using screen readers.
For anything relating to accessibility please reach out to us at civilserviceneurodiversitynet@gmail.com before the session.