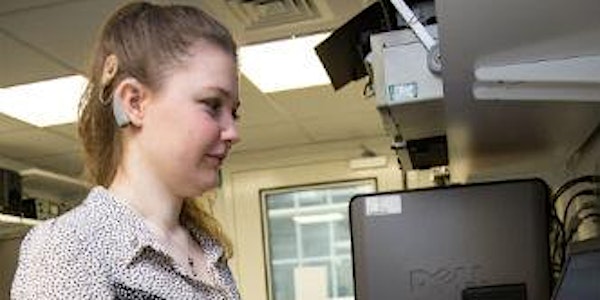 Communication Convention With Cardiff Deaf Creative Hands - Part 7- Dr Hele...
Event Information
Location
Cardiff Deaf Centre
163 Newport Road
Cardiff
CF24 1AG
United Kingdom
Description
Cardiff Deaf Creative Hands is a peer to peer support group and activity group for famillies of Deaf children. We hold monthly meetings the last saturday of every month at Cardiff Deaf Centre.
Thanks to the support of our funders and community group, we are able to offer parents, carers and professionals the opportunity to join us for a collection of FREE ...BSL sessions and education seminars.
All activityand sessions look at how to improve your day to day communication with children & young people that are Deaf or Hard Of Hearing.
We have held 6 sessions to date and this is session number 7 - with further sessions planned for 2020.
Session 7 - Listening Effort For People Usings a Cochlear Implant
Dr Helen Willis's PhD research assessing 'listening effort' for people using a cochlear implant. It's a subject close to Helen's heart, as she's an implant user.
Helen states ' I lost all my hearing after contracting meningitis when I was 19 months old. When I was three, I was lucky enough to be one of the first 50 children in the UK to receive a unilateral cochlear implant. By the time I was eight, I could speak fluently and had caught up with my hearing peers. That was when I decided that, when I was older, I wanted to be able to study at the best universities, so that I could do my bit for cochlear implant research one day.'
More information about our speaker : https://www.actiononhearingloss.org.uk/live-well/our-community/our-blog/scientifically-speaking-helen-willis/

For more information contact : fundraiser@cardiffdeaf.org.uk
BSL Interpreter will be available during the event .
Date and time
Location
Cardiff Deaf Centre
163 Newport Road
Cardiff
CF24 1AG
United Kingdom