Clear, confident and convincing communication is essential in business in order to inform, persuade, negotiate or motivate others.
About this event
Clear, confident and convincing communication is essential in business. You may need to inform, persuade, negotiate or motivate others. Therefore, you need other people to understand your message and feel inspired.
This one-day Communication Skills Training Course will provide you with essential skills to communicate more effectively, helping you to express your message clearly and confidently, avoiding mis-understandings.
Effective communication also means developing the right amount of assertiveness and humour, as well as using the correct body language. We will show you how to develop all these valuable skills. The ability to give constructive feedback, rather than criticism, is another key topic we cover on this course.
This instructive, practical training will give you all the help you need to communicate convincingly and persuasively in meetings and interviews. In addition, this course will help you handle difficult people and deal with unpleasant situations which may arise, especially when you need to handle poor performance issues. You will leave this course feeling a more confident and motivated communicator.
Corporate Coach Group is an ILM Recognised Training Provider as well as being CPD accredited.  Attendees may request an ILM certificate for a small additional charge.
"This training course was just what I was looking for. The captions noted at the back of the book throughout the day have been exceptionally helpful. The training day has been enjoyable with lots of interaction. As an introvert this is a huge step in my development. Timings were kept, and the trainer was helpful answering various questions during the day." Delegate from Solace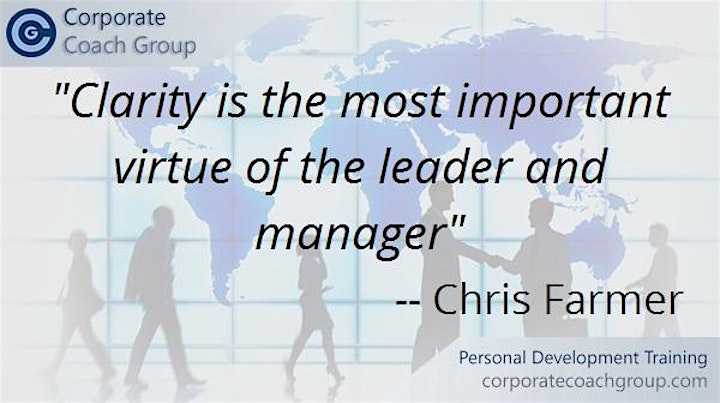 Organiser of Communication Skills Training (One-day Course Salford Quays)
Corporate Coach Training offer professional development training courses, to improve your productivity and help you achieve your goals. Our courses are highly practical, relevant and immediately applicable to your work context. We confine ourselves to ideas, methods and techniques that are of real value and are applicable to all individuals and organisations who wish to be successful.
We provide easy-to-use, practical techniques and tools that you need to get the best from yourself and your team. These training techniques can be applied immediately on your return to work.
Our range of professional training and personal development courses include:
Corporate Coach Training is an ILM Recognised Training Provider and CPD accredited.
Open courses are run at many locations throughout the UK, including London, Birmingham, Bristol, Cambridge, Leeds, Liverpool, Manchester and Reading. In-house courses are delivered both in the UK and internationally.
Please contact us to discuss your bespoke training requirements.