Description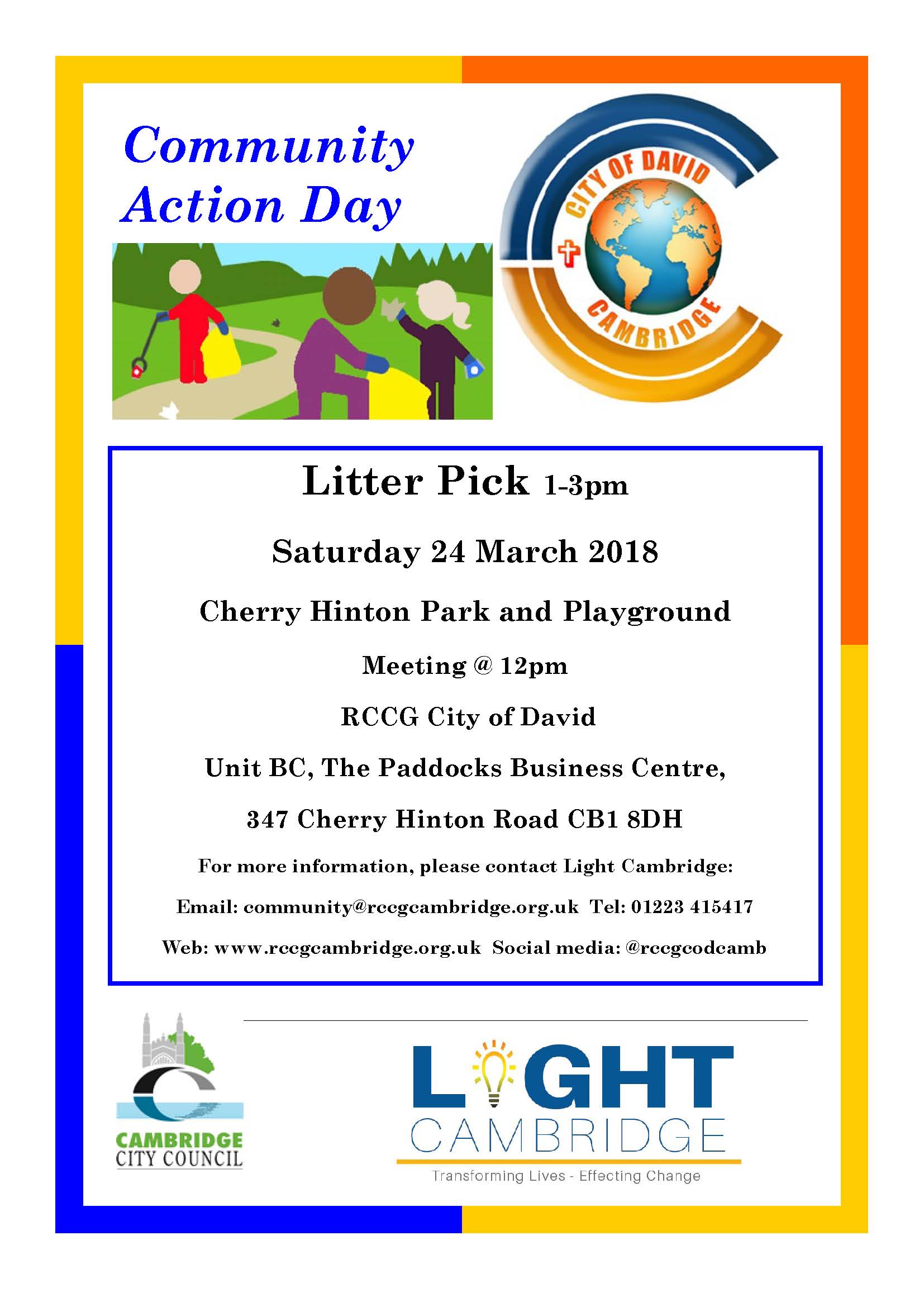 Kick off the start of the Spring Season with a Community Action Day in Cambridge!
Meeting Venue:
RCCG City of David @ 12pm
(Health & Safety briefing and full PPE equipment provided at meeting venue)

You can also join the volunteer scheme, which enables you to earn Time Credits so that for every hour you spend volunteering your time, you get 1 time credit worth 1-hour that can be spent with a diverse range of fantastic partners across the UK who offer everything from swimming to learning a language.

So come armed with energy and join us in keeping our community litter free and tidy as we help light up the Cambridge community.

Free refreshments will also be provided to local residents and you on the day.

For more information about the event and to sign up for the volunteer scheme, please email LIGHT Cambridge at:
community@rccgcambridge.org.uk
Organiser of Community Action Day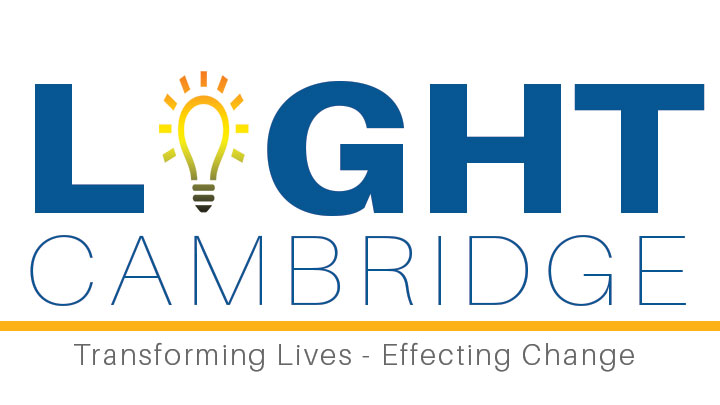 Who We Are
LIGHT Cambridge is committed to transforming the lives of people and effecting positive change to communities in Cambridge. 
Nothing is too small or too big for LIGHT Cambridge to get involved in...
What We Do:
1. LIGHT Cambridge provides a helping hand so others can realise their aspirations and get their life on track. 
 2. LIGHT Cambridge provides a wide variety of opportunities for people to reach out into the communities and help others in practical ways through volunteerism.
3. LIGHT Cambridge raises money through community events, activities, and donations to ensure support is provided to people who need it most.
Organisations we have worked with:
 East Anglia's Children's Hospice, Cambridge City Council, Cambridge City Foodbank, Compassion UK, Teenage Cancer Trust, The Firefighter Charity, Hope Into Action, NHS Foundation Trust, TLC, Cherry Hinton, HOPE Cambridge, Christian Aid, The Besom, British Redcross, and many others.