Community-based maternal and newborn care

Tuesday, 21 May 2013 at 17:15 (BST)
Event Details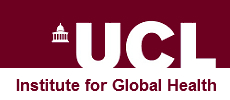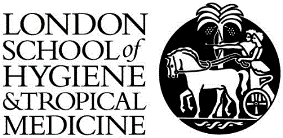 Joint LSHTM-UCL Symposium
Community-based maternal and newborn care
Community based maternal and newborn care - evidence-base or black box?

Evidence to action (or not) for community-based maternal and newborn care.
Given the last 1000 days to the MDG targets there is an increased focus on reducing maternal and newborn deaths through equitable coverage of life-saving interventions.
Community-based strategies to improve maternal and newborn health are receiving policy attention and may be perceived as a platform for all interventions, or a distraction to health system building. An increasing number of studies and trials have been published, yet sometimes the evidence is grouped as if all community-based maternal newborn care strategies were the same.
What does the latest evidence show (or not show) and what is actually being scaled up?


Prof Joy Lawn  
Professor of Maternal Reproductive and Child Health Epidemiology, London School Hygiene & Tropical Medicine (commencing mid March, 2013)
Director Global Evidence and Policy, Saving Newborn Lives, Save the Children
Senior Research Fellow, UK AID (DfID) (part-time)
Joy is an African-born paediatrician and perinatal epidemiologist with over 20 years' experience of maternal, newborn and child health. Her Masters of Public Health was though Emory University, Atlanta, whilst working at the Centers for Disease Control and her PhD from the Institute of Child Health, London, UK.
For ten years she has been Director Global Evidence and Policy for the Gates Foundation funded Saving Newborn Lives program of Save the Children, working with governments and partners to evaluate and scale up newborn care, particularly in Africa. In March 2013, she will commence at the London School of Hygiene and Tropical Medicine as the first chair of Maternal Reproductive and Child Health Epidemiology, and Director of the MARCH Center.

Joy has published over 120 peer reviewed papers, including coordination of several high profile publications with global estimates, and linked solutions, which have catalysed wide scale change in low income countries, such as The Lancet Neonatal Series, and Stillbirth Series and the Born Too Soon report. She coordinated the GBD Expert team for neonatal and congenital conditions. She has just been awarded the 2013 PGPR award for Outstanding Contributions to Global Child Health.
David Osrin
David is a Wellcome Trust Senior Research Fellow in Clinical Science, UCL Reader in Global Health, and Honorary Consultant at Great Ormond Street Hospital for Children. Based at the UCL Institute for Global Health, but living and working in south Asia since 1997, he is an associate editor of PLoS Medicine and the International Journal of Epidemiology. He has been involved in several of the major trials of community intervention to improve perinatal health.
He trained as a paediatrician and his work attempts to evaluate public health interventions to improve women's and children's survival and health. Currently based in Mumbai, India, David oversees the evaluation of community-based health interventions in urban informal communities, in collaboration with the Society for Nutrition, Education and Health Action (SNEHA). He also advises on evaluation of rural programmes in India, Nepal, Bangladesh and Malawi. His main research interests are in maternal and newborn health, urban health, childhood nutrition, domestic violence, and research ethics.
When & Where

John Snow Lecture Theatre
Keppel Street
WC1E London
United Kingdom


Tuesday, 21 May 2013 at 17:15 (BST)
Add to my calendar