Description
We're again pleased to be part of this nationwide celebration of Community Businesses. All over the country places will be opening their doors so local folk can find out more about what goes on.
Pop in for a chat with people who use the hub and find out about some of the groups who meet here and other projects we are involved with. There'll also be a plant and book sale.

There are many aspects to Settle Community and Business Hub.. we hold community drop-ins, have leaflets and information about local charities, groups and support, display posters for groups and events, we have a library of resources and organise a range of workshops.
The hub is also a physical base for North Craven Networking Group and Settle Timebank and we work closely with Dales Radio our local community station.

We also have regular community lunches, sewing, journalling and Action for Happiness groups to name just a few.

We are a base for regular meetings for other organisations and the hub is available for hire for a range of uses.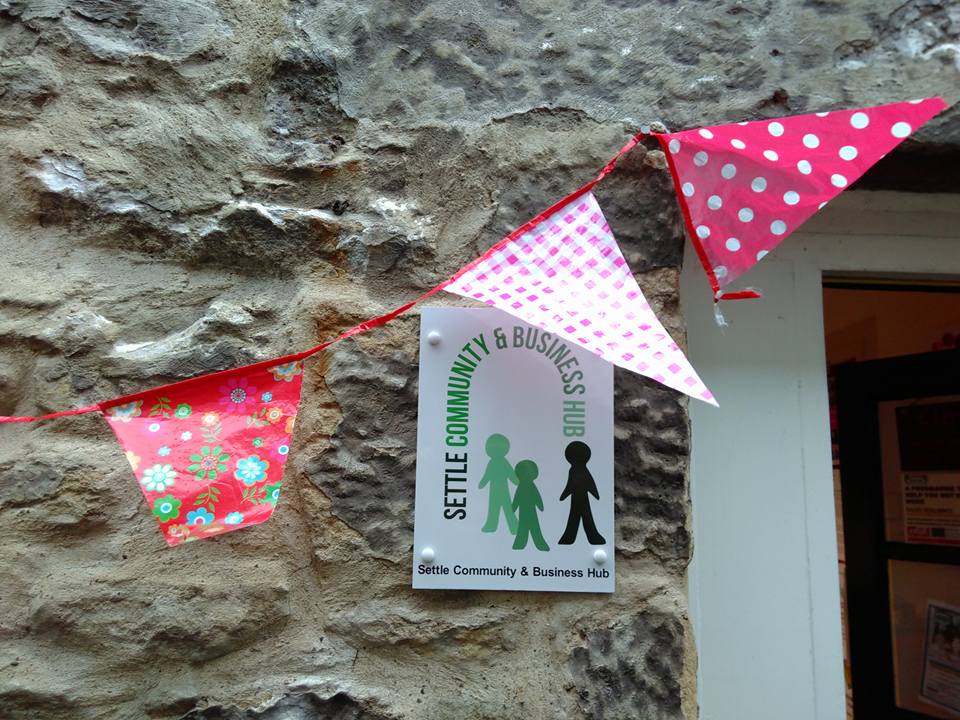 For more info about Community Business Weekend have a look at https://communitybusinessweekend.org/ and if you want to get involved yourself free organiser packs can be ordered through the website.