About this Event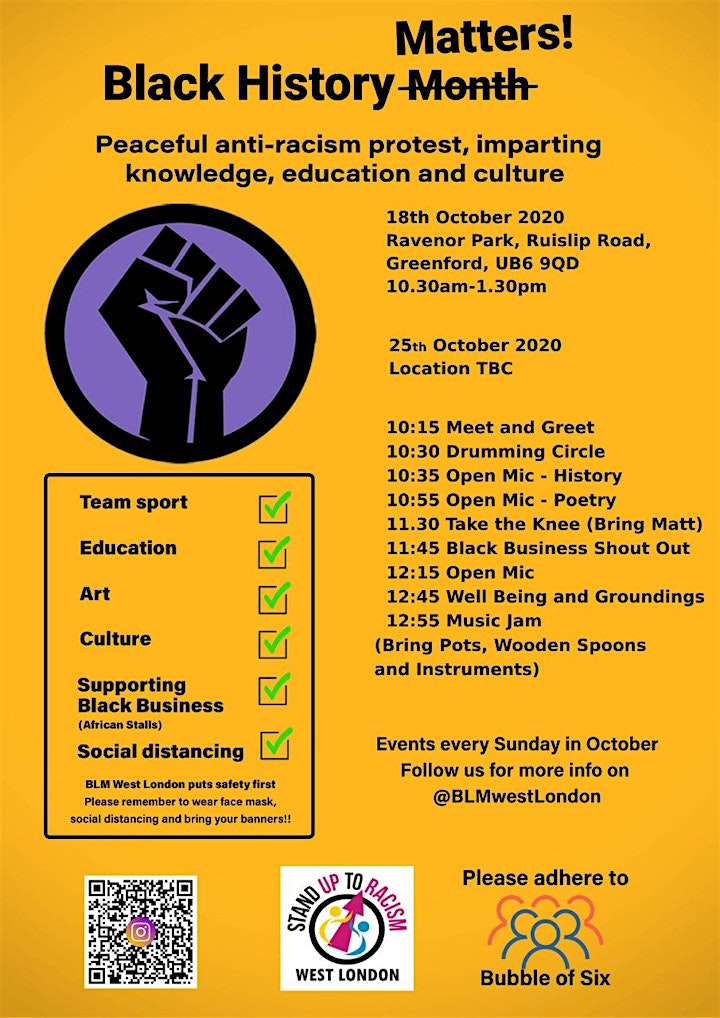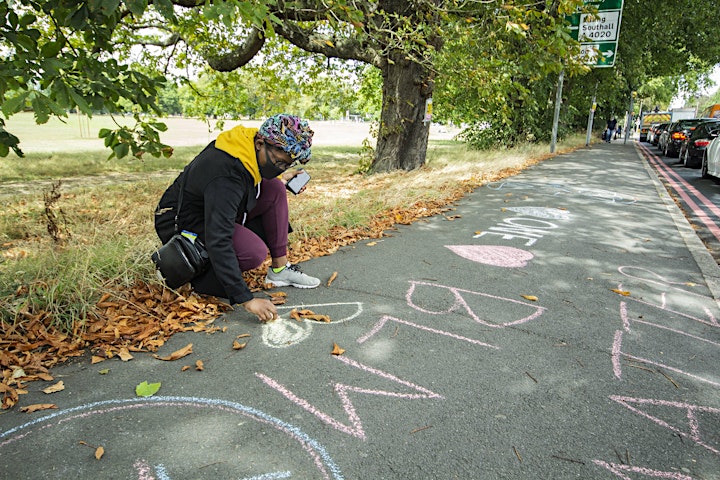 Join us on Sunday 18th October at Ravenor Park at 10.30am as we hold a Safe Space to Share. This is a family-friendly Community Circle with a welcoming atmosphere and music. Meet your neighbours, exchange ideas and create social change. Creating a Open Community in Ealing to overcome racism together.
Please Remember Distancing Guidelines.
Supported By BLMWestLondon
http://www.blmwestlondon.co.uk/
https://www.instagram.com/blmwestlondon/
https://www.youtube.com/channel/UCuS23lZplfKqRZtXHMVTwEw/about?view_as=subscriber
https://mobile.twitter.com/blmwestlondon
Inviting all individuals interested in overcoming racism locally to this safe space. We would love to hear from people who would love to offer their skills to the community. Come along, lets talk and introduce our beautiful selves to each other.
Rough Schedule:
10 am - 10.30 am : Meet and Greet - Introduction of Safe Space. @45 Ruislip Rd, Greenford UB6 9QD, Entrance to Ravenor Park from Ruislip Road.
10.30 am : Opening Drumming, Chanting and Clapping Circle
10.35 am: Open Mic - History
10.55 am: Open Mic - Poetry
11.30 am: Taking the Knee followed by Poetry and Yoga
11.45 am: Open Mic - Black Business Shout Out
12.15 pm: Open Mic - Community Circle
12.45 pm: Well Being and Grounding
12.55 pm Music Jam ( Bring your Instruments, Pots, Pans and wooden Sticks)
1.15pm Anyone who would like to come and support All Black Lives UK March in the Central London. Marble Arch to Parliament Square 2pm-6pm Feel free to come with your spirit and energy to hear the speeches and raise the vibrations with your voices.
https://www.instagram.com/allblacklivesuk/
Aim-
Bring the community together in a safe and healing space.
Learn and share our History, Culture and Experiences with each other.
Remembering the Traumas of the past and current. Healing with our Sharing
Empower the Voices of Ealing and Wider Area. Coming up with local projects and ideas.
A Litterpick if any rubbish is made of the area to ensure a clean and peaceful community action. Please bring a bag to put rubbish in.
Let us know if you want to Help: Organise, Promote(social media), want help setting up Community Building like this in your local area.
Looking for individuals connected to:
Black Businesses
Therapists
Yoga Instructors - Guided meditations
Musicians
Performers
Poets
Ideas on how to make it better for everyone
Contact: blmwestlondon@protonmail.com
IF YOU HAVE SYMPTOMS PLEASE DO NOT ATTEND