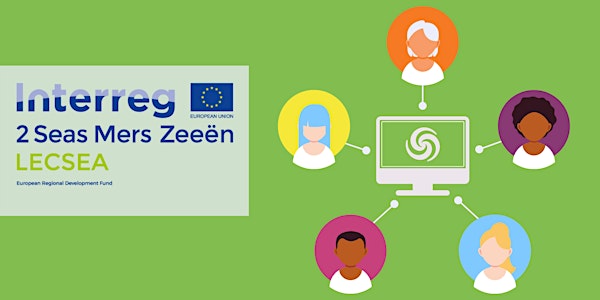 Community Energy Masterclass: Making Local Action on Climate Change Happen!
Sales Have Ended
Registrations are closed
Thank you for signing up for our one hour evening get together to let you know about the Great Notley Sustainable transport revolution and how Essex County Council and Community Energy south would like to support you and your local community to get involved in cutting carbon and creating locally owned energy projects. PLEASE NOTE: THIS EVENT WILL BE RECORDED We look forward to seeing you on the 17th November.
This one-day masterclass will equip you with the knowledge & skills to make a green difference in your local community
About this event
Do you want to be part of ground level, community-based solutions to the climate crisis? This one-day masterclass will equip you with the knowledge and skills to make a difference in your local community and help to create a low carbon future and local green jobs.
During the day we will bring together some of the leaders in the community energy sector across the UK. We will give you step by step support on how you can join with people in your local community to start up renewable energy, energy efficiency and fuel poverty projects.
The day will include sessions on starting a community energy group, finding funding, developing projects and a technical crash course. We will tell you about inspiring projects that that will give you food for thought and explain the support that Community Energy South can offer you to make it all happen.
This masterclass is funded by Essex County Council and the LECSEA programme which includes further regional community energy support but this masterclass is open to all.
The LECSEA (Local Energy Communities for the 2 Seas region) programme is a cross border project funded through the Interreg 2 Seas programme. Interreg 2 Seas 2014-2020 is a European Territorial Cooperation Programme covering England, France, the Netherlands and Belgium (Flanders). The Programme is part-financed by the European Regional Development Fund
Schedule
10 am Welcome: Ollie Pendered, CEO Community Energy South (CES)
10.05 Support for Community Energy in Essex, Tom Day, Essex County Council
10.35 Getting a new group started; (including legal structures, project, team, governance business planning & business development support programme) Esme Donghi, CES
11.00 Partnerships & Engagement: Getting community buy in, Terena Plowright Greening Campaign
11.15 TEA BREAK
11.30 Making a project happen - project planning: where to start, Chris Rowland, CES
12.00 Solar PV technical overview: Chris Rowland CES
12.15 Renewable heat - the technical overview, Nicki Myers, CES
12.45 How to set up an EV project, technical basics and involving the local community, Gustavo Montes De Oca, Nadder Community Energy & Susan Ross, Derwent Valley Car Club
Q & A
13.15 LUNCH
14.00 Inspriring Projects, Damian Tow, Brighton Energy Co-op
14.15 Microgrids: Damon Rand, Bristol
14.35 Community Heat projects, Michael Beaven, Maid Energy
14.50 Finding Funding: Funding Overview, Esme Donghi CES
15.00 The Rural Community Energy Fund (RCEF), John Taylor Greater South East Energy Hub
15.25 How to raise funds through community share offers, Eva Goudouneix, North Kensington Community Energy
15.45 Where to go from here? Esme Donghi CES
16.00 Close