Community Engagement Network Feb 2012

Thursday, February 9, 2012 from 9:15 AM to 1:00 PM (GMT)
Event Details
Appreciating Assets: new ways of tackling old issues
Thursday 9 February 2012, 10.15am-1.00pm
Brierley Hill Methodist Church
Across different fields, from regeneration and community development to health, a new language of 'assets' is helping practioners find new ways of tackling old issues*. Government and funders are increasingly expecting and requiring 'asset-based approaches' to be used in locally delivered programmes of work. 
At this networking event you will have the opportunity to meet others who engage and work with communities and together learn about what an appreciating assets approach is, compare it to traditional approaches and consider what qualities are needed if we are to adopt an appreciating assets approach.
What to expect at this FREE network event:
A warm welcome and refreshments 

A relaxed and informal event

A genuine opportunity to build relationships with people from other organisations

Short presentations

Group discussions about asset-based approaches

Useful information to take away

Updates on FREE support and training in relation to engaging communities
Particpants at our previous network events all reported increased confidence in their work engaging communities as a result of coming along. 
What not to expect:
Training. This is not a training session.
engaging together impact session
We are also inviting anyone who has taken part in previous Community Engagement Network events and/or engaging together training sessions to join a short engaging together impact session before the event to help us assess the impact of our activity. This will greatly assist the small group of officers who have contributed hundreds of hours over the last two years to plan, promote and deliver free activities for you.
9.15am-10.15am: engaging together impact session
followed by Network event: Appreciating Assets 10.15am-1.00pm
Who we welcome at the networking event: 
Anyone from the public sector, voluntary and community sector, faith groups or private sector in Dudley Borough who has an interest in working with communities. This includes people who are required to inform, consult, or involve communities, and people who manage community grants or contracts, or are involved in commissioning. We also warmly welcome colleagues from areas outside Dudley who have interest and/or experience in emgaging communities and empowering approaches. We love learning about activity in other places.
Support in difficult times 
We understand that things continue to be difficult for many people in a range of organisations at the moment. We feel that despite this there are still steps we can all take towards more empowering approaches to engaging communities. And we hope who you meet and what you learn at our network events will be sources of inspiration and support in difficult times.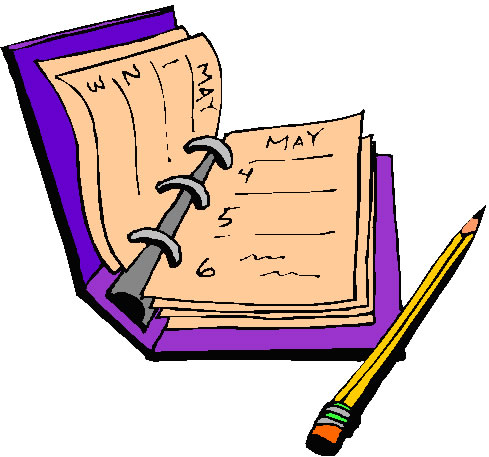 We are in the process of confirming dates for our community engagement training and network events in 2012. We will send updates to colleagues on our mailing list and put all the information on this Eventbrite site. You may wish to note the next Community Engagement Network event dates: Thursday 7 June and Thursday 1 November - both are morning events.
Training courses in 2012 include: Understanding Engagement,  Focus Groups, Facilitation Skills, Public Speaking and Survey Design.
engaging together
engaging together is an empowering approach to engaging communities used by organisations across Dudley Borough. The Community Engagement Network aims to bring together people from different organisations who have an interest in community engagement. The network will encourage relationship building, working and learning together, reflective practice, and identification of issues in relation to engagement. Members who are seeking contracts should refrain form using this network for promotion or advertising as it will interfere with the value of the network to others.
For more about engaging together and related training and support see www.engagingtogether.org.uk
Event organisers
Community Engagement Network events are planned and delivered by officers from Dudley CVS, Dudley PCT and Dudley MBC. Lorna at Dudley CVS manages the bookings, so if you have any questions about the event or how to register please contact her.
*From 'Appreciating Assets'  (page 6) published by IACD and Carnegie UK Trust
Attendee List
Sort by:

Date

|

First Name

|

Last Name
When & Where

Brierley Hill Methodist Church
Bank Street
Brierley HIll
DY5 3DA West Midlands
United Kingdom


Thursday, February 9, 2012 from 9:15 AM to 1:00 PM (GMT)
Add to my calendar
Organizer
engaging together
We are a group of officers from different organisations; Dudley CVS, Dudley Council and Public Health and Dudley Clinical Commissioning Group.
We know that community engagement isn't easy
We know that because it's something we do in our roles, and some of us also manage people who work with communities.
Organisations want communities, groups and individuals to know about their services, be involved in decisions to shape or improve services, perhaps even deliver services together. Community engagement is still high on the agenda for most organisations and partnerships. 
We know that free training and support is important and  can make a difference
Over the last four years we have developed 12 different training courses and delivered them to nearly 400 officers and volunteers. We also host Community Engagement Network events three times a year, nearly 300 people have taken part in these so far. Feedback and evaluation from these activities highlight the value of bringing people together from different teams and organisations, the importance of developing confidence by learning how to do practical things and by reflecting on practice.
We estimate that we have helped organisations in Dudley to save over £30,000 in training costs by investing our own time in delivering support.
No-one asked us to do this
We develop and deliver this training and support because we found out during some research that many officers and volunteers aren't confident about their community engagement skills and can find the prospect of engagement quite scary. Often people don't know who else is doing related or similar work.
We are:
Lorna Prescott. Senior Development Officer at Dudley CVS
Jody Pritchard, Public Health Programme Manager at The Office of Public Health
Donna Roberts, Research & Intelligence Officer at Dudley Council, seconded to Dudley CVS
Helen Ashford, Community Engagement Advisor, Dudley Clinical Commissioning Group
Nicki Burrows, Children's Development Officer at Dudley CVS
Kat Lafferty, Community Safety Team at Dudley Council
Community Engagement Network Feb 2012