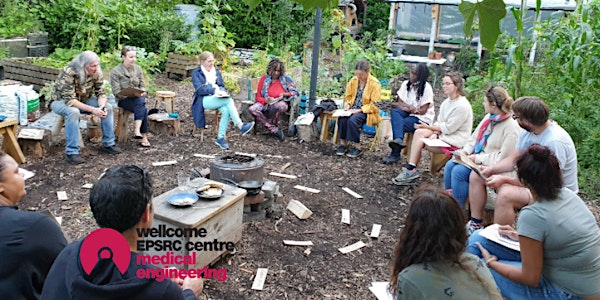 Community Engagement training
Ensuring community voices and perspectives are included in the research process
About this event
This session is an introduction to Community Engagement (CE). It will cover the key principles of what community engagement with research is; why we should do it; how we identify communities to work with and how community engagement can be used as a method to impact health inequalities in research with different communities.
This is an online interactive workshop that aims to explore principles of Community Engagement in research practice and how to apply collaborative engagement methods within their own research context.
It will cover some practical techniques to develop collaborative community engagement activities. Come and hear cases studies from researchers and community partners on activities and projects that have brought the research world and local communities together to collaborate, open up conversations and share knowledge that improves healthcare research for all.
Training session outline
Introduction to Community Engagement – how is it different from public engagement/patient involvement?
Health inequalities and how they affect our local communities in Lambeth & Southwark
How to connect and engage with communities in a meaningful way
Case study examples of community engagement in practice from researchers and community partners.
_ _ _ _ _
Please email any queries to deanne.naula@kcl.ac.uk
Organiser of Community Engagement training