The road back offers opportunities. Our €/£10 million Recovery Loan Fund will support this. Join us to hear how.
About this event
We have always supported the Not for Profit and Community, Voluntary and Social Enterprise sectors pre-Covid 19, during the Pandemic and as we try to navigate new terrain and move towards a new normal.
Our confidence in the sector is reflected in our announcement of the launch of our first €/£10m All Island Recovery Loan Fund which is open to all of our change-makers across the island of Ireland who may realise that Covid -19 disruptions have actually offered new opportunities.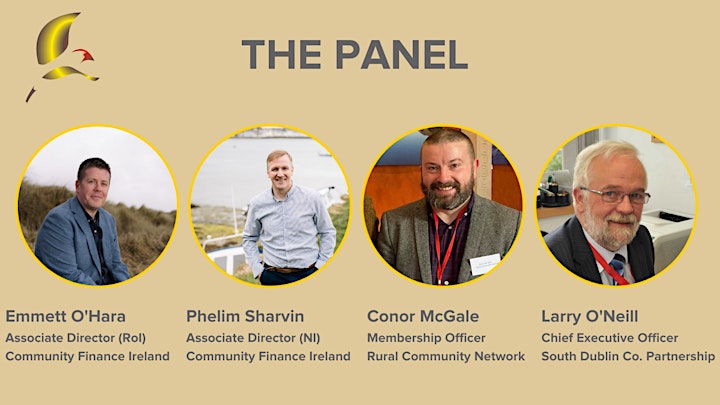 We are inviting you to attend our short Zoom event on Thursday 24 June from 12 noon to 12:30pm to hear from our Associate Directors Phelim Sharvin (Northern Ireland) and Emmett O'Hara (Republic of Ireland) as well as our two guest speakers Conor McGale (Membership and Training Officer for Rural Community Network) and Larry O'Neill (CEO of South Dublin County Partnership).