A free webinar event that explores the opportunities for communities to start a food growing project -
About this event
Empowering the Community
In 2019 the Scottish Government published the national Food Growing Strategy, encouraging communities all around the country to grow their own food, supported by their regional authorities.
Food poverty is a growing issue in Scotland, according to a recent study conducted by the Joseph Rowntree Foundation, one in five people in Scotland were in poverty in 2019, meaning they are at an increased risk of having less access to a healthy and nutritious diet.
NHS Scotland outlined five key factors in 2017 to understanding food poverty in Scottish communities, three of those factors were:
local availability of and access to retailers selling affordable, nutritious food
appropriate skills and knowledge relating to nutrition and preparation of meals.
Individual family income
One solution to food poverty would be to empower communities and support them to grow their own produce - providing towns and societies:
Hands on education around sustainable horticulture
An affordable alternative to supermarket veggies and fruits
Meaningful volunteering opportunities in gardens and allotments
Collaboration and engagement within communities as people come together with a common goal
Increased accessibility to local green spaces, creating pride within your community
Community-led development of Common Good land - giving communities more control over their green spaces.
This free webinar will take a look at key questions and issues around the Community Food Growing Strategy, such as:
Why should communities start growing their own food?
What support is available to local communities to start up a food growing project?
Where to begin - how to take the initial steps in setting up a communal "grow your own" initiative
What are the long term benefits for individuals and communities to growing your own produce?
With guest speakers Brian Gibb from Common Good Food and Julian Thompson from Shared Assets - we will investigate how communities such as Nairn can benefit from having a community food growing initiative and how our community can jump in to growing healthy, sustainable food for all.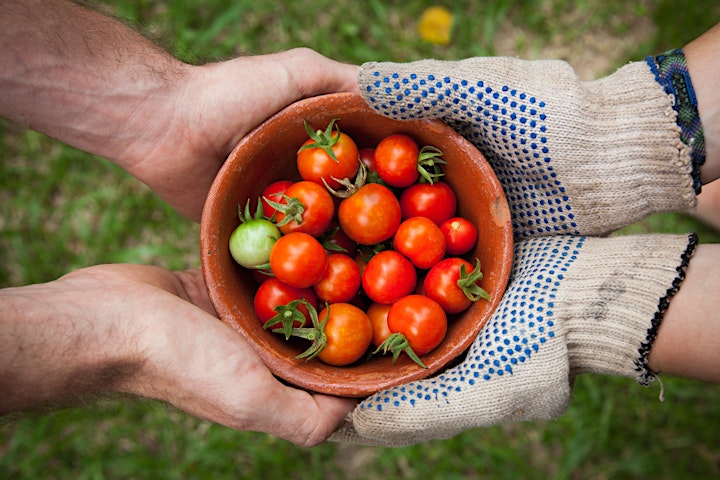 Julian Thompson - Shared Assets
Julian Thompson is an activist (with Extinction Rebellion), campaigner and works with Shared Assets; at which he has developed Land Explorer – a mapping tool designed to help communities find, access and manage land. While Land Explorer is only at prototype stage, we hope to develop into a community owned software coop (platform coop).
Julian writes on subjects like How do we use Neighbourhood Planning to fight climate change? and our Digital Commons; how data on land ownership can drive change. At Shared Assets we believe that land is a common good that should deliver shared benefits for everyone. Julian has presented at peri-urban food growing and community wealth building events; with particular interest in alternative economic models around how we access and make land productive, as a community resource.
As we #BuildBackBetter, following the COVID 19 pandemic it is imperative that new infrastructure is community owned and democratically controlled. This includes access to land for food production, to ensure access to fresh wholesome food.
We must build community resilience, in the face of crises, by way of mutual aid, to mitigate the effects of this pandemic and as we move forward the effects of our climate and ecological emergency.
Some topics…
Challenge existing via legal / direct action; in light of legally binding international agreements
Legal form(s) and governance structures for companies
Regional development coops
Non-public sources of finance (both community & we have open doors from pension funds, capital @ 4%, over 40 years); this is a People's Green New Deal.
Exciting financial action is also being proposed from Money Rebellion (small business team) for legal loophole, to re-purpose corporation tax
Combining neighbourhood plan, local plan, economic development plan, & climate emergency plan
What's really important here is as we #buildbackbetter, key infrastructure is community owned and democratically controlled (not traditional extractive private corps)
This dovetails with: community wealth building (procurement), which is now also being used to look at climate plans, climate emergency centres and #TrustThePeople work
Incorporating software for community organising and mapping
Relationship building with civil society groups and organisations: building community resilience, in the face of crises, by way of mutual aid (Climate Action Alliance).