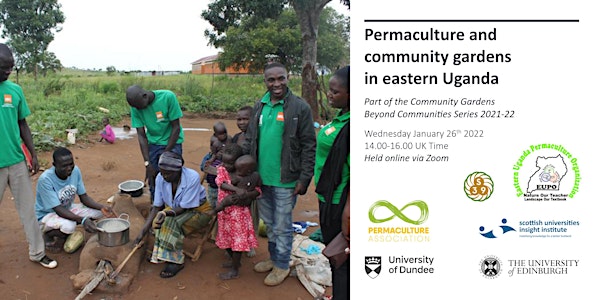 Community Gardens Beyond Communities: Seminar 6 – Uganda
Permaculture and Community Gardens in Eastern Uganda
About this event
Partners for this seminar:
Eastern Uganda Permaculture Organization
-
Through a series of workshops, the Community Gardens Beyond Communities programme brings together policy makers, community activists and academic partners from several countries. The aim is to build capacity to influence individual and collective changes that mobilise local communities to actively address environmental challenges – such as reusing organic waste and food production – and strengthen links with wider urban issues that impact vulnerable groups.
In these seminars our partners give an overview of their projects and the outcomes of their workshops.
For more information, visit the Community Gardens web page.