Community Groups - Kirklees Year of Music 2023 Update
Sales Have Ended
Registrations are closed
Thank you for registering, you will be sent an email confirmation with the link to attend.
Sales Have Ended
Registrations are closed
Thank you for registering, you will be sent an email confirmation with the link to attend.
How do you see your Community Music Group contributing to the Kirklees Year of Music 2023?
About this event
As part of Kirklees Council's commitment to cultural development in the district, we have plans in place that we need your help with and particularly for our Year of Music in 2023. This will be a year-long celebration of the rich, diverse music of the district – past and present. We want to showcase the broad range of musical talent, participation and expertise in the area that embeds Kirklees as a place of music.
On Wednesday 24th March 7pm, Kirklees Council will be delivering an online presentation about the "Year of Music 2023".
The 45 minute presentation will focus on "Why the Year of Music" and how your group can get involved in shaping the programme pre and post 2023.
Why we want your input:
The Year of Music 2023 needs the support of our local community music groups to help us shine a spotlight our rich musical heritage. We also want to understand how we can support recovery from the current pandemic. Through helping set up new partnerships we aim to build a sustainable model that goes beyond a visual spectacle of festivals, concerts and events, but feeds aspirations amongst our young people, signposts vulnerable and isolated adults across the community of Kirklees into groups that may include volunteering opportunities, local choirs and employment opportunities in addition for information being provided on further training, educational offers and resources on how Music improves wellbeing etc.
Background
Kirklees Council has committed to deliver a Year of Music in 2023 as part of Leeds 2023 - a Year of Culture for Leeds and the wider region. This session will be an introduction to the Year of Music and how local Community Music Groups can help showcase music in Kirklees.
Kirklees is a district of world class music that stands proud on its rich and diverse musical heritage. Music is the beat of our heart, it is the sound of our communities and it is the pulse of our towns and villages. Kirklees is a place where everyone can hear world class music through our festivals and programming; where children and young people have access to world class musical experiences and education; and where the next generation of musicians and music professionals can build and sustain a high-quality career, with access to the very best industry advice, career opportunities and performance routes.
2023 will be a year where this vision comes to life, where residents are able to enjoy the richness and diversity of music today, inclusive of all genres, all communities and in all forms. Our Year of Music will give opportunity and space to encounter new and traditional music, where you will be invited to be part of a community that lives and loves music.
Register your place now
A Teams meeting link will be sent following your registrations. NB you do not need to have Teams installed on your computer to be able to participate, just follow the attached link in your booking confirmation.
If you are a Brass Band or Choir member and can't make your specific meeting, you are welcome to attend the Community Groups meeting.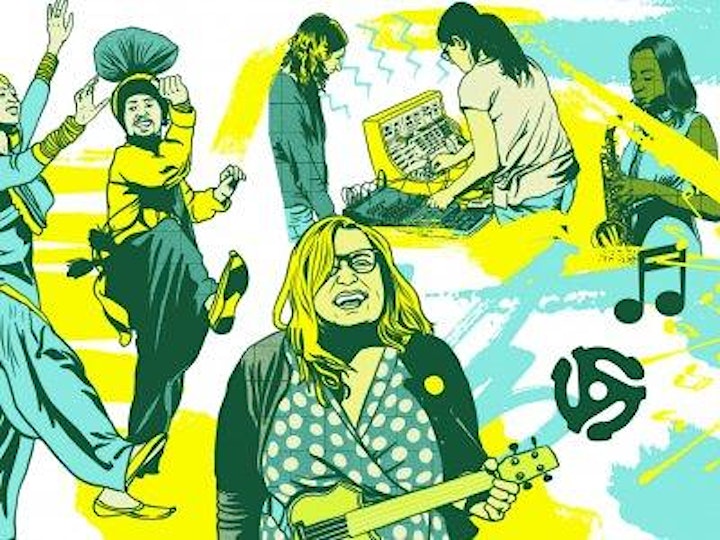 Organiser of Community Groups - Kirklees Year of Music 2023 Update
The Creative Development Team at Kirklees Council works to create the conditions for successful vibrant and culturally active places and spaces where social, economic and well-being flourishes. As a cultural development team we support the Arts and Creative sector through advocacy and brokerage, research and advice, and promotion via the digital hub www.creativekirklees.com.
We work across cultural regeneration and place-making through public art, engagement and audience development and we are working in partnership to deliver the Kirklees Concert Season, WOVEN textile festival and the Year of Music 2023..